« Could We Be This Lucky? "Unshackled Trump May Attend White House Correspondent's Dinner"
|
Main
|
The Morning Report - 3/28/19 »
March 27, 2019
Wednesday Overnight Open Thread (3/27/19)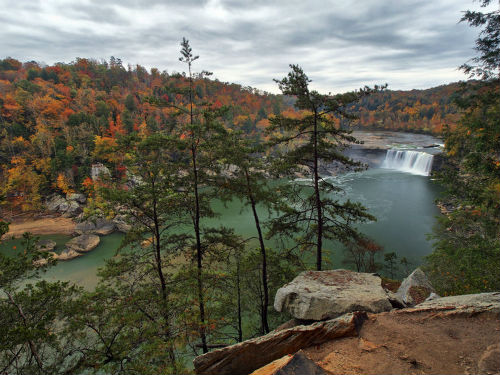 ***
The Quotes of The Day

Quote I

"I really can't see a reason why we can't pursue this at the federal level, to incentivize states." Sen. Lindsey Graham (R-SC)

Quote II

"In much the same way that the Confederate flag became a white supremacist signaling device, wearing the MAGA hat and self-identifying as a 'Trump supporter' now serves the same purpose." Charles Blow

Quote III

You know, instead of training children, teachers, houses of faith, & concertgoers to prep for being shot, we could just:

-Pass Universal Background checks (#HR8!)
-Disarm domestic abusers
-Mandate safe storage
-Ban bump stocks, semiautos, & high cap mags designed to kill people
Rep. Alexandria Ocasio Cortez (D-NY)

Quote IV

"These people who are already insecure about losing their job switch on the TV, look at the newspaper and hear that they are being described as bigots, racists. And they resent it, and the one thing I would urge you people who do this type of content is try and complete the idea of 'the other' being in the room because they can hear what you are saying." Andrew Sullivan
***

My disdain for the Bush family grows by the day. Barbara Bush blames PDT for her heart attack. Good grief!!

It's no secret that the Bush family has little affinity for President Donald Trump, but former first lady Barbara Bush disliked him so much, she blamed him for her heart attack.

That's according to a new book, titled "The Matriarch: Barbara Bush and the Making of an American Dynasty," written by USA Today's Susan Page.

Not only did the late Barbara Bush apparently attribute her health woes to Trump, she even left the Republican Party, according to an excerpt on the book from USA Today.
It's not hard to leave the Republican Party when you aren't a Republican.
***
H/T redc1c4
***

Each and every member of European Parliament must dream every day how to screw over EU citizens. The Meme Ban is coming, like it or not.

It's official: the European Parliament has finally approved the controversial Copyright Directive, which is designed to overhaul online copyright law in the EU.

The law is divisive. Especially Article 13: opponents call it a "meme ban," and say it'll limit freedom of speech by forcing "upload filters" on any user-uploaded content and give big tech an even stronger grip online. Advocates, on the other hand, say that it will force big tech to pay their fair share. What's certain: the internet in Europe will never be the same.
***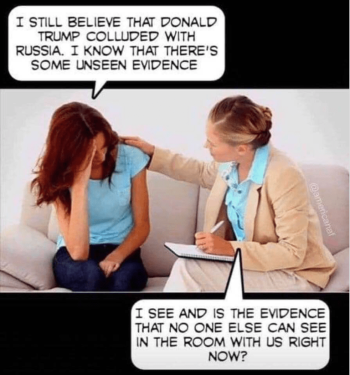 ***
***

If you're a Democrat who believes in the Green New Deal why didn't you vote for it when given the chance?

Ocasio-Cortez slams Republicans as 'climate delayers' after Green New Deal defeat
The Green New Deal failed to pass a procedural vote in the Senate Tuesday, with Democrats slamming the GOP motion as a "sham" and with two exceptions voting "present" in protest.

Senate Majority Leader Mitch McConnell put the ambitious plan to create jobs and improve the environment to a vote to force Democrats to take a public stand on the measure and try to divide the party's moderates and progressives.

The final vote was 57 against and no one for the plan, with 43 Democrats voting present.

Red State Democratic Sens. Joe Manchin of West Virginia and Kyrsten Sinema of Arizona voted no.
***

Purdue Pharma, maker of OxyContin makes its first settlement.
Purdue Pharma, the company that makes OxyContin, has settled a lawsuit with the state of Oklahoma and will pay roughly $270 million over claims that the company helped fuel the opioid epidemic. Major media outlets all cite "people familiar with the matter," but neither Purdue nor Oklahoma's Attorney General have issued a public statement yet.
***
The European Parliament has voted to end daylight saving time in EU member states, a practice that became law back in 1996. Bloomberg notes that the biannual clock changes will come to an end in 2021 when individual member states will be able to decide whether they will remain on winter time or summer time permanently.

The EU first started investigating ending the practice of daylight saving time last year when it announced a Europe-wide poll to understand what the public thought about the rules. Out of the people who responded, 84 percent were in favor of clocks staying the same throughout the year. The main reason for doing so is that changing the clocks disrupts the human biorhythm, which can have severe implications for our health. The EU Commission formerly proposed ending the practice last August.
***

Synthetic marijuana gets the green light.

The DEA has just announced in the Federal Register that the same manufacturer of the notorious fentanyl has produced a synthetic marijuana product which they believe is more medically valuable and safer than real cannabis.

Namely, the drug Syndros, a liquid form of synthetic THC, will be now classified as a schedule 2 controlled substance, so doctors can legally prescribe it.
***

We are happy that your move worked out so well for you. But did you leave your Seattle political beliefs behind?

The best $5,929.10 I ever spent: moving back to the Midwest
Moving from Seattle to Cedar Rapids cost nearly $6,000, and I'm so glad I did it.
***

Maybe Sharia Law has it right? What's the perfect punishment for this thief?

Broadband and cable providers already have a pretty scummy reputation for hidden fees and inconvenient setup times, but I'm not sure they've ever committed a cardinal sin — until now. Yesterday afternoon, a Spectrum employee in the Los Angeles area apparently stole a young woman's dog and drove off with him. Fortunately for the dog, the entire incident was caught on the family's security camera.

Monday evening, Melissa Cortez posted the video on Twitter, tagging both Spectrum and local news outlets and hoping her 10-month-old pug puppy, Andrew, would be returned home safely. The video circulated across social media and in a matter of hours local news outlets were responding.
***

Creative coverings for your car.
***
The ONT Musical Interlude
Double your Al pleasure............
***

His concern about aerodynamics, noted. Genius Award Winner.

A naked man attempted to board a plane at Moscow's Domodedovo Airport while shouting that clothes make him less aerodynamic, the REN TV television channel reported Saturday.

The man passed through the Ural Airlines flight's registration before suddenly stripping off his clothes and running stark naked onto the jet bridge, eyewitnesses said.

"He shouted that he was naked because clothing impairs the aerodynamics of the body. He flies with more agility when undressed," REN TV quoted a fellow passenger as saying.
***
Dog owners are special people. Tonight's Feel Good Story of The Day.

A little girl who asked for dog photos has received more than 200,000 photos and letters – and so much more!


Emma Mertens of Hartland, Wisconsin, was diagnosed with an inoperable brain tumor in January.

She asked for nothing more than adorable dog photos since she could never have her own pup. Unfortunately, her family is very allergic to canines.
***
Tonight's ONT has been brought to you by Fashion Statements.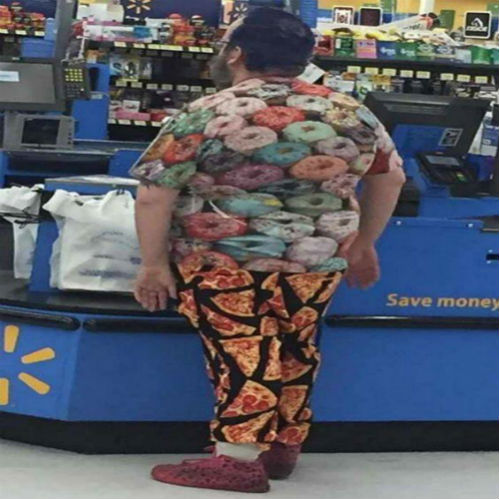 Notice: Posted with permission by AceCorp, LLC. The Ace Media Empire took the night off.

posted by Misanthropic Humanitarian at
09:45 PM
|
Access Comments