« Well, I Broke the Fast (A Little)
|
Main
|
The Morning Report - 3/27/19 »
March 26, 2019
Tuesday Overnight Open Thread (3/26/19)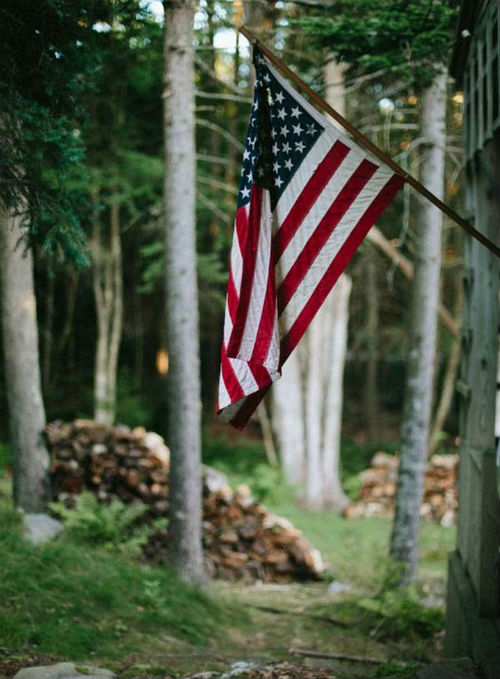 ***
The Quotes of The Day

Quote I

"The case paints an ugly picture of lawless conduct and greed," Nick Hanna, the U.S. attorney in Los Angeles

Quote II

A government for the people must depend for its success on the intelligence, the morality, the justice, and the interest of the people themselves. President Grover Cleveland

Quote III

For most of us, fidelity is faithfulness to an obligation, trust, or duty. For the men and women of the FBI, fidelity also means fidelity to country. It means fidelity to justice and the law, fidelity to the Constitution, fidelity to equality and liberty. Robert Mueller

Quote IV

"On average, children are consuming over 30 gallons of sugary drinks every year. As a pediatrician, I am concerned that these sweetened drinks pose real—and preventable—risks to our children's health." Natalie Muth, MD

Quote V

"The same language and hate that folks spew against Sisters [Women's March co-leader] Linda Sarsour and Rep. Ilhan Omar (D-Minnesota) killed 54 Muslims in New Zealand. You can't stand in solidarity with the Muslim community and simultaneously disavow Muslim women for speaking their truths. American Jewish Establishment, I'm looking at you." Jesse Rabinowitz
***

I apologize for the political content tonight in The ONT. Rep. Adam Schiff is a lying sack of shit. He's a slanderous SOB.

A growing number of Republican lawmakers and national figures called for Rep. Adam Schiff to resign from the House Intelligence Committee Tuesday; citing years of non-stop and baseless allegations regarding President Trump "colluding" with foreign nationals.

"He's been on every TV show 50 times a day for practically the last two years, promising Americans that this president would either be impeached or indicted," said senior presidential advisor Kellyanne Conway Monday. "He has no right, as somebody who has been peddling a lie, day after day after day, unchallenged."
The problem is that the quisling GOP let the Dems take the House this past November. Nothing negative will happen to Schiff.
***
LONDON (AP) — The flight on Monday seemed to go perfectly well, until passengers realized that their plane had landed in both the wrong city and the wrong country.

The British Airways flight from London City Airport was supposed to head to Duesseldorf, Germany, but ended up in Edinburgh, the capital of Scotland.
***

A RBG sighting?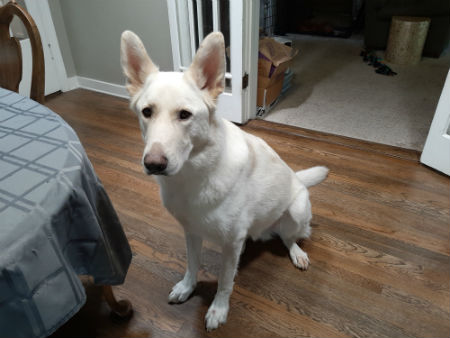 H/T Chavez the Hugo
***
Hold on a Gosh Darn minute. I thought internet speeds were too slow.

The music industry is suing Charter Communications, claiming that the cable Internet provider profits from music piracy by failing to terminate the accounts of subscribers who illegally download copyrighted songs. The lawsuit also complains that Charter helps its subscribers pirate music by selling packages with higher Internet speeds.

While the act of providing higher Internet speeds clearly isn't a violation of any law, ISPs can be held liable for their users' copyright infringement if the ISPs repeatedly fail to disconnect repeat infringers.
***

Collusion explained by Paul Joseph Watson NSFW-Language

***

When life hands you lemons make lemonade enemas.

That evening there was still no sign of improvement:

On the contrary, he said his head was splitting, and his thirst insupportable, with a pungent heat of the skin. I therefore directed the nurse to throw up a pint of cold and weak lemonade as a clyster, which, in about half an hour, relieved his thirst, and cooled his body so much that he begged to have it repeated; and it was ordered he should have it as often as he liked during the night.

This is the only example I have encountered of a doctor administering lemonade via the rectum. And I'm not mocking the idea: it seems to have done the trick.
***

Not only do Jews control the weather.
They are damaging the Fight For $15.00.

Mention McDonald's to someone today, and they're more likely to think about Big Mac than Big Data. But that could soon change: The fast-food giant has embraced machine learning, in a fittingly super-sized way.

McDonald's is set to announce that it has reached an agreement to acquire Dynamic Yield, a startup based in Tel Aviv that provides retailers with algorithmically driven "decision logic" technology. When you add an item to an online shopping cart, it's the tech that nudges you about what other customers bought as well. Dynamic Yield reportedly had been recently valued in the hundreds of millions of dollars; people familiar with the details of the McDonald's offer put it at over $300 million. That would make it the company's largest purchase since it acquired Boston Market in 1999.
***

What does The ONT do for you? We are always looking out for you. That's what The ONT does. Tonight is no different!

You're cruising down a narrow road when you see two cars parked across it, blocking your path. It seems to be some kind of checkpoint or barricade. What should you do?

If it's an official police or military checkpoint, you better stop. Despite what you see in movies, blowing through a police blockade is not a sound strategy: you can kill an officer, get shot yourself, and even if you get through, the authorities will be after you like white on rice, inevitably nabbing you in the high-speed chase that follows (if you don't end it yourself by crashing).

But what if the blockade isn't an official one? You're in a war-torn foreign land and are about to be stopped by insurgents, or it's a trap set up by carjackers, or you're living in a Mad Max-esque dystopian future where some baby-eating cannibals see your car as a can full of tasty sardines? Well, then it might be worth ramming through the obstructing vehicles and continuing on your way.
***

Do you think his name is Oddball? A 19-year-old Enterprise Rent-A-Car employee from Missouri decided to unwittingly dose his c0-workers with LSD because they had "negative energy."
***

It has not been a good week for MSNBC. Boo-Hoo.
***

After I told Mrs. Mis. Hum. this little bit of news she said to me, "I don't know why I even pay attention to the news. All it does is piss me off."

In a stunning reversal, Cook County prosecutors on Tuesday dropped charges against "Empire" actor Jussie Smollett on disorderly conduct charges for allegedly staging a phony attack and claiming he was the victim of a hate crime.

There had been no clue that prosecutors planned the about-face move before the announcement. A publicist for Smollett's attorney was the first to notify the news media Tuesday morning, issuing an alert that did not elaborate on the nature of the emergency.

The 36-year-old actor, who was free on $100,000 bond, has previously denied lying to police or faking the attack.

Maybe if I self identify as a liberal black gay man I can have my own set of laws compared to you peons. What a f*cking miscarriage of justice.
***

If the previous story about Smollett doesn't make your head explode, this should do it.

The former Senate aide accused of doxxing Republicans during Supreme Court Justice Brett Kavanaugh's confirmation hearing allegedly possessed troves of information, including Senate data, court proceedings indicate.
The suspect is the son of a wealthy family with ties to Dianne Feinstein, the Senate Judiciary Committee's top Democrat. Republicans suggested she timed a leak about sexual assault allegations against Kavanaugh to harm his confirmation chances.
The court barred the media from hearing details about the alleged breach, and said the case is slated to be resolved with a plea deal April 5.
A former Senate aide charged with doxxing Republican senators and extorting a witness reached a plea deal with federal prosecutors in Washington after his wealthy and well-connected family brought in experts to talk about his mental health and the private supervision they could provide him.

I won't condone what will probably happen. But I certainly understand why it would happen.
***
The ONT Musical Interlude
On this day 26 Mar 2006
Readers of Total Guitar magazine voted the guitar solo by Jimmy Page in Led Zeppelin's 'Stairway To Heaven' as the greatest guitar solo of all time. The 1971 track was voted ahead of tracks by Van Halen, Queen, Jimi Hendrix and The Eagles. On the 20th anniversary of the original release of the song, it was announced via US radio sources that the song had logged up an estimated 2,874,000 radio plays - back to back, that would run for 44 years solid. via thisdayinmusic.com
&&&
Born on this day 26 Mar 1948
Steven Tyler, multi-instrumentalist, best known as the frontman and lead singer of Aerosmith, known as the 'Demon of Screamin'. Aerosmith scored the 1989 UK No.13 single 'Love In An Elevator', their 1989 album Pump spent 53 weeks on the US charts, and the 1993 US No.1 & UK No.2 album Get A Grip, as well as the 1998 US No.1 & UK No.4 single 'I Don't Want To Miss A Thing'. In 2011, Tyler made his debut appearance as a judge on American Idol. via thisdayinmusic.com
***

The bad news? She doesn't get to keep her doctor. The good news? Those premiums just became a bit lower.

MONCTON, N.B. — The sister of a woman who spent some of her final hours waiting in a New Brunswick emergency room says she believes the wait contributed to her death.

Donna Bordage says Marianne Porter waited for 11 hours in the Moncton Hospital before being seen.

Bordage said her sister spent that time hunched over and moaning in pain, and she believes the wait contributed to her death only hours later.

"She was having a hard time breathing, she was visibly uncomfortable, she couldn't stand up, she couldn't eat," Bordage said.


Bordage said Porter went to the hospital last Saturday morning for what she believed was a hernia.

Porter's vitals were normal, but she was left in the waiting room in severe pain, waiting for hours before she was finally seen, her sister said.

"They needed to do bloodwork to find out that ... she was in acute kidney failure," Bordage told Global News.

Doctors worked on her sister overnight, but her kidneys eventually shut down and she died just after 9 a.m. on Sunday.

Porter was 58. She had three children.

I can't wait for single payer. Can you?
***

A series of bad decisions? Well of course they were and we have our Tuesday night Genius Award Winner.

Authorities allege that a series of bad decisions landed 26-year-old Luxon in his predicament – from ditching work and smoking to lying to an alarm company about the fact that sprinklers were going.

Luxon is charged with negligent arson, conspiracy and tampering with evidence, all fourth-degree felonies. His friend, 29-year-old Lyle Thompson, is also charged with negligent arson and conspiracy. Neither has a criminal history in New Mexico, according to online court record
***

Tonight's ONT has been brought to you by The Call of Nature.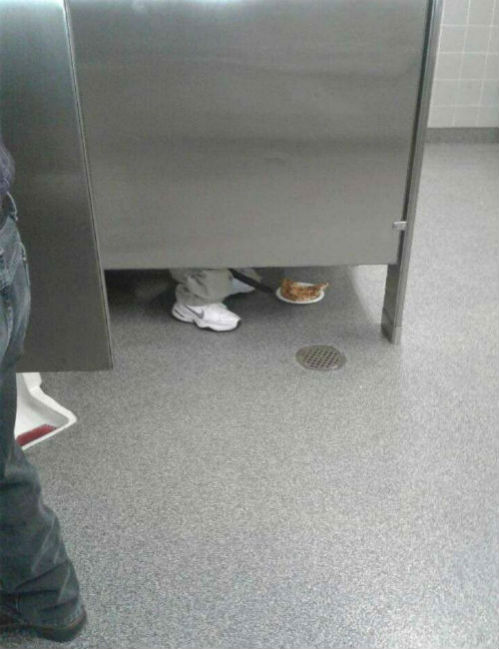 Notice: Posted with permission by the Ace Media Empire and AceCorp, LLC. No more credit from the liquor store.

posted by Misanthropic Humanitarian at
10:32 PM
|
Access Comments