« Maddow's Crying Again
|
Main
|
The Morning Report - 3/26/19 »
March 25, 2019
Monday Overnight Open Thread (3/25/19)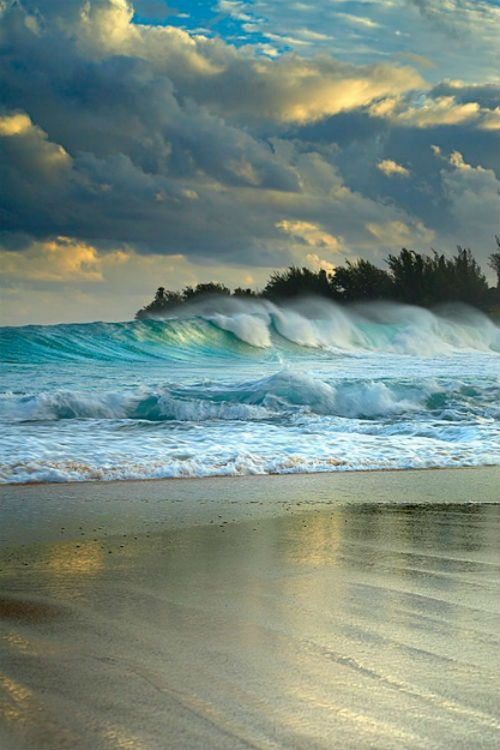 ***
The Quotes of The Day

Quote I

Martha [Stewart], it seems, will be going to jail for telling a lie. Not in court, not under oath, not perjury, but merely when the Feds came round to see her about a possible crime. They couldn't prove she'd committed a crime, so they nailed her for lying while chit-chatting to them about the non-crime. And for that they're prepared to destroy her company.

It's true that it's an offence to lie to the Feds. But, as my New Hampshire neighbours Tom and Scott, currently in my basement stretching out a little light carpentry job to the end of the winter, are the first to point out, the Feds lied to the public about Waco and Ruby Ridge (another bloodbath) for years. If the Feds can lie to the people, why can't the people lie to the Feds? Mark Steyn
Quote II

"Listen, if anyone thinks that the Mueller report being concluded is the end of the Democrats' attempt to take down President Trump, they haven't been paying attention the last two years," Cruz countered. "It's striking as I listened to your interview with Congressman Nadler that he was immediately pivoting away." Sen. Ted Cruz (R-TX)

Quote III

"We are a society that pretends to care about education, but not the education of other people's children. And we've got to deal with that. We are not paying our teachers their value... That ain't right!"Sen. Kamala Harris (D-CA)

Quote IV

"enormously disappointing to see this vitriol in the streets. They clearly have ideas about America that I don't agree with. America is the great melting pot and we all belong here." Rep. Ilhan Omar(D-Somalia)(D-MN)
***

What's happening in Manitowoc?
***

'It's official: Russiagate is this generation's WMD - The Iraq war faceplant damaged the reputation of the press. Russiagate just destroyed it'

There was never real gray area here. Either Trump is a compromised foreign agent, or he isn't. If he isn't, news outlets once again swallowed a massive disinformation campaign, only this error is many orders of magnitude more stupid than any in the recent past, WMD included. Honest reporters like ABC's Terry Moran understand: Mueller coming back empty-handed on collusion means a "reckoning for the media."

Of course, there won't be such a reckoning. (There never is). But there should be. We broke every written and unwritten rule in pursuit of this story, starting with the prohibition on reporting things we can't confirm.
If there were a reckoning John Brennan and James Clapper would be cleaning toilets under the supervision of a prison steward at a super-max.
***

What is the perfect ideal temperature? The answer may surprise you.

A team of researchers at North Carolina State University has found that people living in the United States tend to set their thermostats to temperatures that mimic natural environmental conditions in parts of Africa. In their paper published in the journal Royal Society Open Science, the group describes their study, which involved installing sensors in homes across the U.S., and what they found.
***

Young, beautiful, successful and fighting for her life.

A Battle for My Life - I had just finished filming Season 1 of "Game of Thrones." Then I was struck with the first of two aneurysms. - Emilia Clarke
***

Do you need another reason not to fly United? They don't know how many genders there are.

United Airlines will now offer passengers non-binary gender booking options, the company announced Friday. The move makes United the first U.S. air carrier to offer options inclusive of gender non-binary flyers. Functionally, the move means that passengers will now be able to select "Mx." in addition to "Mr." or "Mrs." or "Ms." when booking.

"Welcome Aboard, Mx.," the company offered in a headline to the release.

In a statement, United's Chief Customer Officer Toby Enqvist hailed the decision as a triumph for "LGBT inclusivity."
***
Justice catches up with a deadbeat dad. There is no statute of limitations when it comes to child support.

CARLSBAD, Calif. (KGTV) - A North San Diego County woman was awarded child support from her ex-husband nearly 50 years after she says he left her with a young daughter.

Toni Anderson makes no apologies for going after the man she calls her "deadbeat ex" some 50 years after he left her with their 3-year-old daughter.

Anderson says her ex-husband chose to go to Canada rather than pay court ordered child support in the early 1970s.

"I kind of put it on the back burner and just kind of forgot about it over the years," said Anderson. She supported her daughter while working as an interior designer in Los Angeles at a firm her daughter now runs.
***

The Second Amendment doesn't cite the reasons why you should have a gun. It doesn't address hunting, plinking, self-defense or any other application. Once again the left fails to realize and/or understand, guns don't kill people, people kill people.

You want to know what's insane? The guns we allow to be manufactured and sold in this country that are capable of killing 20 grade school kids, or 17 high school students and teachers, or 58 concertgoers, or 50 worshipers at mosques in a country thousands of miles from our shores. The assault rifles those shooters used are killing machines. That's all they are. There is blood on the hands of the NRA and the United States Congress and state legislatures in all 50 states because they allow this shit to go on. I'll tell you what it is. It's insane.
***
Rockets, what could go wrong? H/T redc1c4 via Kindlot

***

The State of California accepting the blame for wildfires?

The Los Angeles Times article noted that some "experts" were in disagreement with the need for Governor Newsom to take these actions but the Governor rebutted these challenges as follows:.

"At the news conference, Newsom acknowledged the criticism, and rebutted it.

"Some people, you know, want to maintain our processes and they want to maintain our rules and protocols," the governor said. "But I'm going to push back on that. Some of these projects quite literally, not figuratively, could take two years to get done, or we could get them done in the next two months. That's our choice."

Finally California has begun to address reality in dealing with the state wildfire debacle by acknowledging its role in building this huge problem instead of continuing to make phony "climate change" excuses for these wildfires.

This action should never have taken so long to occur but instead should have been initiated many years ago.
***
Truly a Monday type of thing.....................
***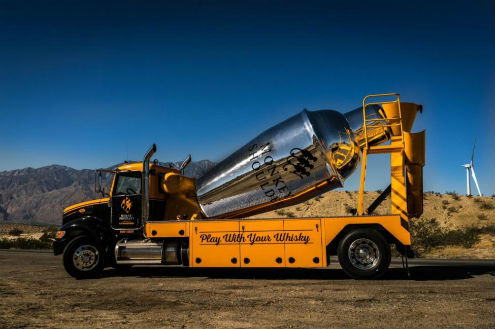 OK, which one of you Morons designed this?
***
The ONT Musical Interlude
Born on this day 25 Mar 1938
Hoyt Axton, US singer, songwriter and actor who wrote songs for Elvis Presley, Three Dog Night, ('Joy to the World'), John Denver, Ringo Starr and Glen Campbell. He had his own hits with 'When The Morning Comes' and 'Flash Of Fire'. Acting roles included Bionic Woman and McCloud. Axton died of a heart attack on October 26th 1999, aged 61. via thisdayinmusic.com
*
Died on this day 25 Mar 2006
Buck Owens Jr, American singer and guitarist died. He pioneered the Bakersfield sound, a reference to Bakersfield, California. He scored twenty No.1 hits on the Billboard country music charts. via thisdayinmusic.com
***
Living vicariously through your children Genius Award Winners.

Deadspin describes the background leading up to the fight:

Nicole Volkman, the brown-haired woman, was accused of trying to punch Cassandra Hamill, the blonde woman, at a previous tournament.

The argument escalated to a brawl because "the Volkman's sons kept slamming the Hamill's sons during the matches." Witnesses also told the cops that the Volkmans called Hamill "a fat b****h" and her son "a f******g crybaby."

Quite the participation trophy they won.
***

Speaking from experience. It's not easy to deal with an Alzheimer's patient. Tonight's Feel Good Story of The Day.

Most workplaces do not have the time or resources to accommodate employees with dementia – but this grocery store has received heaps of praise for going above and beyond for one of their 61-year-old workers.

Ms. Salomon had only been working at Sainsbury's for a year when she was diagnosed with Alzheimer's disease. Prior to the diagnosis, she had been forced to leave her job as a bookkeeper because she was becoming increasingly disorganized.

After quitting her bookkeeping career in 2012, Ms. Salomon applied for a job as a "picker" at the Sainsbury's supermarket in Kenton, north London.
***

Tonight's ONT has been brought to you by Useful Advice.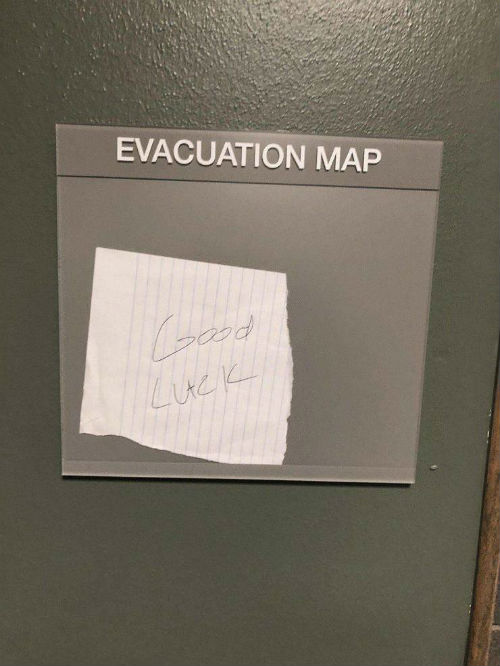 Notice: Posted with permission by the Ace Media Empire and AceCorp, LLC. Without independent public television Ace of Spades, important stories might never be told. You can help preserve a place for investigative journalism by making a pledge to your public television station favorite blog. You will be supporting the best on PBS the Web. Our independence dental plan depends on you! So why not hit the Tip Jar for Ace?!

posted by Misanthropic Humanitarian at
10:02 PM
|
Access Comments