« Gun Thread: Rolling Your Own! [Weasel]
|
Main
|
The Morning Report - 3/25/19 »
March 24, 2019
Sunday Overnight Open Thread (3/24/19)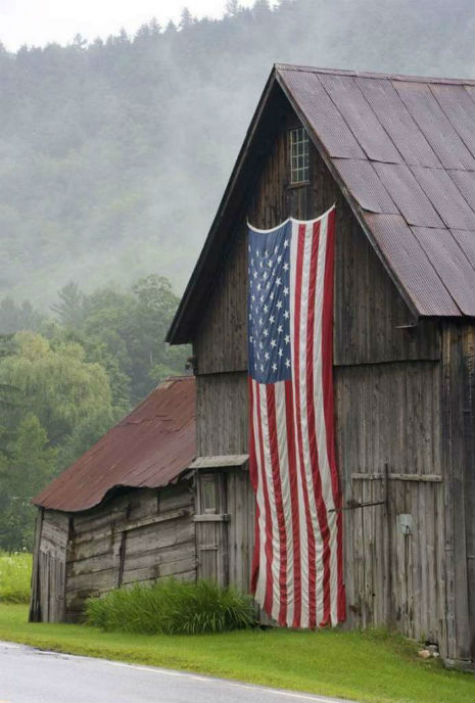 ***
The Quotes of The Day
Quote I

"You can say 'molested', but those children, as you heard, say they were thrilled to be there. They [are] both married and they both have children, so it didn't kill them," Barbara Streisand

Quote II

I am an Iranian woman who fights for my basic rights under the Islamic regime tyranny and you are all partners of this atrocious crime.
still, We are the ones who pay the price for all the stupidity of this world beebo @Safeword13

Quote III

In country after country, massacres are followed by sweeping changes to gun laws, as logic would dictate. The United States needs to follow these examples and take action to protect Americans from this deadly public health scourge. Sen. Diane Feinstein (D-CA)

Quote IV

The deep state is by nature cowardly. It does not move unless it feels it can disguise its subterranean efforts or that, if revealed, those efforts will be seen as popular and necessary—as expressed in tell-all book titles such as fired FBI Directors James Comey's Higher Loyalty or in disgraced Deputy FBI Director Andrew McCabe's psychodramatic The Threat. Victor Davis Hanson

Quote V

Now, there are no excuses, or defenses, for what happened in Christchurch. But there is an explanation.

All peoples to some degree resent and resist the movement of outsiders into their space. Some migrants are more difficult than others to assimilate into Western societies. European nations that had not known mass migrations for centuries were especially susceptible to a virulent reaction, a backlash. Patrick J. Buchanan

Quote VI

This held up fine. Trump tried repeatedly to shut down and impede the Russia investigation. I'm proud if my friends and I played even a small part in helping thwart his efforts and those of his allies, and in protecting the investigation and ensuring the integrity of the report.Skipper Bill Bill Kristol
🚢 🚢 🚢 🚢 🚢
***

Thomas Sowell is a brilliant man. When discusses economics we should all listen. He opines that capitalism may not survive in the USA.

Recently, Thomas Sowell appeared on the Fox Business Network. The host, David Asman, asked Sowell whether America will go down the dark and dangerous road of socialism:

The future of America — do you think that we are destined to go through a period of socialism, a period where these ideas that have not worked wherever they have been tried and will not work here, will be tried here, and could bring down our country?

Sowell responded by offering sober and troubling thoughts:

I do have a great fear that, in the long run, we may not make it. I hate to say that. ... And so, we may make it, but I wouldn't bet on it. (March 6, 2019)
***

'A LOT OF KIDS COULD REALLY A USE A SNOWPLOW PARENT'

What's getting lost in this discussion, though, is that there are many, many children who could use real help in removing the obstacles in their paths to college.

If there's a certain amount of middle class schadenfreude to the absurdity of a rich parent paying the equivalent of a new Tesla to photoshop their child's head onto the body of an actual student athlete, just think about how that looks to a high school kid who has no time for extracurriculars because of a job that contributes to the family bottom line. As we wring our hands over children being "robbed of adulthood" by their snowplow parents, its important to not lose sight of the kids who lose aspects of childhood to circumstances beyond their control like poverty, illness, and misfortune. While high school completion rates rose, college enrollment rates dropped between 2008 and 2013, especially for students from the poorest families
Resident tuition for illegal aliens don't help the situation.
***

Snickering at crime victims is wrong. I guess my sense of humor is warped. Facebook and Google ripped off big time.

A Lithuanian man pleaded guilty today to wire fraud, aggravated identity theft, and three counts of money laundering, after tricking employees of Alphabet's Google unit and Facebook into wiring more than $100 million into bank accounts he controlled as part of multiple business email compromise (BEC) fraud attacks spanning from at least in or around 2013 through in or about 2015.

"As Evaldas Rimasauskas admitted today, he devised a blatant scheme to fleece U.S. companies out of over $100 million, and then siphoned those funds to bank accounts around the globe," stated Manhattan U.S. Attorney Geoffrey S. Berman in the DoJ press release containing the unsealed indictment from March 21, 2017.
***
Glenn Greenwald is no right-winger, or a flyover country deplorable. But he is honest on the Russian probe.

"A huge media reckoning is owed." The problem is, it will never happen.
***

It won't be long before competitive sports will no longer be recognizable. However, Charles Barkley will go down swinging.

CBS commentator Charles Barkley went off on the sports journalist "jacka**es" in the media who had a meltdown over Michigan State coach Tom Izzo yelling at one of his players.

The Basketball Hall of Famer and former NBA star defended Izzo during Friday's CBS pregame studio program, reacting to the outcry over one of his "favorite coaches" blowing up on Aaron Henry in Thursday's game against Bradley University.
I don't always agree with Barkley. But he speaks his mind and that is very refreshing.
***

Remember the name Adam H. Johnson. Or another way to say, he lacks humor.

Another tedious, liberal, PC scold," you may think as you read the headline for this piece. "Why can't we just have fun and enjoy a hilarious meme in peace?" Well, you can enjoy "Florida man" all you want, but by any objective metric, it's worth noting that "Florida man" memes—just like all "dumb criminal" or "weird crime" stories—are little more than a socially acceptable way of gawking at and belittling the dispossessed and indigent.

At the very least, it's a possibility worth examining—if you would indulge me. The general premise behind "Florida man" memes and jokes is that Florida, for whatever reason, produces uniquely wacky news stories. It's an online bit that goes back more than a decade, leading to a popular twitter account, @_floridaman, and thousands of glib internet cracks. Everyone's in on the joke, especially people from Florida. A recent tweet by @g_pratimaaa, making a game out of the name by typing in one's birthday, has reignited the meme on Twitter, resulting in write-ups in Time magazine, Tampa Bay Times, NBC Palm Beach, USA Today.
***
The ONT Musical Interlude
Born on this day 24 Mar 1949
English singer-songwriter, musician, and producer Nick Lowe who was a member of the pub rock group Brinsley Schwarz and Rockpile and is now a solo artist. Lowe had the 1978 UK No.7 single 'I Love The Sound Of Breaking Glass' and 1979 UK No.12 single 'Cruel To Be Kind'. via thisdayinmusic.com
&&&
On this day, 24 Mar 1973
During a Lou Reed show in Buffalo, New York, a fan jumped on stage and bit Lou on the bottom. The man was thrown out of the theatre and Reed completed the show.via thisdayinmusic.com
***

Two wrongs don't make a right, but they do make a Genius Award Winner.

For a manager of an Ocean County youth baseball team, the attempted cover up was worse than the original crime, according to the charges he's now facing.

Michael Walters, 52, was arrested Thursday after being accused of stealing more than $6,500 from his team in Manchester — and then robbing a bank in neighboring Berkeley in order to pay it back. Police said he also used his government-owned vehicle from his job with the state's child welfare agency as the getaway car.

Police first became involved on Wednesday when coaches and team representatives for a local Boys 10U travel baseball team contacted them about their worries that Walters may have been pilfering funds that were meant for equipment, traveling expenses and other team fees.
***

Sure hands and nerves of steel. Tonight's Feel Good Story of The Day.

Dramatic body camera video shows the heroic moment four Des Moines police officers rescued three children from an apartment fire after instructing their mother to drop them from a third-story window.
***

Tonight's ONT has been brought to you by Adolescent Behavior.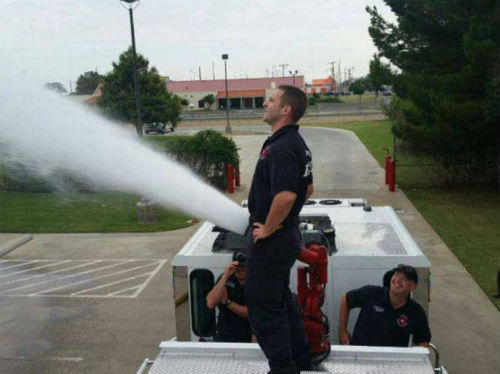 Notice: Posted with permission by the Ace Media Empire and AceCorp, LLC. No shoes, no shirt, no pants, no collusion, no obstruction, no problem.
Weekly commenter stats for week of 3-24-2019
Top 10 commenters:
1 [423 comments] 'TheJamesMadison, Read Some Movie Thoughts' [59.37 posts/day]
2 [420 comments] 'Christopher R Taylor'
3 [407 comments] 'Joe Mannix (Not a cop!)'
4 [365 comments] 'Jane D'oh'
5 [344 comments] 'flounder, rebel, vulgarian, deplorable, winner'
6 [329 comments] 'Insomniac'
7 [328 comments] 'rickb223'
8 [311 comments] 'JackStraw'
9 [303 comments] 'Sponge'
10 [296 comments] 'Calm Mentor'
Honorable Mention:
19 [240 comments] 'ace'

Top 10 sockpuppeteers:
1 [143 names] 'Miklos, ilyen az elet' [20.07 unique names/day]
2 [48 names] 'Axeman'
3 [48 names] 'skybal webworker, (the world)*3 is on fire'
4 [36 names] 'Hands'
5 [33 names] 'ace'
6 [33 names] 'Mike Hammer, etc., etc.'
7 [27 names] 'Insomniac'
8 [27 names] 'wth'
9 [26 names] 'LeftCoast Dawg'
10 [26 names] 'Meade Lux Lewis'

posted by Misanthropic Humanitarian at
10:02 PM
|
Access Comments