« Senator Josh Hawley Calls for Twitter's Deplatforming Policies to Be Audited by an Independent Third Party, Suggests Their Grant of Immunity to Third-Party Suit May Be In Jeopardy
|
Main
|
CNN Quietly Erases National Security "Expert's" Qatar Ties »
April 04, 2019
Fly the #Woke Skies: United Airlines, Virgin Chase the SJW Dollar
United Airlines, which cancelled the NRA's corporate discounts last year (something extended to most corporations), now wants you to fly your genderf*ck flag at 30,000 feet.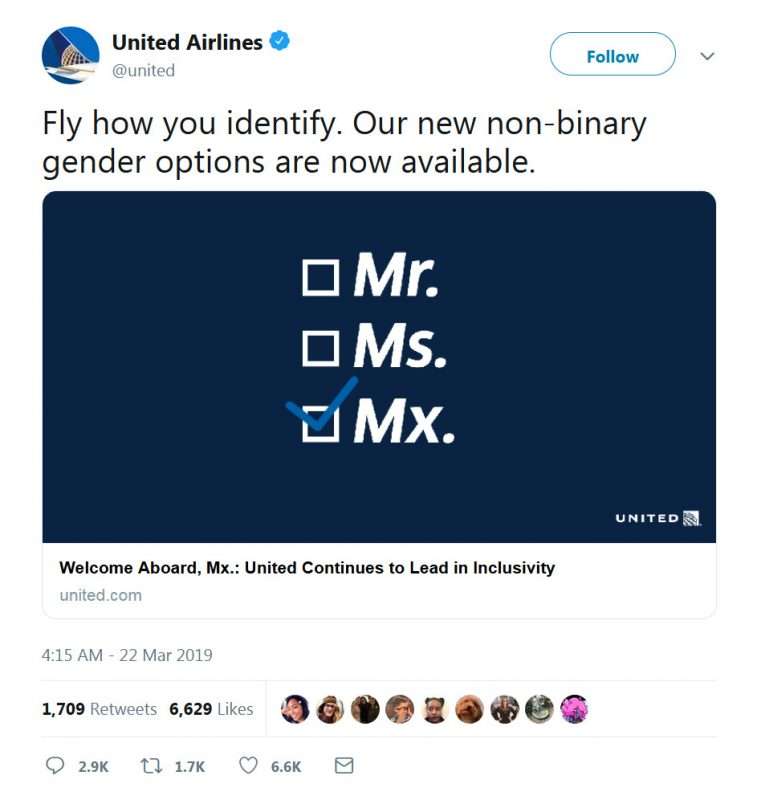 It doesn't matter all that much; bathrooms on a plane aren't sex-segregated, and are one-person-only (in theory!) anyway.
But the virtue signaling. The clear declaration that "We only want a leftwing clientele."
Well -- wish granted.
Now that story is two weeks old. But Virgin Airlines doesn't want to be left out of the SJW Aerial Olympics.
Virgin's logo had been a flying woman. You know -- a virgin.
But we need to be gender and race inclusive. Or, perhaps, we should start saying gender and race exhaustive, because this is so tedious an exercise it makes me sleepy.
Behold, your new #Woke Virgin logos. Yes, logos. Some things have to be abandoned for diversity, such as a coherent and singular corporate branding.
Click the white guy in the top right. He's special.

posted by Ace of Spades at
03:09 PM
|
Access Comments