« Saturday Gardening Thread: Spring! [KT]
|
Main
|
Chess Thread 03-23-2019 »
March 23, 2019
Ace of Spades Pet Thread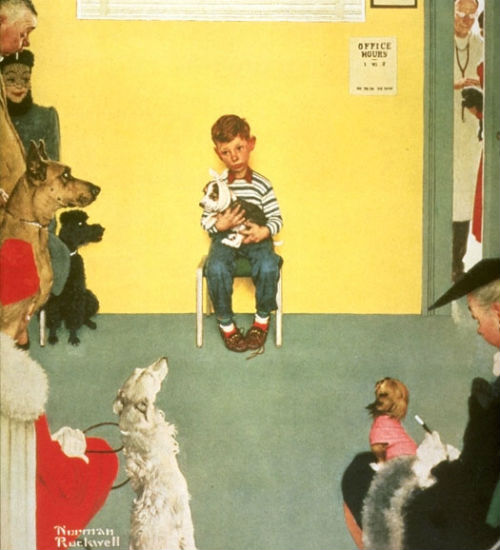 (Norman Rockwell)
Norman Rockwell (1894 -1978) At the Vet/Boy at the Veterinarian's Office, 1952 Cover illustration for The Saturday Evening Post (March 29, 1952) Media print lithography on paper.
***
Good afternoon and welcome to the almost world famous Ace of Spades Pet Thread. Take a break from whatever projects you have going on and enjoy the world of animals.
***
A Little of This. A Little of That.

Dear Misanthropic Humanitarian,
I heard about this dog while listening to The Bob and Tom Show on the radio this morning. Maybe some other rons and ettes will enjoy it. I'm thinking there must be some yeti DNA mixed in with the mastiff and Himalayan sheep dog genes. H/T
Tankdemon
***

Blind golden retriever gets very own guide puppy H/T Bertram Cabot, Jr.
***

A dog's best friend. Man rescues dog from fire. H/T Hrothgar
***

'How Your Dog Knows When You're Sick. Dogs can act like illness psychics.' H/T Hrothgar
***

From our friend Jane D'oh Peyo the therapy horse.
***

Who is a good neighbor? You are, you are. Big Sweetie.
***
***
Meet The PetMorons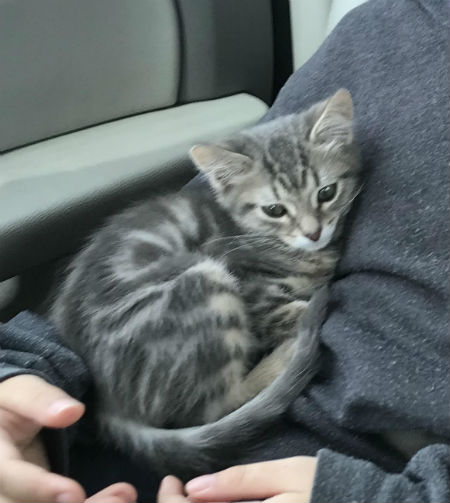 Well, here he is. I think we're sticking with the name Poppy. He doesn't mind Bleu but Bleu DOES mind him. Bleu's been hiding since he arrived. Poppy does not like the dog, I don't think he's ever been around one before. A bit of growling, hissing, and spitting going on by the new kitten. He is tiny, a bit over 2 lbs. and is a bit bony but we can fix that. - Linduh
What a little cutie! Give them time, they will get to tolerate each other if not more than that. Thanks for submission
***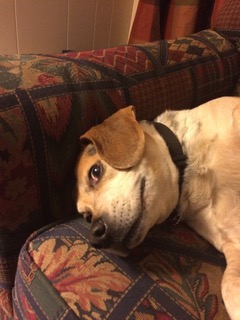 This is Shepard the Beagle Dog (though in truth he is a Beagle/Pointer mix) and we brought him home 10-years ago from a shelter.

Shepard is sweet but like all beagles he loves to eat. Honestly, you'd never think we feed him the way he constantly prowls about the whenever anyone in the house opens the pantry or the refrigerator.

Shepard loves us all and he is on constant guard against people walking by with their pets, the mail man and all delivery personnel though I think his barking is really is way of asking "Hey! You got any treats?"

There three photos sum up our beagle dog; contented, contemplative and in command.

I'm a moron and a lurker and love the AOS Pet Thread, my favorite weekly feature.

Yours, The Man Who Spoils Shepard

That is one lucky puppy Shepard. He certainly appears to have quite the life! Thank you for being a supportive lurker.
***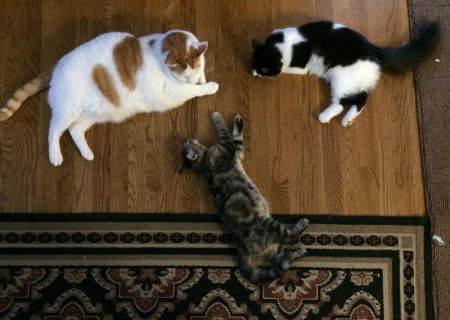 These are our Pride and joy. Bert, the large economy sized white cat has been with us for 17 years. Judy (the black and white) and Daisy (the tabby) entered the family 4 years ago after The Woo, Bert's BFF of 13 years, passed away. Bert was inconsolable after Woo passed, so after about 2 weeks of gloomy Bert, we decided that he needed a companion. A single kitten may have been too much for this old cat to handle, so naturally we got two. Bert's initial reaction to the two young kittens was somewhere between contempt and outrage. Judy, rumored to be a Norwegian forest cat, worked her comedic charm and wiles on Bert, but Daisy, the scaredy-cat peacemaker eventually won him over. The three have differing views of who's Top Cat while (mostly) enjoying each other's company. My husband and I, very low-ranking members of their Pride, tend dutifully to them. They are not shy about letting us sit beneath them so long as we provide tummy rubs and chin scratches. It is a peaceful Pride that loves to play, and we're blessed to be counted in their numbers. And, of course Daisy is a shameless photobomber. We love your Saturday thread … keep up the great work!

Shaquerone (a lurker in the Great Free State of South Carolina
What a neat group of cats. Quite the story you have there. We appreciate you submitting the story of Bert, Daisy & Judy. Thanks for being a lurker, I'm glad you stepped out of the shadows.
***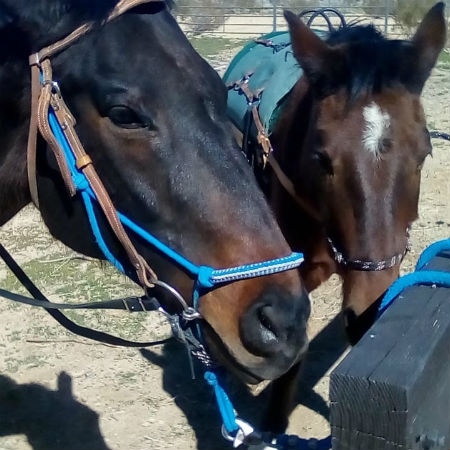 I rarely if ever comment here, but I thought I would send this to the pet thread. Breitbart was right.


These are my boys getting ready for the first day of spring training for this year's pack season. The Bay Thoroughbred in the foreground is "Lucky," my trail horse, who came off a race track in Texas where he never won a dime. The Mustang with the white blaze on his head is "Jake," my pack horse, who I got through the BLM Wild Horse and Burro Adoption Program.

When I got "Lucky" he knew only one thing, must run faster! My life flashed in front of my eyes several times. The first time I took him on a drive I found out he was afraid of cattle and I thought I was going to have to wear a bag over my head. I sucked dust for a week riding drag because of him but he got over his fear. "Jake" was a bit of a slow learner (AoS Horde Material) but he's come along splendidly.

My wife sure enjoyed the show when I was first training them, "oooh, that looked like it hurt" she would cheerfully say. They are both great mountain horses now and I trust them with my life, as they do theirs with me.

Best Regards, Allen
***

Quite the pets you have there Allen. It certainly sounds like you have quite a bit of time and energy invested in these gorgeous animals. Thank.
***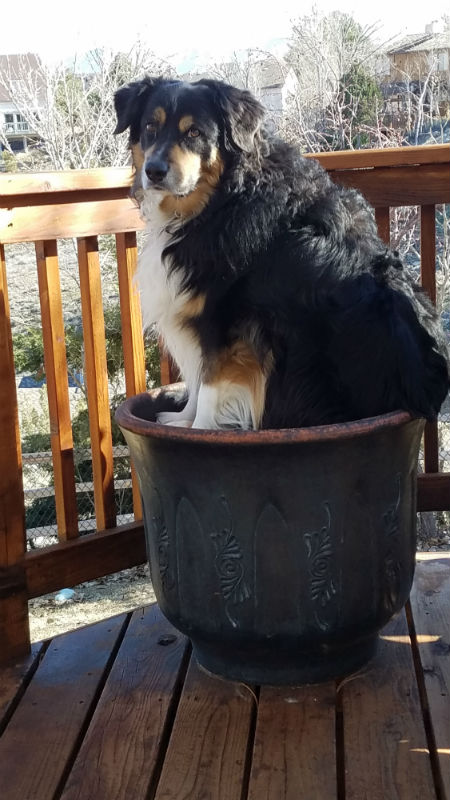 Mis Hum-

I wasn't sure if this picture fit the Pet Thread or the Gardening Thread.

Buckley, our five-year-old Australian Shepherd is apparently trying to hosta our perennials.- Seamus Muldoon

Buckley has grown into a fine looking dog. He appears to have found an interesting calling. Thanks for sharing Doc.
***

Thanks to you folks for the various items in today's A Little Bit of This. A Little Bit of That section.
Another fine group of animals today. The cats finally came out to play :)
If you have something you wish to share with the pet thread please reach out to us at petmorons at gmail dot com.
Have a great week!!


posted by Misanthropic Humanitarian at
03:00 PM
|
Access Comments