« Fun With CNN Chyrons
|
Main
|
The Morning Report - 3/19/19 »
March 18, 2019
Monday Overnight Open Thread (3/18/19)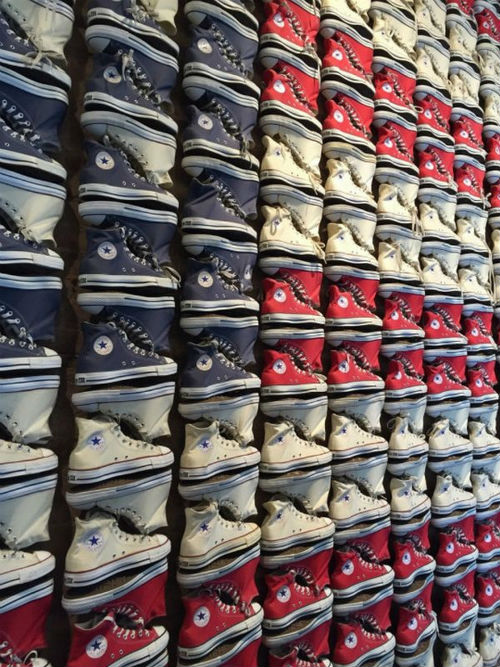 Shoe thread. A wonderful shoe with multiple color choices. Life is grand, isn't it?
***

Back to our originally scheduled ONT...............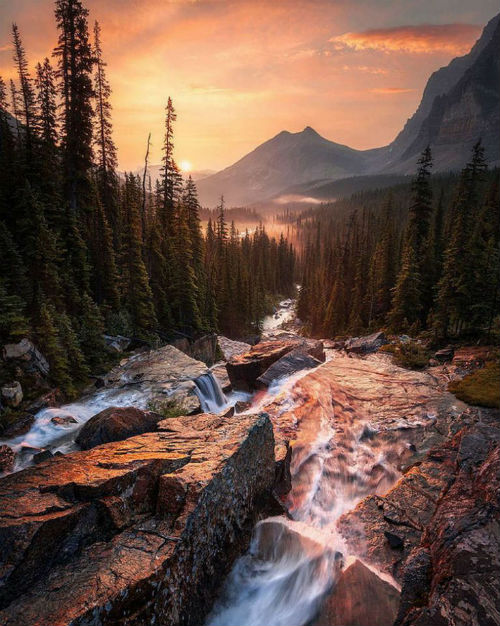 ***
The Quotes of The Day

Quote I

There really isn't a dull moment in Venezuela; ..... I've also mentioned in the past how we can't say "Well it can't get any worse" because it can, and it will—turns out that it happened: it got worse. Kaleb

Quote II


"The Chicago Department of Public Health is supportive and encouraging of composting when done the right way. CDPH is also committed to holding bad actors accountable," Anel Ruiz, spokesperson for the Department of Public Health

Quote III

"What happens in the Arctic does not stay in the Arctic," "We have the science. Now more urgent climate action is needed to steer away from tipping points that could be even worse for our planet than we first thought." said Joyce Msuya, the acting executive director of UN Environment.
Quote IV

"There was always the assumption that there was command and control in the mob families, like our American corporations. But I don't think that applies as much anymore. Today the business units are more fluid. The cells are smaller. There is not that loyalty to the boss and the underboss that there used to be."

"You know the gig economy? Well, we've got a gig Mafia now." David Shapiro, a distinguished lecturer at the John Jay College of Criminal Justice and former FBI agent

Quote V

Being a state trooper is a dangerous and demanding job for all the reasons you'd expect: apprehending criminals, encountering volatile individuals, rushing toward emergencies rather than away. And now there is a new threat that we're seeing up close: the risk of exposure to powerful drugs that can kill in even tiny amounts. This is so troubling and disconcerting, and it places members of law enforcement at unnecessary risk of possibly losing their lives.

We are incredibly lucky and extremely thankful that Sgt. Flansburg is alive and recovering today. Were it not for the immediate availability of Narcan and the quick actions of his fellow troopers and medical personnel, we might be speaking today about the death of a trooper in the line of duty. I'm angry at how close we came, and relieved that the situation was no worse than it was. - Vermont State Police Director Colonel Matthew Birmingham

Quote VI

In a perfect world, this would not haunt O'Rourke forever; we would move on. But the Ice Cream Scoop/Todd Akin/Romney's Dog/Russia Collusion Hoax Media have bastardized everything, and I refuse to be a second class citizen playing a rigged game under two sets of rules.

So Godspeed, GOP… Troll, baby, troll…John Nolte
***
Sucks to be them. My heart just goes out to them.

Lori Loughlin and her daughters Olivia Jade and Isabella Giannulli reportedly are living what feels like "a terrible nightmare" in wake of the college admission scam.

"They [the 54-year-old actress, Jade and Giannulli] can't come out and face the world," a source shared with E! News Friday. "They are in seclusion and alone with the exception of their lawyers."

Boo-fucking-hoo
***

Instead of asking someone on Twitter if they were retarded I should have tweeted about pedophilia and gotten a job at Disney.

Hollywood hypocrisy has struck again after entertainment giant Disney reversed itself and re-hired director James Gunn who had previously been fired over a series of tweets that some would say showed that he had a bizarre fascination with pedophilia.

The director of the Marvel Comics franchise "Guardians Of The Galaxy" franchise's "old" tweets came to light last year, driving him to go on a deleting spree as well as to issue an apology for how he used the now ubiquitous microblogging platform prior to Trump's election.
***

The UK has the National Health Service (NHS) so of course their government has an interest in the outcome of its patients. Now the UK is getting involved in the organ donation business (And I'm not talking about Hammond B3s either). 'All Adults Automatically Organ Donors Unless They Opt Out in New English Law'

The Organ Donation (Deemed Consent) Bill received Royal Assent on Friday, meaning that from 2020 all of England's adult residents of sound mind will be presumed to have "consented" to having their organs donated after death unless they have specified otherwise.
The law, similar to that adopted in Wales in 2015, "will mean adults in England will be considered potential donors unless they chose to opt out or are excluded," according to a Government statement.

Excluded are those who have not lived in England for at least one year before their death, those who "lack the mental capacity to understand the changes for a significant period before their death," and children under the age of 18.
Why exclude children under 18 young vibrant organs are the best, amirite?
***
***

Those of who are say 29 like to say, "Back in my day........" Well back in my day I liked cars, and driving, and girls and all the things one does with a car and a girl. Now, the youngsters don't care for cars and driving, but on the bright side, people will have sex in self-driving cars.

Imagine hitting the road in 2025 for a trip to see grandma then along the way an autonomous vehicle passes with a couple going at it inside—in the driver's seat.

People who try that today will likely die in a fiery crash before they reach that magical orgasmic moment. Eight to ten years from now it might not be an issue, scientists say, because the car or truck carrying the happy humpers will keep humming along safely to its destination. After all, self-driving vehicles are—to use the cliche—the wave of the future.
***

Whale watching and whale hunting are not mutually exclusive.

THE JAPANESE, IT seems, are becoming more interested in watching whales than eating them. Researchers at the International Fund for Animal Welfare (IFAW), an animal welfare and conservation organization based in Massachusetts, have been tracking the numbers, which they've shared exclusively with National Geographic ahead of a global whale watching report they plan to publish next year.

Japan's whale watching industry emerged during the 1980s but has been gaining momentum in recent years. During the seven-year period ending in 2015, the last year for which IFAW has statistics, the number of whale watchers increased by more than 40,000. IFAW estimates that about two-thirds of the people who take to the sea with binoculars are Japanese nationals rather than foreign visitors.
***
The ONT Musical Interlude
&&&
On this day 18 Mar 1965
The Rolling Stones were each fined £5 ($8.50) for urinating in a public place, following an incident that had taken place at a petrol station after a gig at the ABC Theatre in Romford, Essex, England. This was after the last show on their fifth UK package tour with The Hollies, The Konrads, all girl-group Goldie and the Gingerbreads and Dave Berry and the Cruisers. via thisdayinmusic.com
&&&
Died on this day, 18 Mar 2017
Chuck Berry died aged 90. The American guitarist, singer and songwriter was one of the pioneers of rock and roll music. With songs such as 'Maybellene' (1955), 'Roll Over Beethoven' (1956), 'Rock and Roll Music' (1957) and 'Johnny B. Goode' (1958), Berry refined and developed rhythm and blues into the major elements that made rock and roll distinctive. via thisdayinmusic.com
***

It's not quite a jet pack. Flying taxis on the horizon?

Two words for you: flying taxis. That's right. In the not-so-distant future, you'll open your ride-hailing app and, in addition to ground options like car, SUV, scooter or bicycle, you'll see on-demand air flight.

At least that's according to the optimists at South by Southwest, the annual tech-music-film convention in Austin, Texas.

When the flying taxi comes, most of us will be passengers. We might hail it on our smartphones and head to the rooftop, where a ride is waiting at the helipad. It might look like a minivan with wings and four seats; or more like a gigantic drone.
Air travel? As usual my shameless plug for the late great Little Timmy Wilson.
***
One feature I enjoy about my cell phone, Caller ID. Robo-calls are unstoppable.

1. Why does everyone get so many robo-calls?

Advanced automatic dialing systems make it easier and cheaper for small operations to generate huge numbers of calls. Robo-calling computer programs can dial many phone numbers at once, and play a prerecorded or computer-generated voice message to anyone who answers. A person running a robo-call operation just has to set up the system and let it run. The program will call mobile phones, homes' landlines, businesses and just about any other number — either randomly, or from massive databases compiled from automated Web searches, leaked databases of personal information and marketing data.
***

A 4.2 GPA? Only in a government school. But on the other hand, pass the popcorn.

The dozens charged in the scheme already face criminal charges. But several civil lawsuits have also been filed.

An Oakland woman filed a $500-billion class-action lawsuit this week against two Hollywood actresses and dozens of other wealthy parents accused of paying hefty sums to bribe college coaches or doctor exam scores to secure their children's admission to elite universities.

Jennifer Kay Toy, who previously taught in the Oakland Unified School District, alleges in the lawsuit filed in San Francisco County Superior Court that the actions of those implicated in the scheme prevented her son, Joshua Toy, from being admitted to several colleges ensnared in the scandal.

She wrote in the filing that her son worked hard and graduated from high school with a 4.2 GPA but was still rejected from some of the colleges.
***

It's like Stripes, only in Spanish.
***

No word if OregonMuse knows this Genius Award Winner.

Traffic on Highway 217 was snarled for about an hour early Saturday evening when a man sought by police crashed his car and then jumped onto the hood of another car before he was taken into custody, Beaverton police said.
***

Baseball, America's past time and a contributing factor to Tonight's Feel Good Story of The Day.

TURLOCK — A suspected burglar was beaten with a baseball bat Sunday in Turlock.

The 33-year-old suspect broke into an Emily Street home and left in critical condition.

After the incident, neighbors told FOX40 they are fed up with all the break-ins.

"Commonplace where we do see a lot of people coming into the cars. We've been broken into twice," said neighbor Sheila Barrios.

Investigators say the homeowner was armed with a baseball bat when he awoke, startled, to the stranger in his home. Then a fight unfolded.
***

Tonight's ONT has been brought to you by Future Directed Anxiety.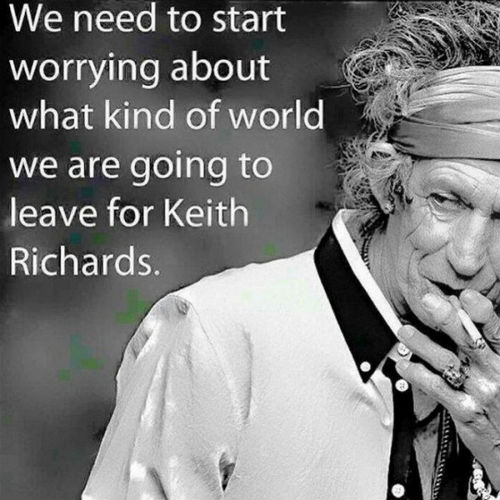 Notice posted with permission by Ace Media Empire and AceCorp, LLC. Just another ONT in the wall.
Loose change, drink tokens, burner phones and ONT tips to petmorons at gmail dot com.

posted by Misanthropic Humanitarian at
10:00 PM
|
Access Comments