« Open Thread
|
Main
|
Dumpish ONT, Now With Commentary! »
March 15, 2019
What about your LOSSSSSSSEZZZZ, Brah?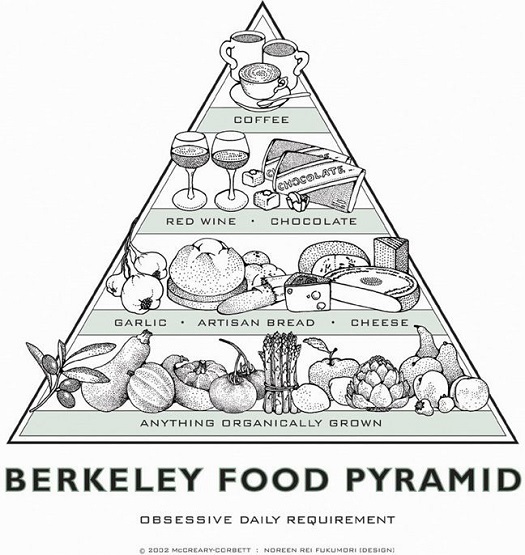 So I went to my doctor for a physical recently, and I was shocked when I weighed in at 199 lbs. For years, I've been 188-190 lbs., which is overweight, but stable, so I wasn't inclined to do anything about it. I ate what I wanted to, and didn't think too much about it. But after my shoulder injury, I was flat on my back for a month, and although I don't remember much, I was most likely eating lots of that high-carb hospital food, and I'm think this is what caused the weight gain. So when my doctor asked me if I had any concerns about my health, I told him, yeah, I'm a gross fat pig and I need to do lose some weight.
So he recommended the Mediterranean Diet.
I did not like the Meditteranean Diet.
Some diets are low fat. Some are low carb. Many are low sugar, or low salt. The Mediterranean Diet appears to be low everything. Oh, but you can drink a glass of wine a day on the Mediterranean Diet. I'm not a big drinker. You can eat lots of nuts on the Mediterranean Diet. Yeah, well, who cares? I think my doc recommended it because I have a history of heart disease and it's a very "heart healthy" diet.
I'm not knocking the Mediterranean diet, I know it works for a lot of people, but it just seemed overly restrictive to me, such that I'd be too tempted to cheat. I didn't want to fail.
Also, Mrs. Muse and I discussed it and she'd have to revamp pretty much her entire cooking repertoire. She suggested the Weight Watchers diet plan, which she has used in the past and since she is familiar with it, we could both do it together.
The way WW works is that each different type of food is assigned a point value based on a complex formula, and you are alloted a certain number of points per day based on age, gender, height, weight, and the amount of exercise you get. So every time you eat something you need to deduct its points from your daily total, and when you get to 0, that's it, you're done for the day.
There's a WW "bible" available that is simply a big dictionary of foods and their respective point values. Mrs. Muse also has a WW calculator that has a built-in function that determines point values from the ingredients. High carb and high sugar foods are very expensive, i.e. their point counts are high. A slice of pizza is worth 7 points. All fresh fruit is worth 0 points. Vegetables are low, like 1 or 0 points. My height and weight are such that I get 26 points per day. There aren't any "forbidden" foods, just foods that are very expensive in points, so you'll use up your points really fast if you eat them.
We started the new diet in the first week in January. Mrs. Muse keeps track of her points in a little diary, but I thought this is a perfect job for a spreadsheet, so I fired up Excel, entered a few subtraction formulas, and hey presto, my daily food diary was good to go.
Oh, and the other thing I did was to change soft drinks. Pepai is one of my bad habits. I love the stuff; I drink a can a day. I really didn't want to give that up, but it's a bunch of empty calories and sugar and each 12-oz. can is 4 WW points, points which can be better used elsewhere. So I had Mrs. Muse start buying 'Pepsi 0' instead, which has 0 sugar, 0 fat, 0 carbs, and, most importantly, 0 WW points. And it doesn't taste too awfully different than the regular Pepsi I was drinking before. So this is something I can live with.
So, how'm I doing?

Pretty well, actually. We weigh ourselves every Saturday morning and keep a log. I started out at 199 lbs., and as of last Saturday, I was at 183.5 lbs. I don't see much of a difference when I look at my belly in the mirror, but I have had to cinch up my belt tighter and tighter and now I had to switch to smaller-sized jeans. When I got out of the hospital last year, we had to buy size 40 because I had blimped up, but now I'm back down to the size 38 jeans I was wearing before.
My goal is to lose another 15 more pounds. 20 would be better, but I'd be satisfied with 15.
I like the WW diet because the system is an easy way to maintain discipline. Every day I have to sit at my computer and type in everything I've eaten, look at the current point total, and plan the rest of my eating for that day accordingly. I saw my doc in February after I had been dieting for about a month, and he was pleased at my weight loss. I didn't tell him I was doing WW and not the Mediterranean diet. He did tell me that losing weight was easy. The hard part is keeping it off. I believe him. I know I can't revert back to my old eating habits when I reach my goal weight. I will have to follow the diet for the rest of my life. This, by the way, is all new to me. I've never been on a diet before. Never in my life before now have I denied myself any food I wanted to eat.
One more thing: in order to fit with the WW point system, I have to eat the set quantities they prescribe for each item. So a T-Bone steak is something like 5 points, but that's for 3 ounces, not 12. That's not a lot of steak, but I don't need a lot. I think much of the WW effectiveness is coming from the greatly reduced quantities of food I'm consuming. I estimate I have reduced the sheer volume of food intake by about 50%, maybe a bit more. In the back of my mind, I've had this nagging little voice telling me I could survive on much less food, and so far, that has proven to be right.

posted by OregonMuse at
08:35 PM
|
Access Comments