« EMT 03/17/19
|
Main
|
Green, Carbon-Neutral, Eco-Friendly? My Ass! »
March 17, 2019
Sunday Morning Book Thread 03-17-2019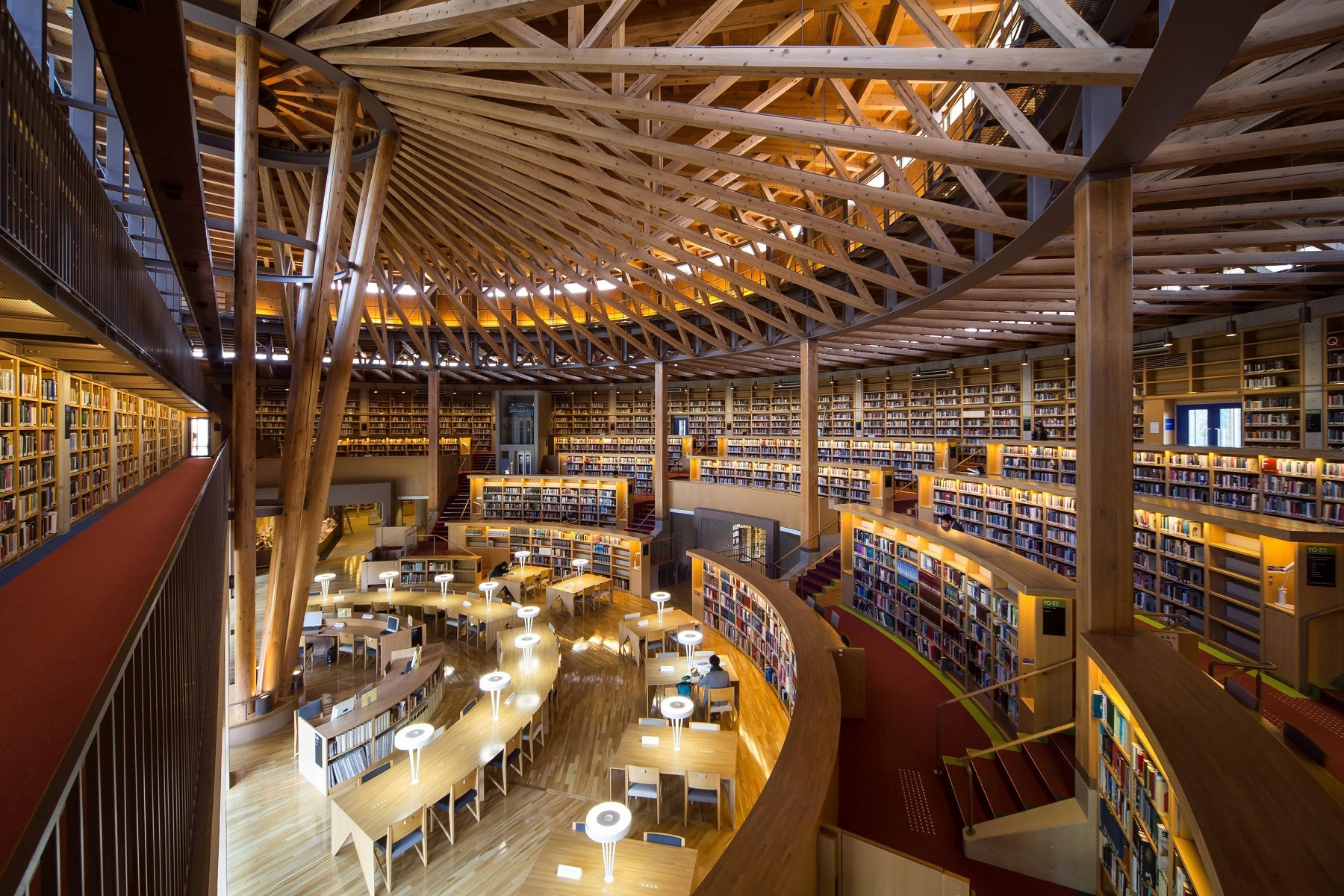 Nakajima Library, Akita International University, Japan
(click for larger version)

Good morning to all you 'rons, 'ettes, lurkers, and lurkettes, wine moms, frat bros, and everybody who's holding your beer. Welcome once again to the stately, prestigious, internationally acclaimed and high-class Sunday Morning Book Thread, a weekly compendium of reviews, observations, snark, and a continuing conversation on books, reading, writing, and publishing by escaped oafs who follow words with their fingers and whose lips move as they read. Unlike other AoSHQ comment threads, the Sunday Morning Book Thread is so hoity-toity, pants are required. Even if it's these pants, which look like they've been used for a very bad art project. Or they an artist's whose cat knocked over all of his paints.
(h/t lurker Scottst for the pants link)

Pic Note
It not only looks good, it also smells good:
Once you step into Nakajima library, you'll be greeted with the faint scent of cedar wood, which is what the library's furniture is made of. Not only does it give the library its scent, the Japanese cedar is also native to the university's prefecture, Akita.

The scent definitely makes the library a relaxing place, but Nakajima library has one more reader friendly trait — its unique Colosseum design. Behind those circular bookshelves are actual work-spaces where you can do some serious reading without being bothered.

As of April 2015, Nakajima library holds more than 75,000 books and over 3,000 CDs and DVDs. If your can't read a shred of Japanese, don't worry! More than 60 percent of the books are written in English. That's more 45,000 books to choose from.
I thought today's photo is a good example of a modern library that is esthetically pleasing rather than some brutalist nightmare. And of course you'll want to click on it to see the larger version. I don't know how this is going to be visible for you morons who are reading this on your phones, though. I don't think Pixy's software has been optimized for mobile viewing.

Reminder
As announced in last week's book thread, The AoSHQ Sunday Morning Book Thread International De-Lurk Day is next Sunday. I hope all you lurkers are busy preparing book reviews to share with the rest of us. Interestingly enough, last week after I made the announcement, a couple of "sooners" de-lurked early and posted some good reviews. NTTAWWT. In fact, it's great. Unlike the historical "sooners", you won't be reviled as a bunch of cheaters.

It Pays To Increase Your Word Power®
A WHIPMEGMORUM is a noisy quarrel about politics.
Usage: Only a masochist would want to descend into the whipmegmorum of Twitter.


Faith and Begorrah!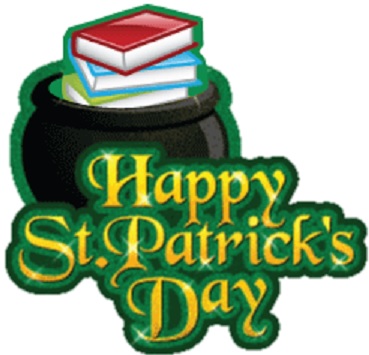 Since it's St. Patrick's Day, I'll list a book about the man himself. Saint Patrick Retold: The Legend and History of Ireland's Patron Saint by Roy Flechner is serious history:
Saint Patrick was, by his own admission, a controversial figure. Convicted in a trial by his elders in Britain and hounded by rumors that he settled in Ireland for financial gain, the man who was to become Ireland's patron saint battled against great odds before succeeding as a missionary. Saint Patrick Retold draws on recent research to offer a fresh assessment of Patrick's travails and achievements. This is the first biography in nearly fifty years to explore Patrick's career against the background of historical events in late antique Britain and Ireland.
You can read a comprehensive review of this book here. Patrick really did have a worldwide impact.
Few national saints have the global reach of Patrick: it has been calculated that church bells ring out in 800 worldwide locations to celebrate the feast day of this Roman Briton who brought Christianity to Ireland in the early 5th century. Jewish bakeries in New York sell green bagels and horses run at Cheltenham in his honor.
Fortunately, this is not one of those biographies which aim it is to denigrate and humiliate its subject:
Flechner's authorial aim is both academic and popular: his biography is certainly filled with densely sourced information about the Roman world, and early and middle medieval Christianity. Yet Patrick does come across as a genuinely interesting personality. He suffered many hardships, he was sincerely holy and he was very knowledgeable about Scripture. His understanding of the Hebrew Bible was such that one scholarly document has suggested he was Jewish — so maybe those green bagels are justified.
From what I've read in other sources, Patrick really was a remarkable man. Or rather, I think it's more accurate to say he became a remarkable man. I wish I had known him.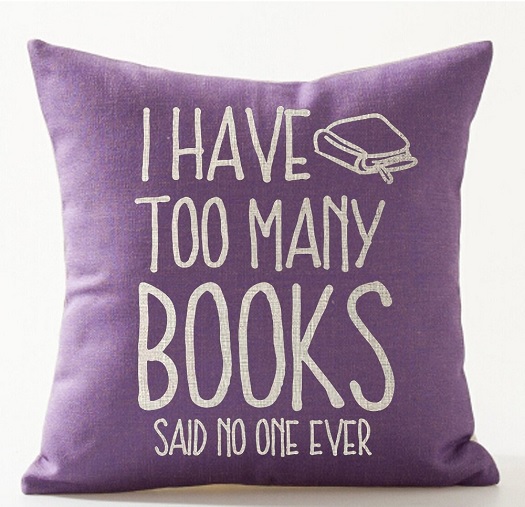 Moron Recommendations
On the reading front, finally got the chance to start Uncharted by Anderson and Hoyt. Looks like a fun and truly original adventure (and who could not love a dragon-fighting Ben Franklin?)

Posted by: Sabrina Chase at March 03, 2019 11:17 AM (IIV8c)
I agree, Uncharted (Arcane America Book 1) does look like a rollicking good time:
After Halley's Comet was destroyed in a magical battle in 1759, the backlash separated the entire New World from the Old in an event known as The Sundering. Now isolated from the rest of the globe, America has become a very different place, where magic works and history has been changed forever.

It is 1803—a new 1803. Young Meriwether Lewis, footloose and intrigued, goes to hear a lecture in St. Louis by the venerated old wizard Benjamin Franklin...[who] tells the young man that he knows of a great, growing evil that lurks in the uncharted Arcane Territories west of the Mississippi.

Using his own vast fortune, Franklin commissions Lewis and his own talented partner William Clark to embark on a remarkable voyage of exploration...

Accompanied by the brilliant shape-shifting sorceress Sacajawea, Lewis and Clark set off on an unparalleled adventure across a landscape that no European has ever seen.
You can also buy it from the Baen Books site, but you'll be paying a couple of bucks more.
___________
Lurker 'crisis du jour' is one of those unfortunately morons who is not a lurker by choice:
I can't seem to post at all at Ace these days, for reasons I can't figure out. CBD told me my username at Ace has no restrictions on it for past misbehavior, but even so: when I try to post anything from any of my devices, all that happens is that I get back a stream of red italic code-babble that basically tells me to go play in traffic. So I'm not able to de-lurk, much as I might like to do so.
I wish I could help him, but even as a cob, I have no idea why he can't comment. The 'stream of red italic code-babble' is something I've never seen before. You usually get informed that your IP address has been banned, or your comment simply doesn't show up. The ways of Pixy are indeed mysterious. Sigh. But he did send along a book recommendation:
Were I able to post on the 24th, I'd strongly recommend that the entire Moronosphere read Arthur Koestler's novel Darkness At Noon. The plot revolves around a Mr. Rubashov, a former communist revolutionary and exporter of revolution who, when he stepped just this far -->||<-- away from a constantly-shifting party orthodoxy, was imprisoned, tried, and eventually executed. The novel never mentions the Soviet Union or Stalin by name, but that is clearly the setting and the time during which the events of the novel take place. For us in the U.S. 80 years later, the likeness, at least in spirit, between Rubashov's tormentors and our intolerant, almost messianic progressive wannabe-overlords is striking. Unsettling reading, but highly recommended.
You know who might be willing to read this novel now? Alyssa Milano:
Good heavens, the woman has got nothing between her ears but vacuum. I have no idea what she said that set off the howling mob, but what are the odds that she'll learn that no matter how woke you are, you can always get out-woked by the super-woke. When we're all in the camps, It will be amusing to watch her firing off letters to Comrade Commissar Ocasio-Cortez proclaiming the purity of her wokeness.
___________
155 I'm reading "Touched By Fire" about the land war in the South Pacific, particularly (where I am in the text) the fighting in Guadalcanal and New Guinea. Eric Bergerud doesn't conceal his great admiration for the Marines and the Aussies who were hustled back from North Africa to meet the shockingly sudden shock of the Japanese moving south. Besotted with success--later woefully becoming known in Tokyo as Victory Disease--the Japs thought they couldn't be beaten because of their unquenchable spirit and racial superiority. They might have taken New Guinea or Guadalcanal if they had concentrated on one or the other. Muddled thinking and the hatred the army had for the navy--a feeling that was reciprocated with knobs--brought the beginning of their doom. The Marines of that day were farm boys, factory mechanics and other can-do sorts who were thrown into the war with a minimum of training and weapons that had been used against Kaiser Bill. Yet they and the Aussies fought the seasoned Japanese troops, fresh from wins in China and the Malay Peninsula, to a standstill in the worst battle conditions in the history of warfare. Mother Nature was the pitiless enemy of both sides. Each side suffered from supply shortages, most crucially food and medicine. The valiant Japanese--Bergerud is unstinting in their praise, which makes his admiration of the Marines and Aussies all the more impressive--got within view of search lights at Port Moresby before the emerging defeat at Guadalcanal made them turn back, a retreat that turned into a rout. A ripping good read by an author who knows his stuff.

Posted by: Jerry Jay Carroll at March 10, 2019 10:12 AM (SYCeT)
There is no e-book edition of Touched with Fire: The Land War in the South Pacific by Eric Bergerud, but there are cheaper used copies available, both hardcover and paperback, on the Amazon page.
___________
Here's a book review from a "sooner":
Yes, I'm a lurker, but since you requested a book review, here goes. I'm recommending "Bellows Falls" by Archer Mayor. Mr. Mayor has written many novels set in and around South Eastern Vermont. This one is named after and set in the actual village in that area that I grew up in. It's a police detective procedural and what I like about it is (of course) that I recognize many of the places and types of people that the novel is set in. The story itself is interesting as well. Vermont for all its natural organic marketing has a very seedy underbelly...

Posted by: Rodent at March 10, 2019 11:17 AM (2Xlz2)
Bellows Falls is the 8th novel in the Joe Gunther Mysteries series:
Joe Gunther is seconded to the neighboring town of Bellows Falls to investigate harassment allegations against a fellow officer. What begins as a seemingly open-and-shut case comes to look more and more like a frame job as Gunther doggedly pursues the truth, and soon he finds himself feeling around the edges of a statewide drug distribution network. As always, Vermont itself is a major character in Mayor's writing, with Bellows Falls standing in for any number of slowly decaying once-proud mill towns.
The Kindle edition is $6.99. Not bad.
I thought the name 'Bellows Falls' sounded familiar, and sure enough, I posted a pic of their public library a few months ago.
___________

Books By Morons
'Ette author right wing yankee has a new novel out, which she describes as a space opera written in a regency-esque style:
Hartington Abroad is the second book in the Hartington series, which follows the adventures of three siblings as they deal with the fallout of their father's death and the loss of their fortune.
"Jeriah Hartington is far from home. Born into a wealthy family, he is now reduced to poverty. In desperation, he signs on to a ship headed for the planet XKF-36. Their mission? To search for colonists who've been lost nearly as long as Jeriah has been alive.

Jeriah fully anticipates an adventure as they travel into the unknown wilderness. He never expected to find living people, eager to tell the tale of their sufferings. But their hair-raising account could be the downfall of everyone on the planet, even their rescuers. For a villain lurks within the ship's crew, and no one can say who he might be."
Hartington Abroad is the second book in the Hartington series, following three siblings as they deal with the fallout of their father's death and the loss of their fortune.
It's $2.99 to buy, or free with Kindle Unlimited.
But you should probably first read the first book in the series, The Hartington Inheritance. Then you'll be caught up.
___________
Moron author Hans Schantz e-mails to say that his Conservative Libertarian Fiction Alliance 2018 Book of the Year Finalist, A Rambling Wreck, is on sale:


There's no partial credit on a question of life and death!

Off to Georgia Tech for the education he'll need to defeat the guardians of the hidden truth, Peter discovers the battle for the future is being fought right on campus. Now he has to infiltrate a conspiracy, find new allies, and thwart a takeover of the school. Peter's most challenging final exam has only one question:

Can a Rambling Wreck stop the Cabal?
And a failing grade will be his last.
I recommend this series. It reads like some characters from a Heinlein juvenile novel are thrust into the modern era. Lots of action, adventure, and danger.
A Rambling Wreck, the sequel to The Hidden Truth, is on sale for 99 cents this week.
___________

Don't forget the AoSHQ reading group on Goodreads. It's meant to support horde writers and to talk about the great books that come up on the book thread. It's called AoSHQ Moron Horde and the link to it is here: https://www.goodreads.com/group/show/175335-aoshq-moron-horde.
___________
So that's all for this week. As always, book thread tips, suggestions, bribes, insults, threats, ugly pants pics and moron library submissions may be sent to OregonMuse, Proprietor, AoSHQ Book Thread, at the book thread e-mail address: aoshqbookthread, followed by the 'at' sign, and then 'G' mail, and then dot cee oh emm.
What have you all been reading this week? Hopefully something good, because, as you all know, life is too short to be reading lousy books.

posted by OregonMuse at
09:00 AM
|
Access Comments