« Media Pivots from "Walls Are Closing In" on Trump to New Exciting Coordinated Message, "Wheels Are Coming Off the Trump Train"
|
Main
|
The Morning Report - 3/14/19 »
March 13, 2019
Wednesday Overnight Open Thread (3/13/19) It's Early Edition Deal With It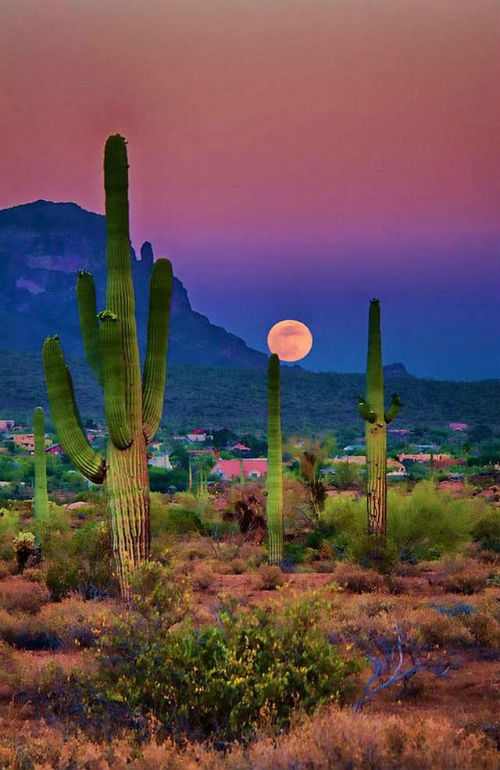 ***
The Quotes of The Day

Quote I

"The Speaker, while she controls the House, doesn't control her own party. And there is a real rush to impeachment here in the House. We're seeing that with [Judiciary Committee chairman] Jerry Nadler, we're seeing it with the investigative committees, we're seeing it in the Ways and Means Committee." Rep. Kevin Brady is the ranking Republican on the House Ways and Means Committee.

Quote II

"When I see Mexican flags waved at pro-immigration demonstrations, I sometimes feel a flush of patriotic resentment. When I'm forced to use a translator to communicate with the guy fixing my car, I feel a certain frustration." Guess Who?
(If you don't read the article answer below the final evening notices)

Quote III
Directed to Bill Maher and all other smug assholes like him.

"Envy" you, Bill? Not on your life. Now admittedly we're pissed off at you, for sure. But that's only because you caged urban rats absolutely refuse to do the one and only thing we really, really want from you: leave us alone. Stop nagging us, stop telling us how bad we suck, stop psychoanalyzing us, and above all else: stop trying to tell us how we must live our lives via your authoritarian Left-wing politics. We're fine with our shallow, dismal, plodding, unenlightened existence. We mightily wish you were fulfilled and content enough with yours to lay off lecturing us every chance you get, through your trashy, degrading movies and TV shows as well as other ways.Mike Hendrix

Quote IV

"Democracy never lasts long. It soon wastes exhausts and murders itself. There never was a Democracy yet, that did not commit suicide."President John Adams

Quote V

Please keep in mind that every political solution in the history of this country has made you less free and not more free. That is a feature and not a bug. Bill Buppert
***
Local car dealership and advertising woes........

***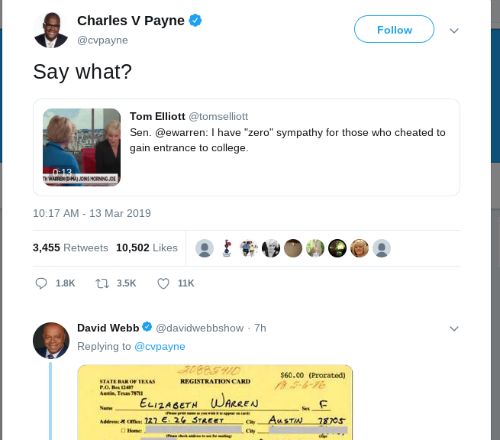 Sen. Fauxahontos, the balls on this bitch.
H/T ibguy
***

No problem at the border The National Guard was just on a lengthy paid vacation.

National Guard troops helped with the arrest of 23,034 illegal immigrants and the seizure of more than 35,000 pounds of drugs in the roughly six months they were deployed to the border in fiscal 2018, according to U.S. Customs and Border Protection.

The more than 23,000 people arrested were "deportable" noncitizens, DHS said. The operation, dubbed "Guardian Support," also led federal law enforcement to more than 6,100 people who were later turned back, the data said.
***

I like Congress Critter Doug Collins.

Well, well, well; he did it again. Representative Doug Collins has released the transcript of testimony from former FBI Lawyer Lisa Page. [SEE HERE] The transcript is from two days of congressional testimony July 13th and July 16th, 2018. Each day is a separate transcript: Day One Transcript
***
Animal Rights activists hardest hit. Experiments using mice show breakthrough in flu vaccinations.

BETTER LIVING THROUGH CHEMISTRY —
A small-molecule drug can block a broad range of flu viruses in mice
Rare antibodies help us design a drug that could help after we've caught the flu.
***

Quite the list of folks caught up in the pay for play enrollment game.
***

Beto Robert O'Rourke is a looser and a bottom feeding scum sucking weasel hypocrite.

O'Rourke supports radical environmentalist policies such as the Green New Deal, but after taking a "No Fossil Fuel Money" pledge, he ended up taking hundreds of thousands in contributions from the oil and gas industry. The $476,325 O'Rourke raised from the industry made him the second-biggest recipient of its money all cycle, according to the Center for Responsive Politics.
***
When a sovereign nation tells you to knock it off. Perhaps you should listen and take it to heart.

Argentina's coast guard says it sank a Chinese fishing vessel that was fishing in a restricted area off the South American country's coast.

The Argentine Naval Prefecture chased and eventually sank the Lu Yan Yuan Yu 010 vessel after detecting it illegally fishing within the country's exclusive economic zone, officials said Tuesday.
First, according to a statement from the Argentine coast guard, warning shots were fired. The Chinese vessel, Argentine authorities said, responded by turning off its lights and deliberately trying to crash.
There is also a video at the link.
***

When life hands you lemons make lemonade. When life hands you snow make Ford Mustangs.

Jason Blundell and his two teenage kids, Shelby and Spencer, spent a snowy Saturday in Chadron, Nebraska, recreating their family's 1967 Ford Mustang GTA, according to the Scottsbluff Star-Herald. The Mustang stayed in the garage, of course, but its snow-replica was parked proudly out on the curb.

The "Snow Pony" took five hours to build and blew up from there, attracting admirers from across the world thanks to a family friend who added to the display. Nebraska State Patrol Sgt. Mick Downing, who attends the Blundells' church, filmed himself writing a fake tow notice for the obvious snow-car and posted it on the patrol's social media pages.
The ONT seems to be overly serious tonight, how about another humorous meme?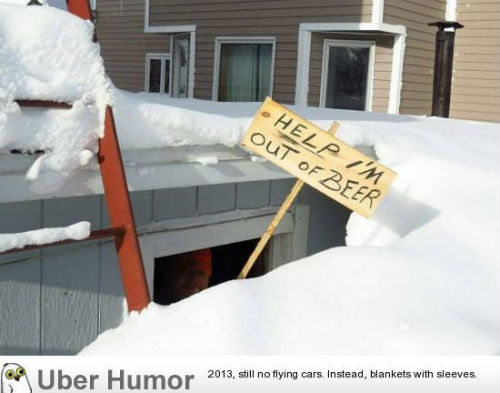 ***

Not now Honey, I have a headache. No, I really have a headache!

A woman suffered a stroke while receiving oral sex from her lover.

The 44-year-old, from west London, was "nearing orgasm " when she passed out in the bedroom.


She was rushed to hospital where doctors found a blood vessel had burst inside her skull.

Medics at West Middlesex University Hospital in Isleworth, west London, said the patient was unconscious for three minutes after first suffering a headache during oral sex.
***
Just in case the national divorce doesn't go well, we might want to see if we could become Hungarians.

In an interview for a book published last week, Hungarian Prime Minister Viktor Orban stressed that Hungary has been a part of Europe for 1,000 years and that its critics in the European Union are upset because Hungary's constitution states that the country has "Christian roots," that it rejects "multiculturalism," that every child has "a right to a mother and a father," and that the country has a right to "defend its borders," especially against the threat of Islam.

I'm Christian, have some European blood in the system, I can put up with winter and I like goulash. The move might not be so bad.
***
The ONT Musical Interlude
On this day 13 Mar 2006
The Sex Pistols refused to attend their own induction into the US Rock and Roll Hall of Fame in Cleveland, Ohio. Blondie, Herb Alpert and Black Sabbath were all inducted but the Pistols posted a handwritten note on their website, calling the institution 'urine in wine', adding 'We're not your monkeys, we're not coming. You're not paying attention'. via thisdayinmusic.com
&&&
American singer, songwriter Neil Sedaka who had the 1959 UK No.3 single 'Oh Carol' plus over 30 US & 14 UK other Top 40 singles including the 1962 US No.1 & UK No.7 single 'Breaking Up Is Hard To Do'. He has written or co-written over 500 songs for himself and others including two songs recorded by The Monkees. His first group The Tokens were a doo-wop-style vocal group best known for their chart-topping 1961 single, 'The Lion Sleeps Tonight'. via thisdayinmusic.com
***

Starting a tab at a watering hole isn't the worst thing in the world. Unless you are a Genius Award Winner.

TEMPE, AZ — A man and woman broke into the "Blasted Barley," a Tempe bar, and drank $89 worth of alcohol.

Tempe police report that on March 4, they responded to an alarm at Blasted Barley near 5th Street and Mill Avenue.

Police say they could see a man inside placing items near the front door. The man, later identified as 23-year-old Joseph Adams, refused to come out of the building and a police dog was sent it to get him out.
***

Once in awhile Social Media is positive. Tonight's Feel Good Story of The Day.

Over the weekend, Billy's dad had the grand opening of a donut shop in Missouri City, Texas. However, when no one showed up, his son Billy (who the donut shop is named after) tweeted that his dad was 'sad.'

Well, the power of the internet took over! The tweet went viral with over 300,000 retweets, and before they knew it the donut shop had customers pouring in!
***

Tonight's ONT has been brought to you by The Folks Who Serve and Protect.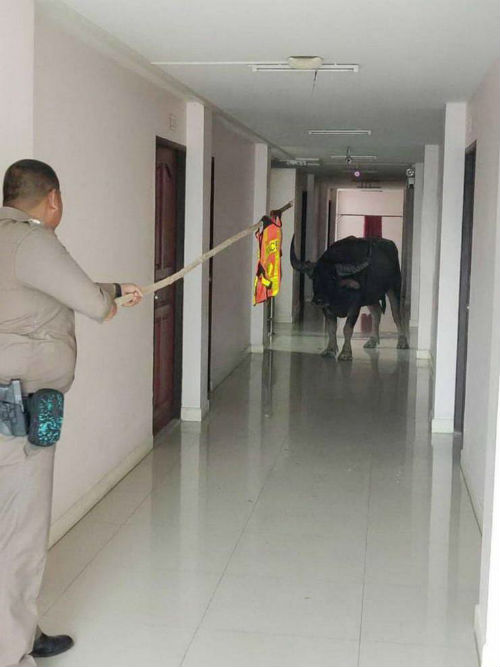 Notice: Posted with permission by the Ace Media Empire and AceCorp, LLC. Drink tokens, ONT tips to petmorons at the gmail thingy dot com.
Shelving Torx screws, Ikea gift certificates and cash to Ace.

Quote II attributed to the JEF

posted by Misanthropic Humanitarian at
09:41 PM
|
Access Comments