« Saturday Evening Movie Thread 03-02-2019 [Hosted By: Moviegique]
|
Main
|
EMT 03/03/19 »
March 02, 2019
Saturday Overnight Open Thread (3/2/19)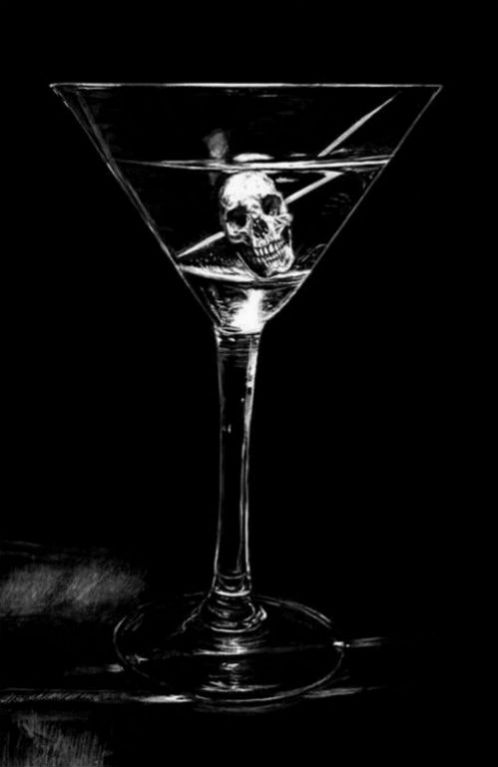 The AoSHQ Martini
***
The Saturday Night Joke
***

We've all heard of Bonnie & Clyde. They were famous for their criminal lifestyle. Robbing banks paid better than writing poetry.

Bonnie s Just Written a poem / the Story of Bonnie & Clyde. So / I will try my hand at Poetry / With her riding by my side.


We donte want to hurt anney one / but we have to Steal to eat. / and if it's a shoot out to / to live that's the way it / will have to bee
***

Are you considering a new set of wheels? Consumer Reports list of reliable and not so reliable autos and trucks.
***
The ONT Musical Interlude
March 2, 1943 - Lou Reed American musician, singer and songwriter Lou Reed from the Velvet Underground. After leaving the band in 1970, Reed released twenty solo studio albums. His second, Transformer (1972), was produced by David Bowie and arranged by Mick Ronson, and brought mainstream recognition. Reed scored the 1973 solo hit 1 'Walk On The Wildside', and the 1997 UK No.1 charity single 'Perfect Day'. Reed died from liver disease on 27th Oct 2013 aged 71. via thisdayinmusic.com
***

The coddling of the Special Snow Flakesmillennials is coming back to bite the real estate market in the ass. Owning your own home is part of the American Dream? No it isn't according to millennials.


Overall, the survey found that around 44 percent of U.S. homeowners regret purchasing a home.

The biggest issue for Millennials appears to be the hidden costs of owning a home, with nearly 20 percent of survey respondents citing unexpected maintenance bills as the primary reason for their ire. That number jumps to 25 percent among Millennials. Another survey by Bankrate last year showed that homeowners spend on average $2,000 every year on home maintenance costs. Luis Rosa, a certified financial planner in Henderson, Nevada says buying a home means you can't call a landlord to come fix any major issues.
***

Our friend and fellow COB, CBD, isn't the only one who enjoys art. The Brush of Life.
It is illogical and thus perhaps a bit unsettling to look at a piece of abstract art and immediately realize that it was painted by a woman. To my sensibilities, those of an old engineer, abstract art is simply paint on canvass, a physical object whose purpose is to evoke an emotional response, to be sure, but since it lacks any identifiable forms, rarely does it lead us to such unequivocal conclusions.
***

Do you live in a sinful state? Check where you stand.
***

The perfect ribeye steak?
***

The Scandinavians are the happiest people in the world. Funny thing ice fishing doesn't even make the Top 10 list.


If you were to envision the world's happiest people, you might imagine an island nation somewhere, where folks sit on a beach slurping juice out of coconuts all day. But more realistically, you might picture a dude in slim-cut slacks, eight months into paternity leave, biking his two young kids to a coffee shop under a cold, slate sky.

That Scandinavian life is famous for its sense of well-being. The UN's World Happiness Report, in fact, now ranks Denmark, Finland, Iceland, Norway, and Sweden at the top of their happiness list. By contrast, the US -- a country accustomed to being the best in the world at everything, except perhaps humility -- is in a period of happiness slippage, having wilted from third place to 19th in 10 short years. The stated reasons for that drop are "declining social support" and "increased corruption." You may not be able to do much about the social contract at large, but if you're trying to get as happy as the Danes or Finns, it might be worth asking: What do they know about happiness that Americans don't?
***

When righting a pardon, always, always use spell-cek. Genius Award Winner.

A warrant has been issued for a man accused of creating and sending a fake letter from the West Virginia Governor's Office, in an attempt to have his past crimes pardoned.

A criminal complaint says James Justice II, 49, of Nitro, forged the governor's signature on a fake letter, saying that he was being pardoned of all probation and felonies.

The complaint says the forged document also had two fake West Virginia seals on it.

The letter is riddled with spelling and grammatical errors.
***

Tonight's ONT has been brought to you by the Agony of Defeat.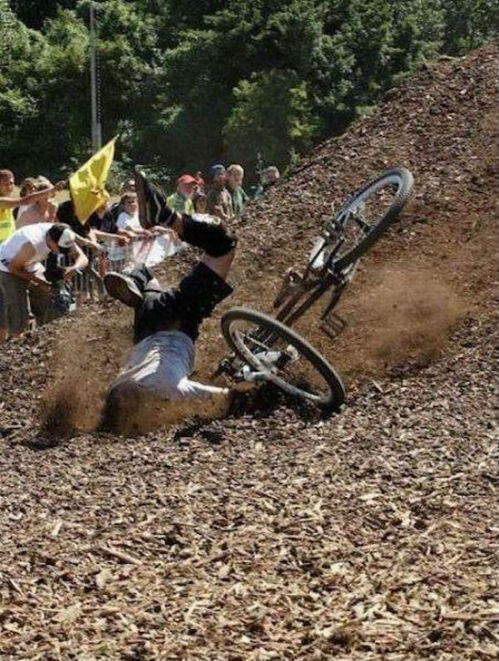 Notice: Posted with permission by the Ace Media Empire and AceCorp, LLC. Where else can you find such a useful thread? Nevermind..........

posted by Misanthropic Humanitarian at
09:56 PM
|
Access Comments