« Cute Rescue Story: "TinCat"
|
Main
|
The Morning Report - 2/27/19 »
February 26, 2019
Tuesday Overnight Open Thread (2/26/19)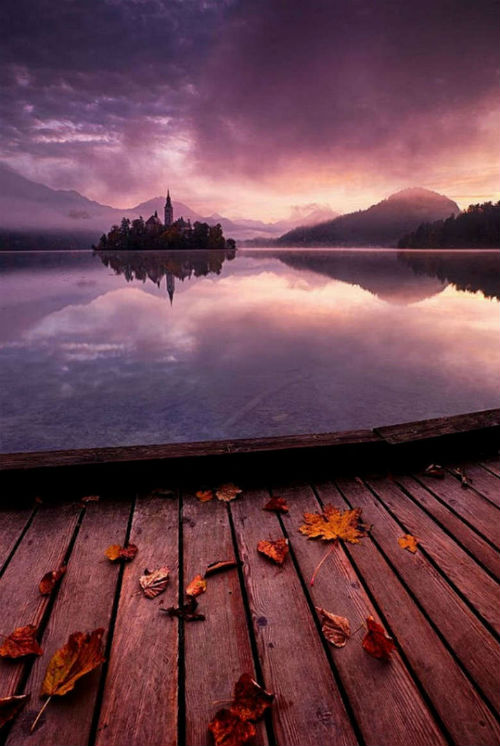 (What A Wonderful World)
***
The Quotes of The Day

Quote I

"This is an idea whose time has come," "We need to get more companies to give it a go. They will be surprised at the improvement in their company, their staff and in their wider community." Andrew Barnes, Perpetual Guardian's founder and chief executive

Quote II

"One of the peculiar sins of the twentieth century which we've developed to a very high level is the sin of credulity. It has been said that when human beings stop believing in God they believe in nothing. The truth is much worse: they believe in anything." Malcolm Muggeridge

Quote III

"Our planet is going to hit disaster if we don't turn this ship around," "And so, it's basically like there's a scientific consensus that the lives of children are going to be very difficult, and it does lead, I think, young people, to have a legitimate question: Is it OK to still have children?" Rep. Alexandria Ocasio Cortez (D-NY)

Quote IV

"Let's serve notice to the Democrats in California that we are back and we are ready to deliver on the Republican comeback," "We're going to take the fight to Democrats. We're going to fight them in the press, at community gatherings ... and we're going to beat them in elections." Jessica Millan Patterson

Quote V

"There's two standards of justice, one for Democrats one for Republicans. The press is all Democrat, all liberal, all progressive, all left – they hate Republicans, they hate Trump. So the suggestion that there's ever going to be civil discourse in this country for the foreseeable future in this country is over. It's not going to be. It's going to be total war. And as I say to my friends, I do two things – I vote and I buy guns." Former federal prosecutor Joe diGenova

Quote VI

"The same congressional Republicans who joined me in blasting Pres. Obama's executive overreach now cry out for a king to usurp legislative powers. If your faithfulness to the Constitution depends on which party controls the White House, then you are not faithful to it." Rep. Justin Amash (R-MI)
***

Are you concerned about your privacy? Do you walk the walk? A new study reveals consumers are more concerned about their privacy in theory and not practice.

Privacy would seem a big thing for consumers, given recent events. Class action lawsuits against tech firms, noise about privacy legislation, and a new demand for privacy related jobs are all signs that keeping information confidential has become important.

So it's not surprising that a privacy survey from IBM's Institute for Business Value that came out Monday would show some big reactions to the topic, as Axios reported. Eighty-one percent of consumers say they've become more concerned about how companies use their data, while 87% think companies should be more heavily regulated on personal data management. Three-quarters of the people felt like they were less likely to trust companies with data and 89% said companies should be clearer about how their products use data.
***

'CEO Of U.S. Gun-Maker Faces Jail In Germany'

A decade after Sig Sauer inked a deal to sell up to $306 million worth of pistols to Colombia's National Police, company CEO Ron Cohen is facing jail time in Germany for making the sale.

German prosecutors accuse Cohen of colluding with Sig Sauer's sister company in Germany to violate that country's export rules. Under German law, companies are prohibited from exporting firearms or other weapons to countries in conflict. That includes Colombia, which is slowly emerging from a half-century of armed conflict.
***

America is the greatest country in the world. Don't believe The ONT? Let's take a look around the world.

Dollar Street is a unique project that takes an intimate look at how people from all over the world lead their daily lives. About 30,000 photos of 264 families from 50 different countries have been taken over the course of this project. Some people manage to survive on just $27 per month, while others earn more than $10,000. This contrast makes us think about life from a variety of unique perspectives and also helps us look at ordinary things differently.

Bright Side is eager to show you 7 families from the Dollar Street project.
It is understandable why millions want to come to our country.
***

Citizen of The Year or Arsonist of The Year? Soon a jury will decide.

When the home of Nikki Joly burned down in 2017, killing five pets, the FBI investigated it as a hate crime.

After all, the transgender man and gay rights activist had received threats after having a banner year in this conservative town.

In the prior six months, he helped open the city's first gay community center, organized the first gay festival and, after 18 years of failed attempts, helped lead a bruising battle for an ordinance that prohibits discrimination against gays.

For his efforts, a local paper named him the Citizen of the Year.
***
Previously I have complained about the anti-Catholic bigotSen. Tammy Baldwin (D-WI) and her torpedoing the nomination of Gordon Giampietro for the U.S. District Court for the Eastern District of Wisconsin.
I also ripped on Sen. Lindsey Graham (R-SC) for allowing Baldwin to get away with religious discrimination. However Graham's position may be changing. The Senate 'Blue Slip' may become a tradition of the past.

WASHINGTON—A venerable Senate tradition known as "blue slips" could become the next casualty of Democrats increasingly frequent imposition of religious litmus tests on federal judicial nominees.
The ONT Musical Interlude

May 7, 1949 the first 45rpm record hits the Billboard charts.
February 26, 1955, Billboard reported that for the first time since their introduction in 1949, 45rpm singles were outselling the old standard 78's. via thisdayinmusic.com
February 26, 1932, Born on this day, Johnny Cash US country singer, songwriter who was considered one of the most influential musicians of the 20th century. Although he is remembered as a country icon, his songs spanned other genres including rock and roll and rockabilly and blues, folk, and gospel. This crossover appeal won Cash the rare honor of induction in the Country Music Hall of Fame, the Rock and Roll Hall of Fame, and the Gospel Music Hall of Fame. During the last stage of his career, Cash covered songs by several late 20th-century rock artists, most notably 'Hurt' by Nine Inch Nails. Cash died of respiratory failure on September 12th 2003, aged 71. via thisdayinmusic.com
***

Moar winter fun from Wisconsin.............

***

When life hands you ice and vodka and you're in Russia, well, run with it...........

***

When the police come a-knockin' don't go a shootin'. Genius Award Winner.

PORT RICHEY, Fla. (FOX 13) - The mayor of Port Richey, Florida has been arrested after deputies say he fired shots at law enforcement officers who were trying to serve a search warrant at his home Thursday.

Pasco County Sheriff Chris Nocco compared the alleged crimes of the 68-year-old mayor, Dale Glen Massad, with those of shamed former D.C. mayor Marion Barry.

Now, county and state officials are investigating the shooting as well as a possible illegal medical practice Massad was allegedly running from his Port Richey home.
***

Kindness is Tonight's Feel Good Story of The Day.
Cop Leaves $100 Tip And Heartfelt Note For Pregnant Waitress
February 20, 2019

A New Jersey police officer left a $100 tip on an $8.75 check for a young waitress who's expecting her first child
***

Tonight's ONT has been brought to you by Non-Olympic Sports.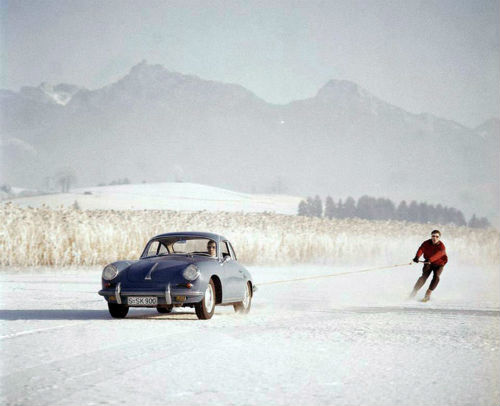 Notice: Posted with permission by the Ace Media Empire and AceCorp, LLC. This facility uses nuts, dairy, wheat and alcohol.

posted by Misanthropic Humanitarian at
10:01 PM
|
Access Comments