« The Guardian: "Jussie Smollett's story shows how intolerant of 'victims' we really are"
|
Main
|
The Morning Report - 2/26/19 »
February 25, 2019
Monday Overnight Open Thread (2/25/19)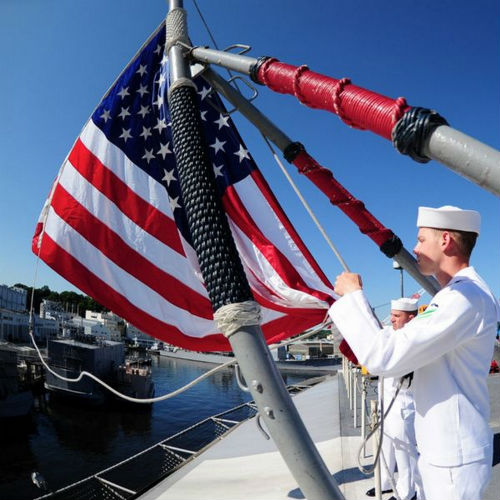 ***
The Quotes of The Day

Quote I

Culture wars are moral wars. It is about imposing your morality on the other side, no matter what it takes. It's why radicals have had no qualms about using violence against their perceived enemies. It's why Antifa exists. They're not trying to prove their case or win arguments. They are about clubbing the doubters into submission. From the perspective of the Left, this Smollett affair was a big win. They reinforced an important point They control the morality and they will impose it on society.The Z Man

Quote II

"Trump's unrelenting assaults on the media and intelligence community, augmented by his baseless insistence on widespread voter fraud, have laid the groundwork for him to contest the election results in worrisome ways by undermining two institutions Americans would count on to validate those results." Joshua Geltzer

Quote III


What is this postmodern plague consuming our nation? Toxic imbecility. Thaddeus G. McCotter

Quote IV

…Organizing Amazon, or Whole Foods workers, or any company for that matter, is better pursued by allowing them to locate here and then making an effort to unionize the workers, rather than making unionization a bar to entrance. If New York only allows unionized companies to enter, our economy is unsustainable, and if one union becomes the enemy of other unions, the entire union movement – already in decline – is undermined and damaged. Robert Mujica, New York State's Budget Director
***

Toxic masculinity dressed as an author.

You know how sometimes you'll be reading a book by a male author and there'll be something written about women, about our bodies or our behavior, that's so off that it's honest to God hilarious? Oh, it's frustrating for sure that men don't take the time or make the effort to write women in a believable way, but sometimes they're just so off, especially when it comes to sex or any mention of our boobage, that all you can do is laugh.
***

Many a 7oz Blatz Light Cream Ales or Special Exports were drank at establishments like these.

The feeling of nostalgia is strong for those of us who remember the heyday of the drive-in theater in the US. It was the place to be for young men and women from the late 1950s all the way through the 1970s. At mid-century they were teenage hubs; a perfect place to make out on a date and watch a crummy sci-fi monster movie. In the 1970s drive-ins were known for playing the sleaziest flicks imaginable at midnight, and being a place to smoke weed and get laid. Sure, drive-ins are still around; however, they've definitely cleaned up their act and thereby lost a lot of their mojo.
***

Do you think this young man will need counseling? Parents sue Planned Parenthood for child support after failed abortion. H/T ibguy

An Idaho couple claims Planned Parenthood "deceived" them after a failed abortion -- and is asking the agency to cough up the unforeseen cost of raising "an additional unplanned child."

Biana Coons, who was six weeks pregnant with her son, traveled 700 miles with her partner, Cristobal Ruiz, to a Planned Parenthood in Albuquerque, New Mexico in February 2016 to avoid the mandatory waiting period in her home state.
***

First it was the buggy whip factory worker, now it's the PepsiCo employee.

By PepsiCo's own estimates, the company's layoffs are expected to be a multimillion-dollar project in 2019.

Last Friday, PepsiCo announced in a filing with the Securities and Exchange Commission (SEC) that it is expected to incur $2.5 billion in pretax restructuring costs through 2023, with 70% of charges linked to severance and other employee costs. The company is also planning to close factories, with an additional 15% tied to plant closures and "related actions."
***
The paintings of Georgia O'Keeffe and others are in danger. Paint disease with pin sized blisters are striking oil based paintings.

This "paint disease" isn't limited to O'Keeffe's oeuvre. Conservators have found similar deterioration in oil-based masterpieces across all time periods, including works by Rembrandt. Chemists concluded that the blisters are actually metal carboxylate soaps, the result of a chemical reaction between metal ions in the lead and zinc pigments and fatty acids in the binding medium used in the paint. The soaps start to clump together to form the blisters and migrate through the paint film. "They can form exudates on the surface, which obscure the painting itself, creating an insoluble film, or an effect of transparency, so you can look through those layers, which was not the intention of the artist," said Marc Walton of Northwestern University, who co-led the study.

Leave it to Warren Zevon to include the painter in one of his songs.
***
I think we can all agree that President Trump isn't a saint. But......Somethings just don't add up here. 'Trump campaign aide Alva Johnson files lawsuit claiming he forcibly kissed her'

After the alleged kiss, Johnson said she felt humiliated but continued working for Trump. After the "Access Hollywood" tape was released she stopped going into the office and quit three weeks before the election.

"She is having nightmares because of what happened," Johnson's therapist Lisheyna Hurvitz wrote on Oct. 27, 2016, according to notes provided to the Post.

Despite the alleged incident, Johnson twice applied for jobs in the Trump administration and attended one of the president's inaugural balls. She did not get a job in the administration, but said that had no effect on her decision to sue.
***

The newest campaign ad for Presidential hopeful Sen. Amy Klobuchar (D-MN)
***

Charles Barkley has a sense of humor.

"America, let me just tell you something," Barkley said. "Do not commit crimes with checks. If you're gonna break the law, do not write a check. Get cash, man. I never use the ATM. Now, I heard you can only get $200. Gonna make a lot of stops at the ATM. Do not write checks when you commit illegal activity."
***
The ONT Musical Interlude
February 25, 1943, Born on this day, George Harrison guitarist and vocalist with The Beatles The all-time bestselling album in the UK is The Beatles' 'Sgt Pepper's Lonely Hearts Club Band', with over 4.5 million copies sold. Harrison wrote the 1969 US No.1 & UK No.4 Beatles single 'Something'. As a solo artist he had the 1971 US No.1 album 'All Things Must Pass' and the 1970 worldwide No.1 single 'My Sweet Lord'. He was also a member of the Traveling Wilburys with Tom Petty and Bob Dylan. Harrison died of cancer on November 29th 2001.via thisdayinmusic.com
February 25, 1956, Elvis Presley had his first national hit when 'I Forgot To Remember To Forget' went to No.1 on the Billboard Country & Western chart. via thisdayinmusic.com
***

Perhaps it was a cry for help or just to brag he was a Genius Award Winner.

Police in Van Buren, Arkansas are still scratching their heads over one of the most unusual arrests they said they have made in years.

On Thursday night, police received a call from an 18-year-old reporting underage drinking in his home – by him.
***
They say crime doesn't pay. Tonight it does. Tonight's Feel Good Story of The Day.

Shadow Lantry, the mother of the child, said her husband strapped their daughter into the car seat and tossed the keys in the front seat. When he closed the back door, he realized the doors were locked.

A group of inmates, along with deputies from the Pasco County Sheriff's Office, were repairing a median nearby when they rushed to help.
***

Tonight's ONT has been brought to you by Acceptance.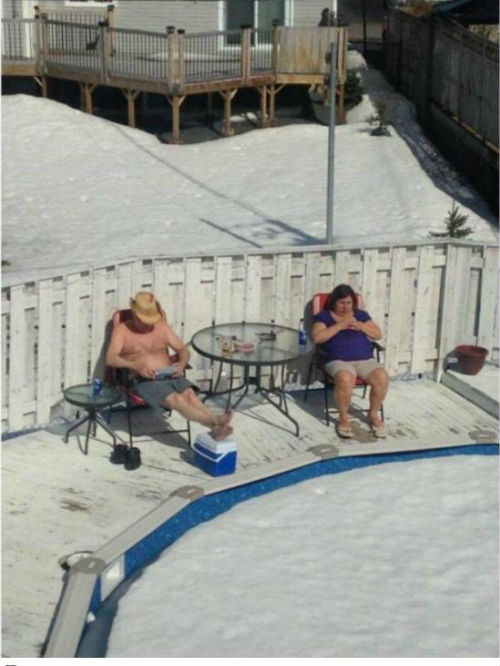 (H/T uberhumor.com)
Notice: Posted with permission by the Ace Media Empire and AceCorp, LLC. We are happy to inform you this is the first Monday of the week.
***
Weekly commenter stats for week of 2-24-2019
Top 10 commenters:
1 [528 comments] 'garrett' [74.15 posts/day]
2 [421 comments] 'Miklos, just Miklos'
3 [413 comments] 'TheJamesMadison, Read Some Movie Thoughts'
4 [409 comments] 'Tom Servo'
5 [407 comments] 'Sponge'
6 [359 comments] 'Can't resist temptation '
7 [349 comments] 'Commissar Hrothgar'
8 [342 comments] 'Insomniac'
9 [338 comments] 'Anon a mouse'
10 [332 comments] 'Vic'
Top 10 sockpuppeteers:
1 [405 names] 'Miklos, just Miklos' [56.88 unique names/day]
2 [89 names] 'Krebs v Carnot: Epic Battle of the Cycling Stars (TM)'
3 [65 names] 'Duncanthrax'
4 [50 names] 'Cuthbert the Witless'
5 [38 names] 'REDACTED'
6 [37 names] 'Meade Lux Lewis'
7 [32 names] 'Jukin the Deplorable and Profoundly Unserious'
8 [30 names] 'Ana Bizarro'
9 [29 names] 'Dipshit Brigade'
10 [28 names] 'Hands'


posted by Misanthropic Humanitarian at
10:01 PM
|
Access Comments