« Tuesday Overnight Open Thread (2/19/19)
|
Main
|
Mid-Morning Open Thread »
February 20, 2019
The Morning Report - 2/20/19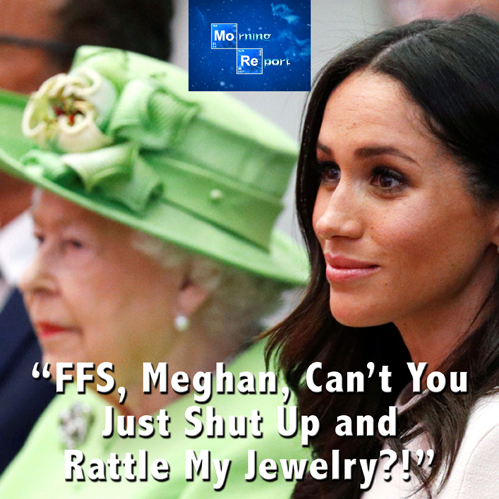 Good morning kids. Wednesday is here and before we get to the usual chazarei, did you know that there was a massive terror bombing in India late last week? I sure as hell didn't. 40 Indian police reservists were killed in a car bombing last Thursday in the perpetually troubled region of Kashmir, the bloodiest attack there in decades, evidently. The Indian government is not accepting what it calls a "lame excuse" from Pakistan and this could start the sabers rattling in the subcontinent. Stay tuned.
Back over here in the gradually dissolving United States, the latest in the Jussie Smollett hate-crime hoax is that his Nigerian confederates are claiming he fabricated and mailed the hate letter to himself a week before the attack. Shocking, I know. Some good philosophical essays on what this all portends politically and culturally so do have a go. And as was covered here yesterday evening, it's rather satisfying that the National Laughingstock, aka Washington Post was hit with a $250 million libel suit from MAGA-hat Covington teen Nick Sandmann. That paper was equally complicit in pimping the Smollett lie as well. Go long on computer coding schools.
In Border Wall and Amnesty news, upwards of 500,000 illegal aliens are expected to invade us this year, Irish Beta O'Rourke flip-flops and says that maybe a wall is needed here and there, ranchers along the border are terrorized into silence when it comes to drug trafficking on their land, one of Nancy Palsi's spark-of-humanity ninos is accused of raping a Kentucky teenager and the case for the border wall as well as the emergency declaration and why the wall alone is not going to solve this crisis. Effectively enforcing the laws on the books, ramping up apprehension and repatriation and cutting off access to our welfare state is the solution. Sadly, that's a non-starter given who and what constitutes our politicians, Trump and others notwithstanding.
We spoke of "Bro-Fo" Omar and Rancida T-Labia's Joo-Hate and I'm sure there won't be a lull in that for the next two years either, but those two frauds are going to be speaking at a fundraiser for CAIR, the Hamas-linked front group. Elsewhere, Meredith Watson, the accuser of Virginia Lt. Governor Justin "Poonman" Fairax says she is willing to testify in the open and Colorado's secretary of state is all about transparency... except when it comes to revealing her e-mails about her support of the national popular vote.
On the Civil War 2.0 front, a 7-year-old boy gets slimed as "Little Hitler" for daring to raise money for the Border Wall and a group of thugs goes on a rampage at a Border Patrol museum and memorial in El Paso. [COMMENT SELF-REDACTED]
To politics we go where despite everything Gallup has Trump at 44% approval with a jump of 7 points, another poll shows One-Time-Proud American Obama-wifey and Joey Bidet the top 2020 Dem contenders, the President pulls $1 billion from California and Gavin Nuisance cries like a titty-baby, Tu-Ca rhetorically slaps around an identity politics pimp, Kamala-Toe Harris' father is not exactly thrilled about what she had to say about her Jamaican heritage, mon, Bernie Sanders shoves his farshimmelt corpse into the Dem Klown-Kar, two essays on the dead and moldering Republican Party and the salutary effect of President Trump, and for comic relief, Kirsten Jello-Brain gets totally blown off at an Iowa diner.
Abortion: SCOTUS slaps down an attempt to intimidate the church and a pro-life group will show an ultrasound on the big billboard at Times Square.
First Amendment and Fake News Fakery: More on Lara Logan's fleeing the Agitprop Media cult, David Horowitz on the attempts to silence him vis a vis the Kavanaugh persecution and Smollet Hoax and schaden-boner over Bezos flopping in NYC. Meh, he flopped and New York flopped.
To the Mueller Inquisition and Deep State coup, where Judicial Watch is slapping the DoJ/FBI with a lawsuit to get the records about the coverup of their crimes, and with Rosenpenis gone next month and Barr in, will there be any sort of real investigation into the aforementioned as well as the Clinton/Obama crimes that led to it all? I doubt it.
Foreign Desk: Along with the tensions in Kashmir, Caroline Glick is high on the recent Warsaw Middle East security conference, Yellow Vest protests are still going on despite the media blackout, Jewish cemeteries in France still being desecrated by swastikas, and commie intimidation ramps up ahead of a Cuban vote to reform their constitution. Let's send Carter and Bader-Meinhoff's corpse to monitor it.
Speaking of the religion of peace, the Alabama woman who joined ISIS and slimed America on Twitter wants to come home, a related piece on Euro-thugs who went to fly the black flag and want to now return, and the mother of the knife-wielding Palestinian who was just turning his life around fills us in on some of Mohammed's favorite activities. Feh.
Domestically, we mentioned the death of California's high speed rail-fail, the Never-Trumper Koch Bros. crony who did all he could to sabotage the President's immigration agenda is now being rehired by VP Pence (what the fuck?!), Salena Zito and Molly McCaughey with their takes on the Amazon/NYC debacle, lamenting GOP judicial picks as Roberts and Kavanaugh screw us over on a death penalty case, Wyoming retains its death penalty, and the back and forth of conservatives vis a vis medical marijuana.
Education: Megan Markle is a fucking idiot but at least she's on the other side of the pond, and Daniel Greenfield with an important story about a battle in Arizona to try and thwart classroom indoctrination. If you go to FrontpageMag-dot-com, (which you all should bookmark) there is a similar story about this happening in Maine and I'm sure all over the country. This is the place where you can engage and fight most effectively.
Red-Greens: EPA is pulling out of talks to negotiate the Obama fuel standards with California. Why the government is negotiating with California over this, or anything really, is beyond me. Funny how they turn to the 9th and 10th amendment and "states rights" to shield them after doing all they can for decades to destroy the Constitution for the rest of us. Screw.
Hither and Yon: Suddenly, a John Wayne Playboy interview from 1971 makes Leftists go nutsy-fagin and finally, more Groucho, less Karl. You bet your life.
NOTE: The opinions expressed in some links may or may not reflect my own. I include them because of their relevance to the discussion of a particular issue. Anyway, links from around the world, across the nation and up your street. Have a better one and remain blessed.
BORDER WALL, MIGRANT INVASION, AMNESTY, IMMIGRATION, BORDER SECURITY

posted by at
07:37 AM
|
Access Comments