« Lin Wood Files $250 Million Lawsuit Against the Washington Post for Defaming Innocent Child Nick Sandman
|
Main
|
The Morning Report - 2/20/19 »
February 19, 2019
Tuesday Overnight Open Thread (2/19/19)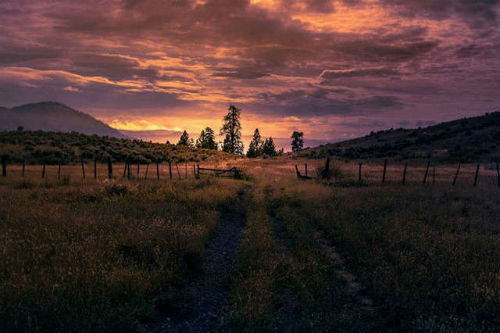 ***
The Quotes of The Day

Quote I

"I have waited, hoping they would right the ship. But they have not. In opposition to our Unity Principles, they have allowed anti-Semitism, anti-LBGTQIA sentiment and hateful, racist rhetoric to become a part of the platform by their refusal to separate themselves from groups that espouse these racist, hateful beliefs," Teresa Shook

Quote II

"I am disappointed. It used to be if you wanted to change something, you worked with the contract to change it," she continued. "They just said, 'We don't want it,' and they are demonstrating against it and it's jobs. It's jobs. I've never seen anything like this." Rep. Carolyn Maloney (D., N.Y.)

Quote III

They spread fake news, and now they're making a bunch of excuses for spreading fake news. Then they wonder why people don't trust them.

The only alternative would be to admit they believed a ridiculous story because they wanted to believe it, and to apologize to the people they smeared by associating them with a hate crime that never actually happened. Jim Treacher
***

Victor Davis Hanson, always a good read, today a great read. The Autopsy Of A Dead Coup

No palace coup can take place without the perception of popular anger at a president.

The deep state is by nature cowardly. It does not move unless it feels it can disguise its subterranean efforts or that, if revealed, those efforts will be seen as popular and necessary—as expressed in tell-all book titles such as fired FBI Directors James Comey's Higher Loyalty or in disgraced Deputy FBI Director Andrew McCabe's psychodramatic The Threat.

In candidate and President Trump's case that prepping of the battlefield translated into a coordinated effort among the media, political progressives and celebrities to so demonize Trump that his imminent removal likely would appear a relief to the people. Anything was justified that led to that end.
***

Let's take a look at what's happening in Wisconsin..........

***

Goldman Sachs: "Is curing patients a sustainable business model?" analysts ask in an April 10 report entitled "The Genome Revolution."
"The potential to deliver 'one shot cures' is one of the most attractive aspects of gene therapy, genetically-engineered cell therapy and gene editing. However, such treatments offer a very different outlook with regard to recurring revenue versus chronic therapies," analyst Salveen Richter wrote in the note to clients Tuesday. "While this proposition carries tremendous value for patients and society, it could represent a challenge for genome medicine developers looking for sustained cash flow."
***

Social Justice Warrior raises hell with former employer.

Camila worked for Ristretto Roasters, my husband Din's coffee roasting company in Portland, Oregon, for five years. She received regular promotions and by 2016 was earning a mid-five figure salary. In October of last year, Camila resigned. The end.

Or, the end until last month, when she sent an email to more than two dozen former and current Ristretto Roasters employees, alerting them to the YouTube series, #MeNeither Show, that fellow journalist Leah McSweeney and I launched in December 2018. In three half-hour episodes, we had discussed, among other topics, celebrities who have exploited the #MeToo movement, and the difference between sexual predators and those swept-up in the excesses of the current moment. The show's "about" page reads, "#MeNeither is an almost-weekly conversation about the cultural issues of the day, and an attempt to create a space where people can find ways to think out loud through uncomfortable topics."
***

No statue is safe. Karl Marx: Monument vandalised for second time in two weeks

Karl Marx's memorial in north London has been vandalised for the second time in two weeks.

The words "Doctrine of Hate" and "Architect of Genocide" are scrawled in red on the Grade I-listed grave in Highgate Cemetery.

This latest incident follows a "deliberate and sustained" hammer attack on 4 February that left the memorial badly damaged.

There have been no arrests in connection with either attack.

Friends of Highgate Cemetery Trust said the German philosopher's memorial would "never be the same again" following the previous attack
***

Keeping the ultimate secret from your children. Is it the right thing to do?

My Wife Was Dying, and We Didn't Tell Our Children

The choice was unusual, but loving: We wanted them to live without the shadow of their mother's mortality hanging over them.

We decided not to tell the kids. Marla knew that once our three daughters understood that their mother had been given 1,000 days to live, they'd start counting.

They would not be able to enjoy school, friends, their teams, or birthday parties. They'd be watching too closely—how she looked, moved, acted, ate, or didn't. Marla wanted her daughters to stay children: unburdened, confident that tomorrow would look like yesterday.
***
The ONT Musical Interlude sponsored by Hugo The Chavez


Request #1


Request #2


Last but not least Request #3

***

Don't you just hate nosy neighbors? Police visit young entrepreneur.

As the Free Thought Project reported last year, 2018 was the year of the snitches as neighbors turned in fellow neighbors to authorities for selling water, lemonade, or for simply being black at your own apartment complex pool. This see something say something society is the wet dream of the authoritarian and as a recent case of a boy selling hot chocolate in Pennsylvania illustrates, it is showing no signs of slowing.

One would think that in the ostensible land of the free, a little boy selling hot chocolate to willing customers to warm them up on a winter's day would never be an issue over which people would call the police. However, one would be wrong.

Andrew Donaldson, of Castle Shannon, received a hefty dose of the see something say something state earlier this month when his hot chocolate sales landed him in the cross hairs of police state dependent neighbors.
***

The ONT suggests that you don't do this at home. Slo-Mo Nailgun
***

Naked, belligerent and Genius Award Winner.

-Cops today arrested a "naked and belligerent" Florida Woman for allegedly attacking her fiancée after he declined to have sex with her, according to a police report.

Officers responding early this morning to a disturbance call at a Vero Beach apartment building encountered Samantha Jewel Hernandez, 21, sans clothes and in an ornery mood. Hernandez (pictured at right) denied doing anything to her fiancée, "but was too intoxicated" to provide further information.
***

Helping the elderly. Tonight's Feel Good Story of The Day H/T ibguy
***
Tonight's ONT has been brought to you by Directions.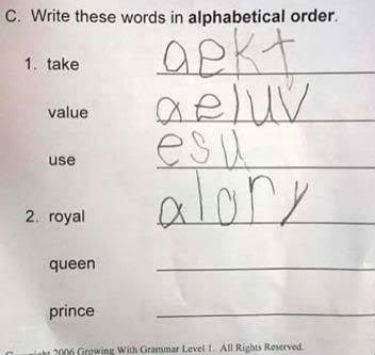 Notice: Posted with permission by the Ace Media Empire and it's favorite step-child AceCorp, LLC. Something about habit forming. Something about assless chaps. Yadda, yadda, yadda.......

posted by Misanthropic Humanitarian at
10:00 PM
|
Access Comments