« Update on Justice4Jussie
|
Main
|
The Morning Report - 2/21/19 »
February 20, 2019
Wednesday Overnight Open Thread (2/20/19)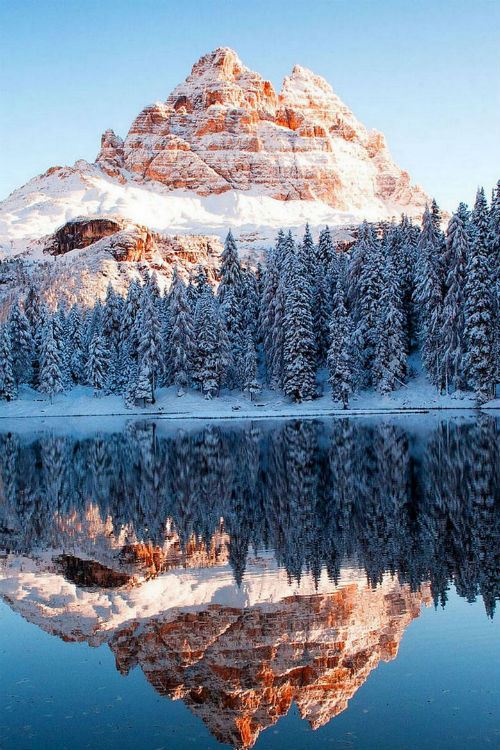 (Quite the beach.)
***
The Quotes of The Day

Quote I

"We need to kick luxury real estate lobbyists to the curb and defend working people's way of life. Skyrocketing cost of living is a national crisis that CAN be addressed. It's not just an NYC issue - it's happening in every US metro area." Rep. Alexandria Occasional Cortex (D-Mars)

Quote II

"In terms of policy, I don't have a lot of problems with what he's doing. He's a bit of a brat, I guess you could say. And that is astounding for people especially for people who come from the more liberal side of politics. They're used to being the brats." Kelsey Grammer

Quote III

"I think Bernie did an incredible service for this country in his campaign in 2016, and it fundamentally changed the debate. I think we're in a new situation here. There's obviously a different dynamic, and I think everyone should assess the current situation we're in.

"I do not rule out any particular path for myself," Mayor Warren Wilhelm Jr. Bill De Blasio

Quote IV

The demand for racism has far outpaced the supply, so radicals like Smollett now use homemade alternatives. Taylor Day

Quote V

"If the U.S. armed forces made such short work of a hardened goon like Saddam Hussein, imagine what they could do to the soft and sybaritic Saudi royal family," Max Boot
***

Mercedes AA Class
***

Fake stories can be propelled by fake surveys. The NRA calls out the Giffords Law Center.

Where it becomes a real problem is when those numbers used are false or misleading, and the National Rifle Association is calling out Giffords for using those kinds of numbers [emphasis NRA]:

In a 2/14/19 article by Julia Manchester posted on The Hill.com, the reporter says that "The Giffords Law Center, a gun control advocacy group, found in a poll one month after the Parkland shooting last year that 69 percent of National Rifle Association members expressed support" for gun control.
***
You and I deal with people frequently that we don't care for. Yet we don't become unhinged and become complete assholes. Store employee becomes unglued at teenage customer.

After all the controversy, children are still being berated by grown adults for wearing President Donald Trump's "Make America Great Again" hats.

The latest incident making the rounds occurred recently at a Vans store in Overland Park, Kansas, according to a video posted online by Ryan Fournier, the National Chairman for Students for Trump.

"Trump Derangement Syndrome is real," Fournier tweeted. "A Vans store employee at Oak Park Mall, Kansas told a 14-year-old "f*ck you" for wearing a MAGA hat. Let's get him fired."
Just a guess. This little prick never faced any consequences for his crappy behavior early in life.
***

Did you ever wonder why your car made a weird noise when just one window is open? It's That Damned Helmholtz Resonance! H/T Hank Curmudgeon


It can be as loud as standing alongside a Boeing 767 at takeoff. And it's about as irritating as having someone thumping on a bass drum in the back seat. Whether you call it wind throb or buffeting or just plain annoying, it happens when someone in the car opens a single window at speed and it stops when a second window rolls down.

The phenomenon that produces this noise is the Helmholtz Resonance, the same principle that makes a bottle hum when you blow over its open top. It's the interaction of the gas in a container with a single orifice and the other gases that are, um, passing over that orifice. In this case, the container is the car. The interaction between the two masses of air produces vortexes that compress and decompress the air, producing the throbbing effect. Hermann von Helmholtz, the German physician and physicist who described this interaction, died in 1894 and was thus unavailable for comment.
***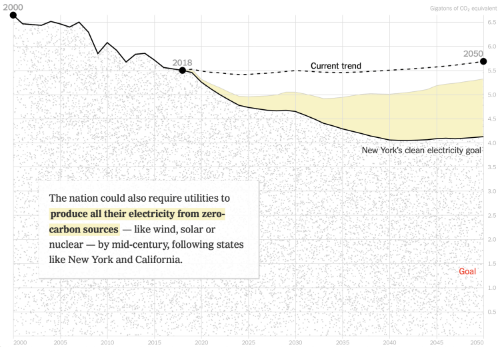 Fake News?
You decide.
The United States is doing pretty poorly in reducing emissions. For The New York Times, Brad Plumer and Blacki Migloiozzi, show the current status and what could happen if the U.S. adopted more drastic plans already in place around the world.
***

Wired for negativity? No shit.

Maybe you forgot to turn your slow cooker on before heading out on your hike, you had to endure a traffic jam that made you 20 minutes late to work, or a colleague made a passive aggressive comment in a meeting. Suddenly every minuscule inconvenience, from misspelled names on lattes to missing the elevator door, seems like a plot to incite your inner fury.

When one small event throws a wedge into our day it can sometimes send us down a slippery, hours-long slope of exasperated huffs and cranky faces. But why is it so hard to shake the frustration or anger?
***

Is internet dating killing the workplace romance?

In the 1940s, most people in a relationship in the US reported meeting their partner in one of three ways: through family, friends, or school.

But starting in the 1970s, as the share of women in the workforce rose, so did the ratio of couples who started out as coworkers. From the late 1970s to the early 1990s, nearly one in five US couples reported having met in the workplace.

I met the fabulous Mrs. Mis. Hum. on the job. If we met today I would be to frightened by the harassment rules/laws that are in effect in the work place.
***

Shoe0nHead of course NSFW
***

Rib eye steaks should come from a farm or a ranch and not a Lab.

A FUTURE IN which your hamburger is grown from animal cells in a lab is rapidly approaching. The idea is that by culturing meat in a vat, you not only cut down on animal slaughter but greatly reduce emissions, on account of cattle taking a lot of energy to raise and butcher and ship. That's not to mention their digestive systems venting a significant amount of the greenhouse gas methane into the atmosphere.

That's the idea, anyway. The problem is that there's very little data to back up the assumption that in vitro or cultured meat, as it's also known, would be better for the environment than cattle. Scientists know the impact of that cattle; in the US, animal agriculture is responsible for around 4 percent of greenhouse gas emissions. But we hit a snag with quantifying the impact of wide-scale production of in vitro meat, because it, um, doesn't exist yet.
***

As long as our country has these type of people we have a chance. A young man with solid values. H/T Bitter Clinger

AUSTIN, Texas (KXAN) – A 7-year-old boy is going viral in a community northwest of Austin after he set up a hot chocolate stand to raise money for President Donald Trump's border wall.

Jennifer Stevens says it all began when her son, Benton, watched Trump's State of the Union Address on Feb. 5.

"He wanted to know about the wall so we explained what it was about and he (Benton) was like 'I want to raise money for the wall,'" she said.
***
The ONT Musical Interlude

Uncle Meat

February 20, 1980, AC/DC singer Bon Scott was pronounced dead on arrival at a London hospital after a heavy night's drinking. Scott was found in the passenger seat of a friend's parked car. The official coroner's report stated that he had "drunk himself to death", after suffocating on his own vomit. via thisdayinmusic.com
February 20, 1950, Born on this day, Walter Becker, bass, guitar, vocals, songwriter with American group Steely Dan who had the 1973 US No.11 single 'Reeling In The Years' and nine other US Top 30 hits. Steely Dan's 'Two Against Nature' won a Grammy in 2001 for Album of the year. Becker has produced records for Rickie Lee Jones, China Crisis and Michael Franks. Becker died on 3 September 2017 aged 67.via thisdayinmusic.com
***

I enjoy f*cking with Mother Earth everyday.

Streaming is the most popular way people listen to music, but old formats like cassettes and vinyl have both seen an increase in sales in recent years. In fact, vinyl has seen a remarkable sales increase of 1,427% since 2007, selling around around four million LPs in 2018 in the UK alone. Since the popularity of vinyl shows no signs of stopping soon, this means that more non-recyclable discs will be manufactured – which could have a negative impact on the environment.
***
From the Drudge Report to The New York Times, sex robots are rapidly becoming a part of the national conversation about the future of sex and relationships. Behind the headlines, a number of companies are currently developing robots designed to provide humans with companionship and sexual pleasure – with a few already on the market.

Unlike sex toys and dolls, which are typically sold in off-the-radar shops and hidden in closets, sexbots may become mainstream. A 2017 survey suggested almost half of Americans think that having sex with robots will become a common practice within 50 years.
***

Hey, I thought Orange Man was going to put all the gheys into concentration camps. 'Trump administration launches global effort to end criminalization of homosexuality.
The administration is responding in part to a reported hanging of a young gay man in Iran, Trump's top geopolitical foe.'

The Trump administration is launching a global campaign to end the criminalization of homosexuality in dozens of nations where it's still illegal to be gay, U.S. officials tell NBC News, a bid aimed in part at denouncing Iran over its human rights record.

U.S. Ambassador to Germany Richard Grenell, the highest-profile openly gay person in the Trump administration, is leading the effort, which kicks off Tuesday evening in Berlin. The U.S. embassy is flying in LGBT activists from across Europe for a strategy dinner to plan to push for decriminalization in places that still outlaw homosexuality — mostly concentrated in the Middle East, Africa and the Caribbean.

"It is concerning that, in the 21st century, some 70 countries continue to have laws that criminalize LGBTI status or conduct," said a U.S. official involved in organizing the event.
***

Oh Lucy Alexandria, you have some 'splaining to do. Once again, do as I say not as I do.

Writer/reporter Luke Thompson divulged last week that Rep. Alexander Ocasio-Cortez, D-NY, set up her boyfriend, Riley Roberts, with an official house.gov email address, noting that he was "drawing a salary on the taxpayer's dime."

The self-avowed democratic socialistic was quick to dispute that notion, responding to say Roberts was set with the email account to access her Google calendar, which may not be entirely within House rules, given that they don't appear to be married — the haste in which Ocasio-Cortez responded verified the accuracy of the boyfriend having a government email address.
***
"Manifestly under the influence of alcohol to the point (police) felt she was a danger to herself or others," So of course she is our Genius Award Winner.

Kilee Nicole Cunningham, of the 100 block of Indian Spring Drive in Hamilton Township, was reimbursed for the money lost in the machine but punched the glass on the game, police said. She was told to leave Blue Mountain Lanes in the 400 block of East Morrestown Road, but instead requested more alcohol, police said. When she was refused, she threw a cup of water in the face of an employee before heading out, police said.

An officer caught up to Cunningham and a man walking north of East Moorestown Road near Route 33, police said. When asking for identification, the officer noticed both smelled of alcohol, police said. Cunningham refused the request and after yelling obscenities, slurring her words and losing her balance, the officer determined she was "manifestly under the influence of alcohol to the point (police) felt she was a danger to herself or others," police said.
***

Tonight's Feel Good Story of The Day.
***

Tonight's ONT has been brought to you by Banking Relationships.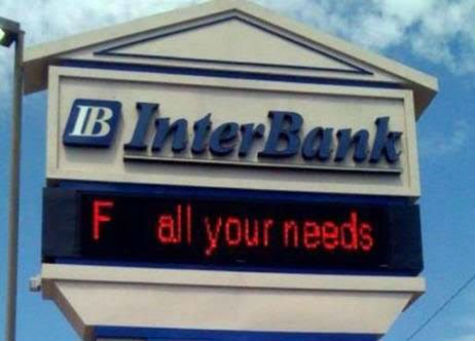 Notice: Posted with permission by the Ace Media Empire AceCorp, LLC. The Ace Media Empire took the night off.

Our #LearnToCode fellow was out on holiday
The Wall of Fame This Past Week's Top Commenters

Top 10 commenters:
> 1 [565 comments] 'garrett' [79.35 posts/day]
> 2 [505 comments] 'Jane D'oh'
> 3 [484 comments] 'Deplorable Jay Guevara'
> 4 [403 comments] 'Mark Andrew Edwards, buy ammo'
> 5 [390 comments] 'hogmartin'
> 6 [381 comments] 'Christopher R Taylor'
> 7 [368 comments] 'Tom Servo'
> 8 [367 comments] 'Skip'
> 9 [348 comments] 'Anon a mouse'
> 10 [346 comments] 'Vic'
Top 10 sockpuppeteers:
> 1 [251 names] 'Notorious RBG' [35.25 unique names/day]
> 2 [83 names] 'Duncanthrax'
> 3 [58 names] 'Krebs v Carnot: Epic Battle of the Cycling Stars (TM)'
> 4 [48 names] 'Meade Lux Lewis'
> 5 [41 names] 'LeftCoast Dawg'
> 6 [31 names] 'Adirondack Patriot'
> 7 [30 names] 'Hands'
> 8 [30 names] 'Little Donkey-Chompers Lupe'
> 9 [29 names] 'Jukin the Deplorable and Profoundly Unserious'
> 10 [28 names] 'Soylent Green New Deal'

Thanks Duke!

posted by Misanthropic Humanitarian at
10:00 PM
|
Access Comments