« Gun Thread: Carbine Madness! [Weasel]
|
Main
|
The Morning Report - 2/18/19 »
February 17, 2019
Sunday Overnight Open Thread (2/17/19)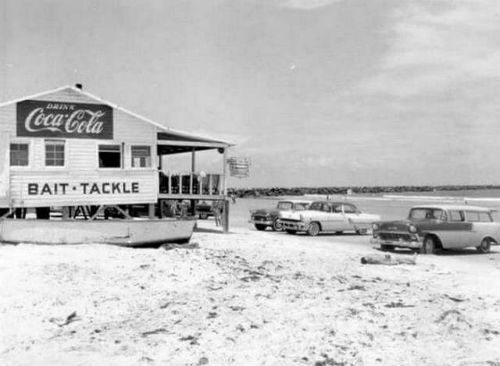 ***
The Quotes of The Day

Quote IA
The bureaucracy is expanding to meet the needs of the expanding bureaucracy. Oscar Wilde
Quote IB

No government ever voluntarily reduces itself in size. Government programs, once launched, never disappear. Actually, a government bureau is the nearest thing to eternal life we'll ever see on this earth! President Ronald Reagan

Quote II

"Well, I'd have to ask folks in that part of the country to see whether the fencing that exists today is helpful or unhelpful," "Democrats are not afraid of national security or border security. Democrats have funded border security for decades." Sen. Kirsten Gillibrand (D-NY)

Quote III

Conservatism does itself no favors when it comes to depend on mercurial and unprincipled sugar-daddies. Mark Steyn

Quote IV

"I am grateful to President Trump and Secretary Pompeo for the trust they placed in me for considering me for the position of US Ambassador to the United Nations. However, the past two months have been grueling for my family and therefore it is in the best interest of my family that I withdraw my name from consideration." Heather Nauert
***

The Special Snowflakes are at it again. George Washington University mascot is under fire.

George Washington University is the latest college where individuals are considering changing their school mascot.

Campus Reform Correspondents Victoria Snitsar and Abigail Marone visited the school to ask students what they thought.

One student called the mascot "a little white supremacisty [sic]."
***

If socialism is good why are people fleeing from it?

Ask 100 people to define socialism, you would likely get 100 different answers. It reminds me of the story about blind people in a zoo touching an elephant for the first time. Each person has a different perception, depending on where they touch.

On one end you receive free food, healthcare, and daily treats. Who wouldn't want free stuff? Those on the "bouquet" end, dealing with the mess, would have a different opinion.

If socialism is so good, one would think people would be migrating to the states offering the most free stuff.

The major moving companies issue annual reports regarding migration.


United Van Lines reports New Jersey at #1 (66.8% outbound) followed by Illinois, Connecticut, and New York (61.5%). Atlas Van Lines also ranked New York 4th (61.0%). Do the outbound migrants feel they are at the bouquet end, and fed up with paying for the free stuff?
***
Well, one kind of hoax, anyway. I'm not a general hoax expert.

When the story is just too perfect, when it fits the stereotype that the perpetrator wants to believe, that's a big clue. Lots of people wanted it to be true that high school boys wearing MAGA hats were saying racist things and even looking a little violent and out of control. So a Native American says "I thought they were going to lynch those black people." Really? You thought those 16-year-olds were going to pull out some rope and wade into a group of black adults, and start dragging them out one-by-one, looking for a tree branch or a light pole?

But it would just be so cool if they were like that. I'll be they would be like that if they only had the chance. It's not too far-fetched that they could conceivably do that...
***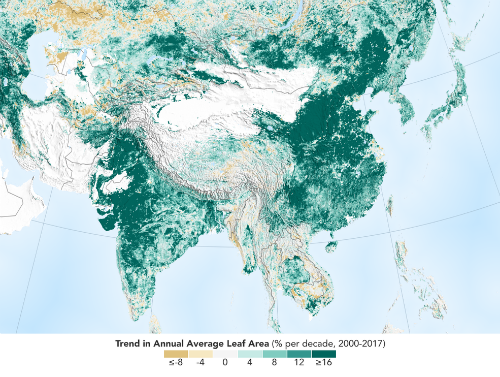 Contrary to the "Sky Is Falling" lunatics of the left, the earth is showing signs of improvement.

Over the last two decades, the Earth has seen an increase in foliage around the planet, measured in average leaf area per year on plants and trees. Data from NASA satellites shows that China and India are leading the increase in greening on land. The effect stems mainly from ambitious tree planting programs in China and intensive agriculture in both countries.


The world is literally a greener place than it was 20 years ago, and data from NASA satellites has revealed a counterintuitive source for much of this new foliage: China and India. A new study shows that the two emerging countries with the world's biggest populations are leading the increase in greening on land. The effect stems mainly from ambitious tree planting programs in China and intensive agriculture in both countries.

The greening phenomenon was first detected using satellite data in the mid-1990s by Ranga Myneni of Boston University and colleagues, but they did not know whether human activity was one of its chief, direct causes. This new insight was made possible by a nearly 20-year-long data record from a NASA instrument orbiting the Earth on two satellites. It's called the Moderate Resolution Imaging Spectroradiometer, or MODIS, and its high-resolution data provides very accurate information, helping researchers work out details of what's happening with Earth's vegetation, down to the level of 500 meters, or about 1,600 feet, on the ground
***

Just what Americans need: A new social contract for America.

Fresh from saving New York City an imaginary $3 billion in tax credits offered to Amazon

to be used for imaginary improvements in New York's infrastructure while losing untold real future billions in tax revenues that Amazon's multi-thousands of direct and indirect jobs plus increasing property values would have generated, Boston University honors economics and international relations graduate Rep. Alexandria Ocasio-Cortez (D-amn-N.Y.) is at it again.

She's taking her Green New Deal show on the road — to 15 cities in 50 states. With no polluting planes or cars or even farting cows or horses allowed, she's going to do this in under 12 years. Or else. Because the world will end. Or something.
Maybe when the know-it all Congress critter traipses off to Iowa she will see, lawn mowers, tractors, combines, boat motors, snowblowers and other combustion engines in use.
***

The pollution has to be really bad if China is up in arms. China closes Mt. Everest route due to trash.

Feb. 15 (UPI) -- China has closed the Tibetan entrance to Mount Everest indefinitely because of mounting garbage that's been left on the world's tallest mountain.

Chinese officials said although the entrance is closed, tourists can still visit the Rongpo monastery area at 16,400 feet above sea level. Only those with climber permits, however, will be allowed to go to the base camp about 600 feet higher, and beyond.
***

Meet Justin Koerner. Perhaps the soundest sleeping man in America.

Delaware musician Justin Koerner might just win an award for the world's soundest sleeper.

Koerner left a jam session early in Newark to nap in his Ford Escape as he had things to do early the next morning, reports the Delaware News Journal. His buddies kept playing inside, and Koerner left his Escape turned on as he crawled into the back seat to snooze.

His dreams were anything but sweet, as Koerner told the News Journal, "I had a weird dream that somebody sat on my head and that somebody jumped into the front seat of my car. It was all very surreal."
***

F*ck Frau St. Bernard Face. Go pound sand German Chancellor Angela Merkel.

German Chancellor Angela Merkel won thunderous applause at the Munich Security Conference today with globalist comments supporting retaining the 'Iran Deal' put together by the Obama administration and for suggesting the United States keep its troops in Syria. The hypocrisy was astounding as the globalist elites in Europe called for America to continue to send its men and women into harms way as Germany cedes its energy security to Moscow with construction of the Nord Stream II pipeline and spends little on its own defense. European support for the 'Iran Deal' stems from its desire to reap financial profits from Tehran's government and caring little about Iran's export of terror and its often stated desire to destroy the Jewish State.
If I were POTUS for 48 hours, I would be out of NATO, the UN and Syria so fast.......
***
The ONT Musical Interlude
February 17, 1969, Bob Dylan and Johnny Cash recorded 'Girl From The North Country' together in Nashville at CBS Studios. The track appeared on Dylan's 'Nashville Skyline' album. via thisdayinmusic.com
February 17, 1975, AC/DC released their debut album 'High Voltage'. The album featured a cover of 'Baby, Please Don't Go' a blues song first recorded by Big Joe Williams and 'She's Got Balls' which was written about singer Bon Scott's ex-wife Irene - the first AC/DC song for which he wrote lyrics.via thisdayinmusic.com
***

I learn something new each day when I prepare The ONT. For example did you know that baseball great Jose Canseco is a guide?

For $5,000 You Can Hunt Bigfoot With Jose Canseco

The former baseball MVP is pitching a trip to what he claims are the sites of "authentic alien sightings and proven Bigfoot habitats."
***
They haven't learned their lesson yet. Perhaps three times is the charm. Genius Award Winners.


For the second time in five months, a couple has been arrested for having sex on a Florida sidewalk--this time in the vicinity of a children's parade, police allege.

Fort Myers cops Sunday afternoon arrested Bernadette Colatarci, 47, and Phillip Daley, 58, for lewd and lascivious behavior.

As detailed in a police report, an off-duty cop first spotted the homeless duo having sex on a downtown sidewalk around 5 PM. At the time, the officer was driving home several children who had participated in the Edison Festival of Light Junior Parade (which included floats, marching bands, clowns, and a fun run).
***
No more wasted tax dollars on this individual. Tonight's Feel Good Story of The Day.

A North Carolina man with an extensive criminal record was slain as he and two others reportedly tried to rob an area home.

Local media reports that Ryan Jermaine Allen, 40, was shot and killed Monday in the course of a shootout after he and two other men forced their way into a home on West New Hope Road in Goldsboro around 8:30 p.m. One of the men in the home shot Allen, sparking a retreat by the suspects.

Responding police found the wounded Allen in a nearby wooded area and transported him to a hospital where he died during surgery.
***

Tonight's ONT has been brought to you by Fashion.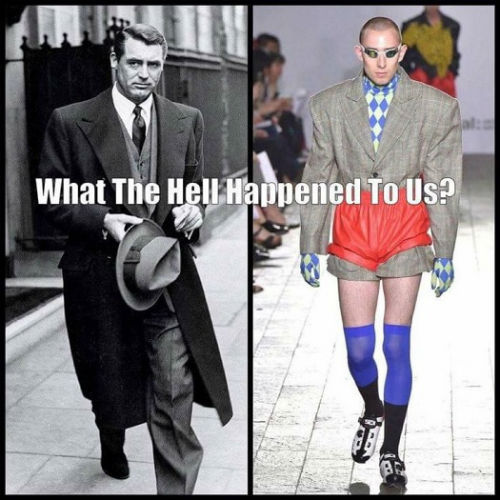 Notice: Tonight's ONT has been brought to you by the Ace Media Empire and Ace Corp, LLC. The ONT can be habit forming.

posted by Misanthropic Humanitarian at
09:32 PM
|
Access Comments