« Things That Signal The End Of Civilization...
|
Main
|
Gun Thread: Carbine Madness! [Weasel] »
February 17, 2019
Food Thread: Cooking Without Recipes
Nope, I don't have the recipe, because I don't need one and neither do you. Now, I'm not talking about "grammie winger" levels of kitchen inexperience, but for people who are reasonably comfortable with their pots and pans and knives, recipes are great for radically new dishes, but much less important for stuff you just feel like eating.
In today's NYT, one of that horrid newspaper's few writers worth reading wrote about exactly that..."You Don't Need A Recipe." Sam Sifton manages to keep politics almost entirely out of his food writing, and that is why he is a worthwhile read. So go down to the local pet store and rescue the food section from the parrot cages!
A good non-recipe is like a little story...something your grandmother tells you when she thinks you are mature enough to use her best saute pan. It doesn't require measurements, because after a few years of cooking for yourself you should know how much garlic YOU want in your chicken, or that grandma's recipe for meatballs needs more salt for YOUR palate.
Here's an example from Sifton for Quick-Roasted Chicken With Tarragon (don't worry, it's an outline, not a link to the NYT). A nice narrative that conjures images of lovely dinners and easy meals, but doesn't bog you down in a rigid structure.
The problem for most new cooks is obvious: "How do I get from requiring a recipe for Pasta With Butter to freestyling in the kitchen"...just riffing on a glimpse of a dish in a magazine or a nice dish from a local restaurant.
I think the best way is to pay attention to your favorite recipes and what makes them good. For instance, that great garlic chicken dish that always got you laid in college? How much garlic was it? The recipe may have said "two cloves, minced fine," but the trick is to convert what you see on the cutting board to what you taste an few hours later. So when I see a recipe that calls for "three bay leaves" I laugh and put one small one into the pot, and take it out earlier than called for, because I know how it is going to taste with that much bay leaf, and I do not approve!
I know this sounds a bit silly, but cooking really is this simple. Just start with easy stuff like Spaghetti Aglio e Olio...spaghetti with oil and garlic. Make it according to a recipe, and then decide how those few ingredients, tweaked for you, will shake out. Notice that garlic figures prominently here? It is a strong flavor, and one that can be controlled very easily. That makes it a perfect target for tweaking!
From there it is a simple step to making dishes that exist only in your mind's eye (or mouth?). Just don't go overboard and start imagining combinations like from commenter "Vendette's" link from a few weeks back: popcorn with olive oil, salt, hershey's syrup and cinnamon.
******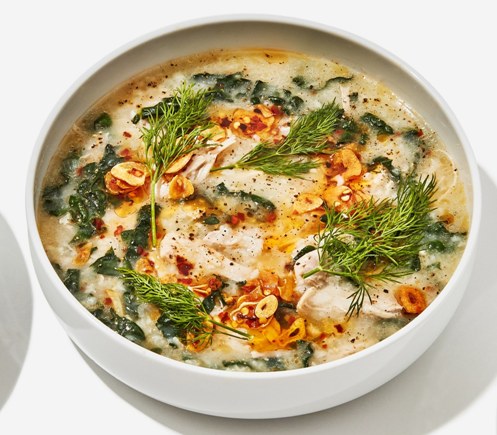 I like spicy soups, and this one looks like fun, in spite of the incredibly obnoxious website. The crispy garlic adds a nice crunch, and the "Tuscan kale" adds...um...I have no idea. I'd swap it with spinach or carrots or whatever you have handy.
Chicken and Rice Soup with Garlicky Chile Oil
One of the pleasures of chile oil is how it lingers on your lips after the last spoonful. And it looks fantastic too.

******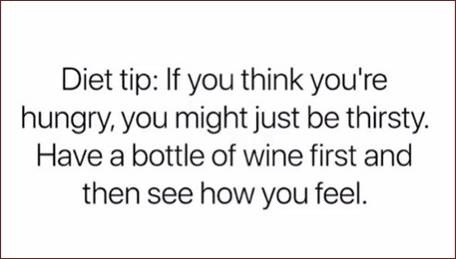 [Hat Tip: commenter "Blake"]
******
Part of me is wary of the possibility that the slim-hipped hipsters of the world will begin to dominate booze making in America, but part of me thinks that this kind of stuff, while ridiculously expensive and unnecessary, is also loads of fun.
"The Most Expensive Bourbon Ever Made"

Buoyed by the mature-beyond-its-years character and faint salinity of another Jefferson's bourbon, Ocean—barrels of which are aged at sea—Zoeller sought to recreate conditions under which Kentucky whiskey historically traveled to market by flatboat, putting in just below the Falls of the Ohio and floated downriver to New Orleans and ports beyond. Zoeller's hypothesis is that, while surrounding whiskey-producing states share a similar geology and climate to Kentucky, travel by boat is what gave bourbon made in the Bluegrass State its singular character and reputation. The effects of wind, water, temperature extremes, and time all caused the whiskey to constantly come into more contact with the charred insides of the barrels as it floated downstream.
What happens when they hit upon one of these things that really does make the bourbon better? I can imagine a factory with an automated line that will receive bourbon barrels at one end, agitate them and heat them and freeze them and do all sorts of strange stuff, then belch them out the other end, ready to be bottled for our pleasure. It would be quintessentially American...and I just love that idea.
******
Yeah...this is from the end of last month, but I got a chuckle out of it, courtesy of commenter "Bitter Clinger."
It's so cold that beer can't be delivered in parts of the Midwest
It's also a powerful reason to drink more hard liquor, since that doesn't freeze until well below zero. In fact, drink cask-strength booze whenever possible!
******
A few years ago I was at a farmer's market in Vermont. It was late summer and everything was about as ripe as could be, including some great tomatoes and, weirdly, some fresh peas or beans or...whatever...I have no idea what they were. The seller wasn't much help (she was a Vermont hippy, barefoot, probably stoned, and certainly a socialist). But the peas were a revelation; incredibly flavorful and tender and sweet. So when I see this kind of stuff I am intrigued.
Southern Pink Lady Peas
They are clearly regional, and the odds of seeing them anywhere other than the South are between slim and none. But every place in America has something like this, and it is a testament to our independence that in spite of Big Food's best efforts, we do not all eat the same stuff!
[Hat Tip: artisanal 'ette]
******
Food and cooking tips, triple-cream cheeses, young wild pigs, Venison Steak and Eggs (Swiped from Garrett), thick and fluffy pita and good tomatoes that aren't square, pale pink and covered with Mestizo E.coli:
cbd dot aoshq at gmail dot com
. Any advocacy of French Toast with syrup will result in disciplinary action up to and including being
nuked from orbit.
&topic=world_news">

posted by CBD at
04:00 PM
|
Access Comments