« Barack Obama, Gay Sex-Toy Hobbyist?
|
Main
|
The Morning Report - 2/5/19 »
February 04, 2019
Monday Overnight Open Thread (2/4/19)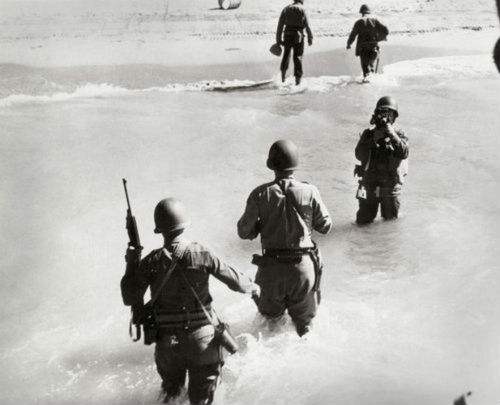 ***
The Quotes of The Day

Quote I

"But every day, more and more gets put in the ocean, so no matter how much we clean the ocean, we're never going to solve the problem. That's really where Loop emerged…To us, the root cause of waste is not plastic, per se, it's using things once, and that's really what Loop tries to change as much as possible." Tom Szaky

Quote II


"I think so. I think that's the right place for us to head as a country and we can debate the finer points of how to get there," "I studied in the U.K. where there is not only single payer, but nationalized medicine which we're not calling for even there. There is a role for the private sector. I just don't believe that leaving Americans to the tender mercies of corporations is the best way to organize the health sector in this country. South Bend, Indiana, Mayor Peter Buttigieg (D.)

Quote III

He made clear he's not running for president, and I believe him," Ron Kaufman, Treasurer of the Republican National Committee
***

As Ace would say: Womp, womp, womp & womp. Internet media's flaw, ignoring the mistakes of newspapers.

LAST WEEK, LAYOFFS at BuzzFeed, HuffPost, and Gannett landed like consecutive punches. The news signaled a difficult year ahead for an industry already mired in perpetual uncertainty.


For some, the squeezing and shrinking of media companies might feel like more of the same, but not all layoffs are created equal. The downfall of Gannett—an exemplar of failed newspaper strategies—is instructive in navigating the future of digital media. Decades of monopolist thinking meant news organizations turned a blind eye to their audiences' needs.
***
If I were in H.R. I would be very leary of hiring anyone out of college.

Brandeis University will host a week-long series of social justice events, including ones led by "advocates for sex workers" and ones informing students how they can support a boycott of Wendy's.

The "DEIS IMPACT Festival of Social Justice," run by Brandeis' Office of Diversity, Equity, and Inclusion (ODEI), starts Sunday and continues through Feb. 9. It consists of dozens of individual events with social justice themes.

Campus Reform spoke with ODEI representative Jonathan Kroll about the Massachusetts school's function.
***

The Oxycontin law suit and the claims against Purdue Pharma.

Here are some of the big pieces of information and allegations in the lawsuit that the Sacklers didn't want you to see. (List is followed by a gallery, where, again, highlighting represents previously redacted text):

The spoils of OxyContin allowed the Sacklers, as board members, to vote to pay themselves more than $4 billion between 2007 and 2018.

Figures for individual payments during those years are sprinkled throughout the lawsuit.

Members of the family personally ordered Purdue to increase the sales force on a number of occasions.
The family was directly involved in pushing for higher—and more dangerous—doses of OxyContin.

For years, the McKinsey & Company consulting firm had worked with Purdue to come up with sales tactics. According to a redacted section, the consultants "had reported to Purdue on opportunities to increase prescriptions by convincing doctors that opioids provide 'freedom' and 'peace of mind' and give patients 'the best
possible chance to live a full and active life.'"

Board meetings for the US-based company were held in exotic and luxurious places, such as Bermuda and a castle in Ireland.
Members of the Sackler family worked on a secret plan codenamed "Tango," which would have expanded Purdue's business into addiction-treatment drugs.

Purdue employees actively tried to avoid the Sacklers because of their relentless and aggressive demands
Richard Sackler allegedly sought revenge on an insurance company for dropping coverage of OxyContin amid the epidemic of abuse.
The Sacklers allegedly knew about but did not report suspected cases of diversion and abuse by doctors.
***
Although it was President Trump's decision,
Secretly the Neo-Cons have a big f*cking hard-on.
After approaching two months of talk of a "full" and "immediate" US troop withdrawal from Syria, first ordered by President Trump on December 19 — which was predictably met with swift and fierce pushback from beltway hawks including in some cases his own advisers — it now appears the death knell has sounded on the prior "complete" and "rapid" draw down order.

Trump said in a CBS "Face the Nation" interview this weekend that some unspecified number of US troops will remain in the region, mostly in Iraq, with possibly some still in Syria, in order "to protect Israel"

Israel can be protected without us being stuck in Iraq and Syria for the next century or two or kingdom come.
***
The ONT Musical Interlude
February 4, 1983, Karen Carpenter died aged 32 of a cardiac arrest at her parent's house in Downey, California; the coroner's report gave the cause of death of imbalances associated with anorexia nervosa. The Carpenters 1970 album Close to You, featured two hit singles: '(They Long to Be) Close to You' and 'We've Only Just Begun.' They peaked at No.1 and No.2, on the US chart. In 1975 - in Playboy's annual opinion poll; its readers voted Karen Carpenter the Best Rock Drummer of the year. via thisdayinmusic.com
&&&
February 4, 1948, Born on this day, American singer, songwriter Alice Cooper, (Vincent Furnier), who formed the Earwigs, and then the Alice Cooper Band, who had the 1972 UK No.1 & US No.7 single 'School's Out', the 1972 hit 'Elected' and the 1973 US & UK No.1 album Billion Dollar Babies. Cooper's live shows featured guillotines, electric chairs, fake blood, deadly snakes, baby dolls, and dueling swords. Cooper is now also a radio presenter. via thisdayinmusic.com
***

Can you over analyze something? Yes. Hell yes!!!

Selling it should be easy as, er, pie?

If only. The pizza business is complicated.

Domino's Pizza Group runs the chain's franchises in the UK, Ireland, and a few other European countries. This week, its executives invited analysts to Goldman Sachs' office in London for a seminar about the "main elements of the Domino's investment case."

The company's London-listed shares are up 50% over the past five years, but future growth is not assured, as it faces saturated markets and stiff competition. Good thing, then, that everybody likes pizza.
***
Valurite might be the answer after all. Arsenic and lead in your fruit juices.

Fruit juice's health halo has slipped in recent years, mainly because it packs a lot of sugar and calories. But there's another, lesser-known health risk with these juices: They may also contain potentially harmful levels of arsenic, cadmium, and lead, according to new tests from Consumer Reports.

CR tested 45 popular fruit juices sold across the country—including apple, grape, pear, and fruit blends—and found elevated levels of those elements, commonly known as heavy metals, in almost half of them, including juices marketed for children. "In some cases, drinking just 4 ounces a day—or half a cup—is enough to raise concern," says James Dickerson, Ph.D., CR's chief scientific officer.
***
An upset classmate spilled the beans on Gov. InfanticideNortham. Better late than never.


A far-right conservative website was reportedly tipped off about the racist photo on Gov. Ralph Northam's medical school yearbook page by one of his former classmates.

A source from Big League Politics told the Washington Post the individual reached out because of "anger" over Northam's recent comments about a bill that would loosen restrictions on abortions.

"The revelations about Ralph Northam's racist past were absolutely driven by his medical school classmate's anger over his recent very public support for infanticide," the unnamed source said.
***
If she can lie about her heritage. What's the big deal in attempting to implement an unconstitutional tax?

Senator and 2020 presidential candidate Elizabeth Warren has proposed a national wealth tax—a 2 percent annual levy on a person's net worth above $50 million.

At best, the wealth tax would be constitutionally problematic. Congress has the power to tax almost anything, other than exports, but the Constitution imposes limits on this broad power. For one thing, if a tax is a "duty, impost, or excise"—usually called an indirect tax—it must be uniform throughout the United States. The tax rates and what is taxed must be the same in Massachusetts as in Mississippi. The uniformity rule is usually easy to satisfy, but the wealth tax is unlikely to be considered an indirect tax.
***
Super sleuth, super Genius Award Winner.

A former long-serving police officer has been jailed for six months for illegally accessing the personal details of almost 100 women to determine if they were "suitable" dates.

The former senior constable pleaded guilty to 180 charges of using a secure police database to access the information of 92 women he had met, or interacted with, on dating websites including Tinder and Plenty of Fish.

A third of the women were checked by Moore multiple times over several years.

One victim's details were accessed 13 times over six years.
***

It isn't easy as a youngster to go to a nursing home. Ruby Kate is Tonight's Feel Good Story of The Day.
11-Year-Old Brings Joy To Seniors With 'Three Wishes' Project
February 2, 2019

11-year-old Ruby Kate spends a lot of time at nursing homes in Harrison, Arkansas, where her mother works as a nurse.

While there, Ruby Kate learned that many of the residents had little financial means. They are allotted $40 per month for "extras" - anything not covered under room and board.
***

Tonight's ONT has been brought to you by Attitude.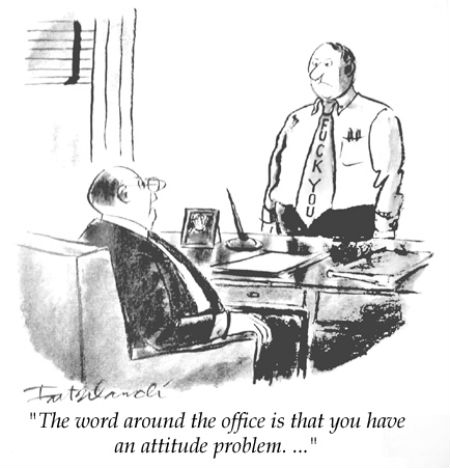 Notice: Posted with permission by the Ace Media and it's subsidiary AceCorp, LLC. Attitude and shelving included for additional shipping and handling charges.
Weekly commenter stats for week of 2-1-2019

Top 10 commenters:
1 [460 comments] 'Notorious RBG' [64.57 posts/day]
2 [449 comments] 'rickb223'
3 [391 comments] 'Christopher R Taylor'
4 [386 comments] 'Mark Andrew Edwards, buy ammo'
5 [379 comments] 'Insomniac'
6 [372 comments] 'Calm Mentor'
7 [353 comments] 'Skip'
8 [353 comments] 'Aetius451AD Work Laptop'
9 [350 comments] 'Jane D'oh'
10 [347 comments] 'willow'
Top 10 sockpuppeteers:
1 [436 names] 'Notorious RBG' [61.20 unique names/day]
2 [171 names] 'Krebs v Carnot: Epic Battle of the Cycling Stars (TM)'
3 [115 names] 'Duncanthrax'
4 [42 names] 'LeftCoast Dawg'
5 [40 names] 'Adirondack Patriot'
6 [38 names] 'JuJuBee, just generally being shamey'
7 [37 names] 'Cuthbert the Witless'
8 [35 names] 'Hands'
9 [35 names] 'Mike Hammer, etc., etc.'
10 [33 names] 'DamnedYankee'
Honorable Mention:
19 [25 names] 'ace'

posted by Misanthropic Humanitarian at
10:03 PM
|
Access Comments