« Gun Thread: Sooper Bowl Edition! [Weasel]
|
Main
|
The Morning Report - 2/4/19 »
February 03, 2019
Sunday Overnight Open Thread (2/3/19)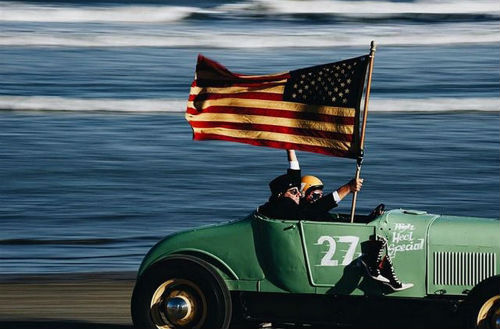 The ONT Good Vibrations
***
The Quotes of The Day

Quote I

"We are nearing a de-facto national DNA database, "We don't choose our genetic relatives, and I cannot sever my genetic relation to them. There's nothing voluntary about that." Natalie Ram, an assistant law professor at the University of Baltimore

Quote II

"God means everything. Without Him, none of this is possible," "Faith, family, football — I'm trying to keep that philosophy." Todd Gurley

Quote III

There aren't two sets of rules for our friends and our foes: Right is right and wrong is wrong. Americans deserve to be respected by their leaders, and racism cannot be excused in our government or anywhere else. Having seen the photo, I believe Governor Northam should resign.Sen. Kersten Gillibrand (D-NY)

Quote IV

These racist images are deeply disturbing. Hatred and discrimination have no place in our country and must not be tolerated, especially from our leaders – Republican or Democrat. Northam must resign. Sen. Elizabeth Warren (D-MA)
***

Bill Maher's ass saved by Virginia's Gov. Blackface being in the news.

With that, Hurd explained, "I was in the CIA for almost a decade. I was the dude in the back alleys at four o'clock in the morning collecting intelligence on threats to the homeland."

"That's where you'd collect it, huh? Wow," shot back Maher. "By the Popeyes Chicken?"

No mention of Maher and his racist comments in the MSM. Reason 3,064 to hate them and state they are detrimental to society.
***

Do you have an extra 4 minutes in your life? If you do watch this. But be forewarned you will never, ever, never get this time back.
***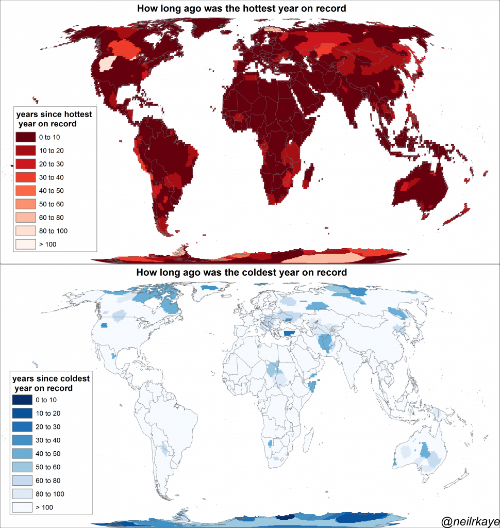 World maps showing number of years since it was a "record hottest year" and "record coldest year"
***
Up to the middle of 2017, the Andersons of Mt Pisa, Cromwell, were a close, hardworking and loving family.

Richard and Jilleen, 56, were comfortably off and lived on an idyllic rural block on the outskirts of Cromwell with their daughters Jehnna and Sian, and Sian's partner Derek Pye.

All that is gone. The marriage has ended, the property has been sold and Jilleen, once a devoted mother who home-schooled her children, is bitterly estranged from her family and friends.

Jilleen and Ingrid met through their shared interest in alternative medicine, and Jilleen invited her to stay for a weekend in August 2017.
***
Los Angeles, wonderful metropolitan or third world Petri dish?

Los Angeles is a modern American city of 4 million people that's in the midst of a typhus epidemic.

Typhus? Really?

It's true. The same disease that afflicts many residents of Caracas, Venezuela is spreading in Los Angeles and city officials - not to mention residents - are frightened.
***
The ONT Musical Interlude
February 3, 2010, AC/DC singer Brian Johnson, joined a growing group of critics of Bob Geldof and U2 singer Bono over their very public charity work, saying they should stop lecturing audiences about charity work and instead do their good deeds in private. Johnson said "When I was a working man I didn't want to go to a concert for some bastard to talk down to me that I should be thinking of some kid in Africa. I'm sorry mate, do it yourself, spend some of your own money and get it done. It just makes me angry."
*
*
February 3, 1947, Born on this day, English singer, songwriter and guitarist Dave Davies, with The Kinks who scored the 1964 UK No.1 & US No.7 'You Really Got Me', and the 1967 UK No.2 single 'Waterloo Sunset' plus 19 other UK Top 40 singles. Davies suffered a stroke in 2004 after being interviewed by the BBC in London where he had been promoting his then current album, Bug.
***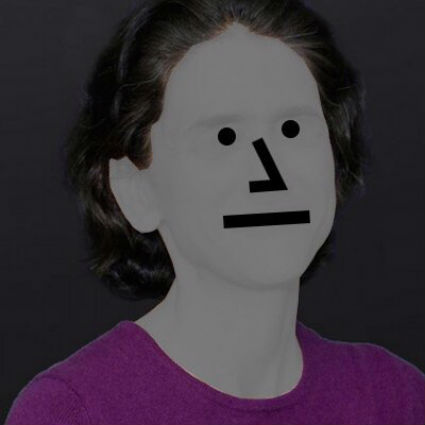 Well, at least she didn't fall in love and spread her legs about his pants crease.

A Washington Post blogger has come under heavy criticism after tweeting a call for Virginia Governor Ralph Northam to be replaced by the state's lieutenant governor, a "dynamic, eloquent African American."
***

The next time Jim Acosta feels persecuted, or Jake Tapper is hurt by a tweet maybe they should remember Danny Pearl.

FEBRUARY 2, 2019
17 YEARS AGO: Wall Street Journal reporter Danny Pearl was beheaded by Islamic terrorists for the twin crimes of being Jewish and being an American. The next time a journalist whines about being the target of a mean tweet (#LearnToCode) tell them to stick it where the sun doesn't shine. If you think Jim Acosta is some kind of "brave hero" then there's just no hope for you.
***

According to Twitter President Jack Dorsey the JEF was something like PDT.

"What is social media?" Rogan asked. "Is it something everyone has a right to? Or should it be restricted to only people that are willing to behave and carry themselves in a certain way?"

"I believe it's something that everyone has a right to," Dorsey replied.

"Everyone has a right to?" Rogan continued. "But you still ban people. Like say, Alex Jones, you guys were the last guys to keep Alex Jones on the platform. You were the last ones. I believe it wasn't until he started harassing you personally."

Speaking of the sewer Twitter: A follow up on my Tweeter time out, it is over but I expect to be permanently suspended shortly.
***

You gotta be fucking kidding me. Digital exchange loses $137 million as founder takes passwords to the grave.

A cryptocurrency exchange in Canada has lost control of at least $137 million of its customers' assets following the sudden death of its founder, who was the only person known to have access the the offline wallet that stored the digital coins. British Columbia-based QuadrigaCX is unable to access most or all of another $53 million because it's tied up in disputes with third parties.

The dramatic misstep was reported in a sworn affidavit that was obtained by CoinDesk. The affidavit was filed Thursday by Jennifer Robertson, widow of QuadrigaCX's sole director and officer Gerry Cotten. Robertson testified that Cotten died of Crohn's disease in India in December at the age of 30.

Following standard security practices by many holders of cryptocurrency, QuadrigaCX stored the vast majority of its cryptocurrency holdings in a "cold wallet," meaning a digital wallet that wasn't connected to the Internet. The measure is designed to prevent hacks that regularly drain hot wallets of millions of dollars
***

And this my dear friends is why you can't have anything nice.

MORGANTOWN, W.Va. (KDKA) — West Virginia University officials say a "playful time in the snow" Friday afternoon escalated when students threw glass bottles at officers.

The incident started just before 3 p.m. on North Spruce Street in Morgantown near the WVU campus.

According to Morgantown Police, a large crowd had gathered on the street and were consuming alcohol openly, sledding, snowboarding and blocking the roadway. Classes were canceled at the university for the day due to snow and frigid temperatures.

School officials told the crowd to move so snow plows and salt trucks could get down the street, and Morgantown Police officers tried to escort a plow down the street in order to get pedestrians off the road.
***

Mentor? More like Genius Award Winner.

Cottonwood Police officials say they identified the suspect in an incident where nude photos were sent to a 16-year-old girl, because of a tattoo on the suspect's genitals.

In a statement released Friday, officials say 28-year-old Joshua Louis Hillyard was arrested by Thursday afternoon, during a meeting with his probation officer. The victim reportedly contacted her School Safety Officer, saying she received unsolicited inappropriate pictures and messages from Hillyard, who is known to her.

The victim, according to police, met Hillyard through an outreach program, where he was a mentor.
***

Kid Rock, he didn't have to but he wanted to. Tonight's Feel Good Story of The Day.

Kid Rock Gives Special Needs Fan The Birthday Surprise Of A Lifetime


Kid Rock gave a fan with special needs the birthday surprise of a lifetime.

Kid Rock didn't just make an appearance at Union Woodshop in Michigan for Dan's 30th birthday, he stayed and hung out with Dan for three hours, Dan's mother said.
***

Tonight's ONT has been brought to you by Winter Humor.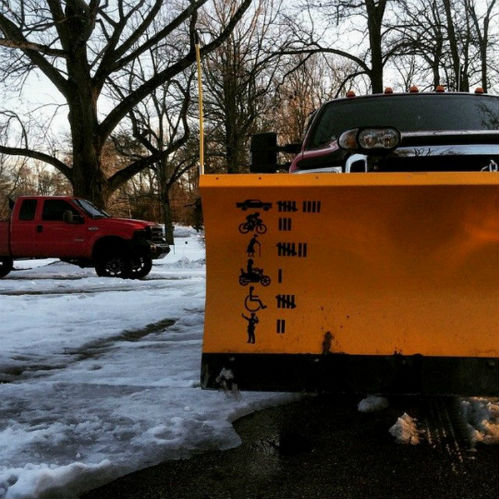 Notice: Posted with permission by the Ace Media Empire and AceCorp, LLC. Views and opinions expressed here are not necessarily those of Ace Media Empire, AceCorp, LLC, advertisers, Skipper Bill Kristol and the thin skinned #LearnToCode crowd.
🚢 🚢 🚢 🚢 🚢

posted by Misanthropic Humanitarian at
10:07 PM
|
Access Comments