« Sunday Morning Book Thread 02-03-2019
|
Main
|
Obergefell Is At It Again, With A Particularly Nonsensical Argument »
February 03, 2019
I Have Found The Boogey Man Person And The Boogey Person Is Karen Pence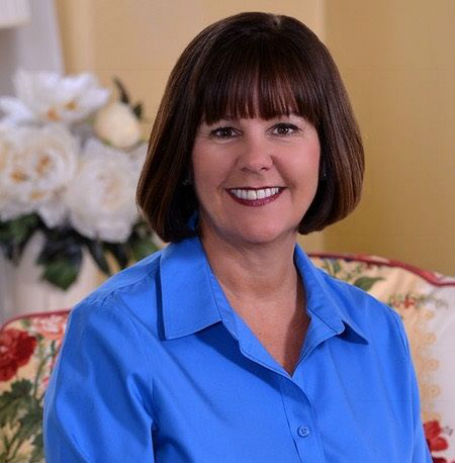 Meet Karen Pence, the wife of Vice President Mike Pence. She looks like the lady next door.
But to the extreme Leftist 1%er's she is the Boogey man or worse. Mrs. Pence recently went back to work, teaching art classes at Immanuel Christian. Admirable you would say. But not to Jessica Donovan, headmaster of Sheridan School, Washington, D.C.
You see Ms Donovan does not want to produce well rounded young citizens. She would like her students to shun the deplorables, the modern day lepers of America.

A progressive school in the nation's capital said its students will not be playing sports at the school where Second Lady Karen Pence teaches part-time because of safety concerns.

Jessica Donovan, headmaster of Sheridan School, a K-8 institution located in northwest D.C. that has a tuition of more than $36,000 a year, sent a letter to parents saying Immanuel Christian School's policies were an "obvious challenge" given the school's "fundamental belief in diversity and inclusion."

Nothing says I believe in diversity better than I will not associate with you in your gym. The administrator's claim for "safety" is laughable. This has nothing to do with "protecting" the special snow flakes.

Donovan explained the administrators at Sheridan work to "separate the ideals of Christianity with the policies of this particular school, as we play many Christian schools that support LGBTQ rights."

The school will still play against the Virginia Christian school for home games but will wear rainbow socks to express their support for LGBTQ rights.

The Sheridan School isn't the only thin skinned organization regarding Mrs. Pence. The Trevor Project in a provocative move decided to seen 100 copies of "gay" children's book to the school.
Oliver's illustrated book is a pro-LGBTQ love story that parodies a children's book the Second Lady illustrated in March called "A Day in the Life of the Vice President." Karen's book, written by Second Daughter Charlotte Pence, is a fictional account of how the Pence's pet rabbit, named Marlon Bundo, views the daily activities of the Vice President.

"Our story is about Marlon Bundo falling in love with another boy rabbit because our Marlon Bundo is gay," Oliver said on a his HBO show "Last Week Tonight with John Oliver" when his book came out in March.

What the Trevor Project did was bigotry, no different than me sending 100 pounds of bacon to the local madrassa.

Mrs. Pence's part-time job even made it to the rounds of CNN.

CNN's John King asked his panel if second lady Karen Pence should receive her taxpayer-provided accommodations, like housing and Secret Service protection, after deciding to work as a part-time art teacher at a Christian school.

Karen Pence announced earlier this week that she will be teaching at Immanuel Christian School, a K-8 Christian school in Springfield, Virginia.

Backlash ensued because the school adheres to Christian teachings. They reserve the right to refuse applicants or expel students who engage in homosexual or transgendered behavior, or otherwise violate "the moral principles of the school." (RELATED: PHOTOS: Karen Pence Unveils Christmas Decorations At VP Residence)

Karoun Demirjian, Julie Pace and Olivier Knox were on the panel.
To the progressive, diversity cloaked secular citizens who believe in a Constitution which is a living and breathing document, it's time for a no-fault divorce.

In the mean time both Karen and Mike Pence are living their faith:

Blessed are you when people insult you, persecute you and falsely say all kinds of evil against you because of me. - Matthew 5:11

posted by Misanthropic Humanitarian at
12:00 PM
|
Access Comments