« EMT 02/03/19
|
Main
|
I Have Found The Boogey Man Person And The Boogey Person Is Karen Pence »
February 03, 2019
Sunday Morning Book Thread 02-03-2019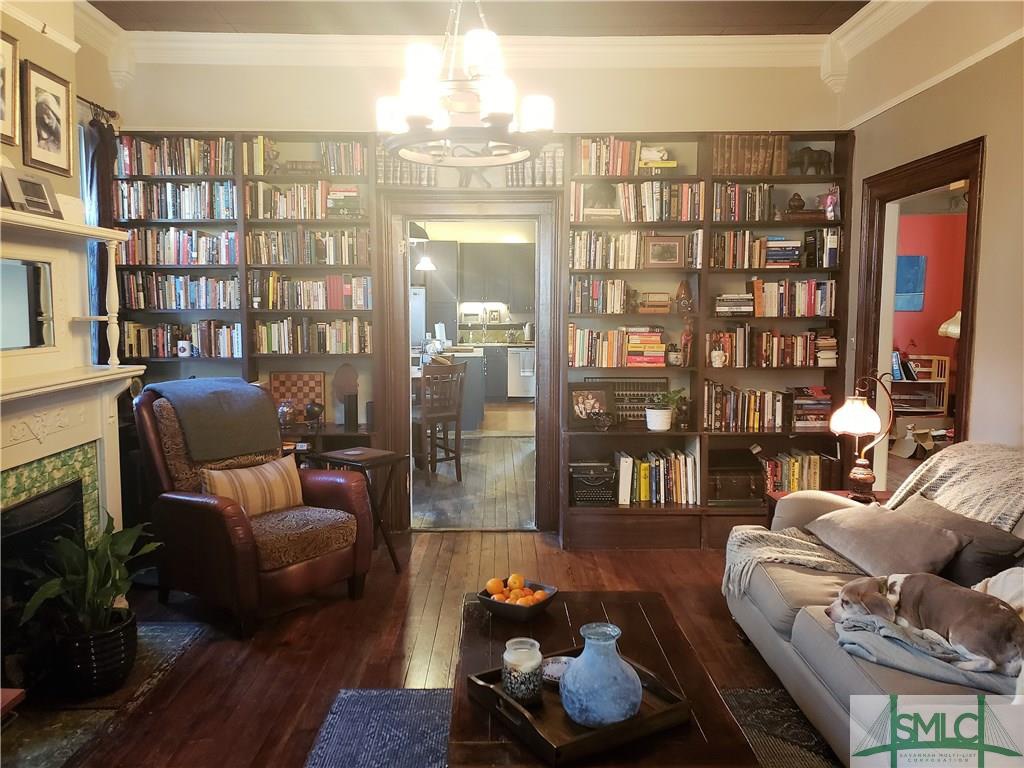 (Library of Lurker 'mrparx' (with doggeh))

Good morning to all you 'rons, 'ettes, lurkers, and lurkettes, wine moms, frat bros, and everybody who's holding your beer. Welcome once again to the stately, prestigious, internationally acclaimed and high-class Sunday Morning Book Thread, a weekly compendium of reviews, observations, and a continuing conversation on books, reading, and publishing by escaped oafs who follow words with their fingers and whose lips move as they read. Unlike other AoSHQ comment threads, the Sunday Morning Book Thread is so hoity-toity, pants are required. Even if it's these pants, which could have only been designed by someone with an unbalanced mind.
(h/t mindful webworker)


It Pays To Increase Your Word Power®
MURG is a Scots dialect word for a heavy fall of snow. As a verb, it can be used to mean 'to labour perseveringly through a pile of unpleasant work'.
Usage: I murged through the murg to get to the murg waiting for me at my murg job at work.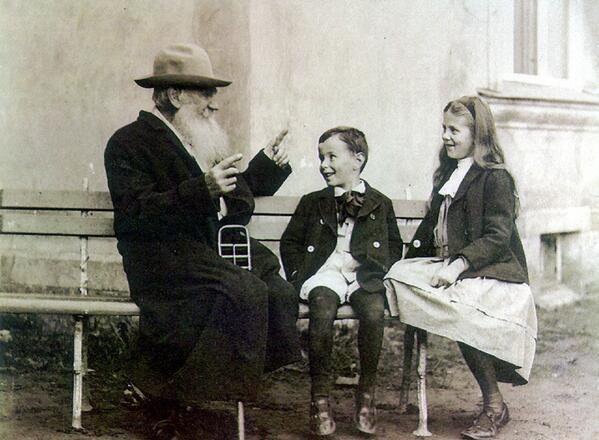 Tolstoy Telling Stories To His Grandchildren, c. 1909


When Twitter Mobs Attack:

Moron Recommendations
Just finished King's Champion by Peter Grant - an excellent swords and sorcery epic revolving around themes of duty and honor.

Posted by: Hans G. Schantz at January 27, 2019 09:09 AM (1pQvR)
Here's the blurb for King's Champion:
After decades of peace, war is threatening the Kingdom of Avranche. Its old foes are stirring, in a new alliance with darker powers. Black wings bring death and torture in the night.

Owain, former King's Champion, hears rumors of sorcery. Visiting the grave of his sword brother, he stumbles into a deadly raid, and uncovers coded orders for a larger plot.

The kingdom's enemies know Owain is now their greatest danger. He must race against time to find and deal with them… before they deal with him!
Author Peter Grant also has a number of military sci-fi/space opera series available (Cochrane's Company, Laredo War Trilogy, Maxwell Saga) and all of the books appear to be very reasonably priced at $2.99. I've read and recommended the first book in the Maxwell Saga, Take the Star Road.

___________
38 I'm starting a Sarah Hoyt's Dipped, Stripped, and Dead on Kindle Unlimited. It was highly recommended several times the past week or so.

Posted by: lin-duh galt at January 27, 2019 09:12 AM (kufk0)
It's been a while since I've checked in with Ms. Hoyt, and Dipped, Stripped and Dead (Daring Finds Book 1) is a mystery novel she-coauthored with Elise Hyatt.
When she was six, Dyce Dare wanted to be a ballerina, but she couldn't stop tripping over her own feet. Then she wanted to be a lion tamer, but Fluffy, the cat, would not obey her. Which is why at the age of twenty nine she's dumpster diving, kind of. She's looking for furniture to keep her refinishing business going, because she would someday like to feed herself and her young son something better than pancakes.

Unfortunately, as has come to be her expectation, things go disastrously wrong. She finds a half melted corpse in a dumpster. This will force her to do what she never wanted to do: solve a crime.

Life is just about to get crazy... er... crazier. But at least at the end of the tunnel there might be a relationship with a very nice Police Officer.
Sounds like one of them "cozy" mysteries that women like so much. I kind of like the "reluctant detective" aspect of the story, though. That might be fun.
$4.99 on Kindle.
___________

Now here's a fascinating story:
I'm just finishing up The Curse of Oak Island by Randall Sullivan, who was an adviser on one of the seasons of the [History Channel's] show [of the same name] (which, I will admit, I have never watched).

For those of you who don't know, OI is a small island off the coast of Nova Scotia on which a treasure hunt has been going on for the last 200-odd years. From the excavations and surveys that have taken place, it is obvious that someone went to a great deal of trouble to hide...well, something, but no one is really sure what it is, who put it there or even if anything is there.

The author wrote a history of the treasure hunt for Rolling Stone in 2003, and this book is, to my surprise, a very sober (if entertaining) look at who has been involved since 1795, what they have found and what, if anything might be on the island. Sullivan tentatively believes that the "treasure" isn't gold or silver, because the effort to hide whatever is on the island was so great, it must be something beyond mere money, though what it might be, he can't say.

If you're interested in mysteries, in Oak Island or in treasure hunts, this is a book to read. It's a much better and more sober-sided a book than I expected it would be.

.Posted by: Mary Poppins' Practically Perfect Piercing at January 27, 2019 09:19 AM (Ki5SV)xxx
The blurb for The Curse of Oak Island: The Story of the World's Longest Treasure Hunt contains more details that I won't reprint here. But msny people have gone to great expense looking for this treasure and have come back empty-handed.
I hear about things like this and my first thought is that perhaps it's all just an elaborate prank. That is, everything was set up to make it look like something is there, but nothing is actually there. Ha ha, fooled you. I am reminded of this book, Codex Seraphinianus by Luigi Serafini, which we purchased for my son as a (requested) Christmas present. It's a big, heavy tome of a book filled with what appears to be mysteriously inscrutable writing and odd drawings. You can look at the "Look inside" feature on the Amazon page to get an idea what I'm talking about. It looks like an actual book in some sort of foreign language, but it's just gibberish. I'm thinking this book was inspired by the 15th century Voynich Manuscript, a similarly untranslatable book that has puzzled researchers for centuries.
___________
Fritzworth e-mailed in this recommendation:
Freya and Zoose is an outstanding child's novel by Emily Butler about a penguin (Freya) and a mouse (Zoose) who separately stow away on a real-life attempt by Swedish explorers in 1897 to travel to the North Pole by balloon. Freya is respectable and a bit horrified by Zoose, who's had a hardscrabble life and is disdainful of Freya, but the trials of the expedition bring them together. The tone is generally light-hearted and adventurous, though the actual tragedy of the expedition – all three humans eventually die, as they did in real life – is not hidden or glossed over. The writing is excellent, the illustrations (by Jennifer Thermes) delightful, and the story compelling. Highly recommended.
Amazon sells the hardcover edition of Freya & Zoose for $16.74. A Kindle edition is also available for $9.99.
I like what Ms. Butler's author page says about her:
Emily Butler is the eldest of seven children and grew up hiding behind the sofa so that she could read her books in peace and quiet. (It was never quiet.) She finished high school in Brazil, worked on a kibbutz in Israel, practiced law in New York City, catered weddings in London--and was never without a book in her backpack or briefcase. Emily recently moved to Utah with her husband. They live in an old house that is stuffed to the gills with three lovely but disobedient children, and every sort of book.
___________

Books By Morons
'Ette 'right wing yankee' has a new release, The Hartington Inheritance, which she describes as a "space opera/regency in space, and the first of three books following the Hartington siblings as they deal with the fallout from their father's death."
The Blurb: "Almira Hartington was heir to the largest fortune in the galaxy, amassed by her father during his time as a director of the Andromeda Company. But when Sir Josiah commits suicide, Almira discovers that she and her siblings are penniless. All three of them must learn to work if they wish to eat, and are quickly scattered to the far reaches of the universe. Almira stubbornly remains on-planet, determined to remain respectable despite the sneers of her former friends.

"Sir Percy Wallingham pities the new Lady Hartington. But the lady's family will take care of her, surely? It's only after he encounters Almira in her new circumstances that he realizes the extent of her troubles and is determined to help her if he can. He doesn't know that a scandal is brewing around Sir Josiah's death and Almira's exile from society. But it could cost him his life, and the lady he has come to love."
The Hartington Inheritance is a short read (96 pages) and is available on Kindle for $2.99.

___________
Don't forget the AoSHQ reading group on Goodreads. It's meant to support horde writers and to talk about the great books that come up on the book thread. It's called AoSHQ Moron Horde and the link to it is here: https://www.goodreads.com/group/show/175335-aoshq-moron-horde.
___________
So that's all for this week. As always, book thread tips, suggestions, bribes, insults, threats, ugly pants pics and moron library submissions may be sent to OregonMuse, Proprietor, AoSHQ Book Thread, at the book thread e-mail address: aoshqbookthread, followed by the 'at' sign, and then 'G' mail, and then dot cee oh emm.
What have you all been reading this week? Hopefully something good, because, as you all know, life is too short to be reading lousy books.


posted by OregonMuse at
09:00 AM
|
Access Comments