« Food Thread: Vermilion: Lipstick Shade Or great Fish...You Be The Judge
|
Main
|
Sunday Overnight Open Thread (1/27/19) »
January 27, 2019
Gun Thread: Training at Home [Weasel]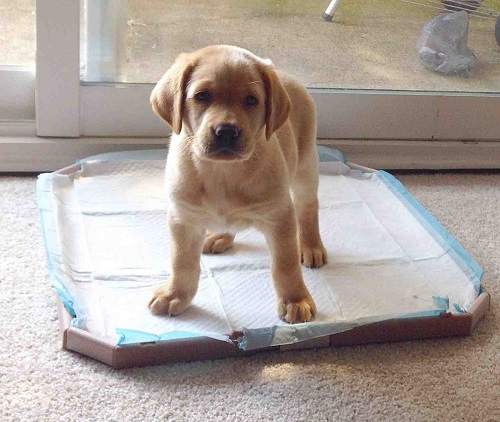 When we think of shooting, or most any worthwhile endeavor, training and practice really does make perfect. Before I completely lost my mind and bought a farm, I would meet a buddy at an indoor range every weekend and shoot for about an hour. I will admit that I wasn't particularly disciplined in my approach, mostly just banging away, but that much practice helped me become a halfway competent handgun shooter. I wasn't going to win any contests mind you, but I could generally hit the center of a target.
But what if you can't get to a range? What options are available for training at home?

Do you just stop practicing, or do you find an alternative? Perhaps even a way to supplement your range time? Our pal ibguy has sent Gun Thread Research Staff links to some interesting products that address this very question, and has been patiently waiting to be bitch-slapped with some Horde knowledge. Thanks ibguy!
There are many drills that can be practiced at home. Dry firing and if I recall correctly something involving a penny balanced near the muzzle to develop the trigger pull come to mind. But how do you know if the practice is paying off? With dry firing, you can imagine that you are placing all the rounds into a tiny little group, but are you really?
So without further delay, let's get your impression of these home training aids.
video link
video link

And from the same company, a slightly different application here.
The following product, called iTarget Pro, looks very interesting both from a simplicity and economic standpoint.

video link

I am certain we all agree there is no substitute for actual range time to develop muscle memory and practice various live fire drills. While these products do not seek to replace time spent on the range, they do seem to represent a viable alternative when a trip to the range is impractical. These are only a few of many similar products available, for all shooting applications.
Although not something you can use at home, there are a number of camera target systems for mid and long range rifle use; examples of which are linked here and here and here. There are even plans available for the do-it-your-own-bad-selfer, with examples here and here and here.
If you're like broseidon and suddenly find yourself wildly rich and famous and want a slicker-than-shit system approved for use in NRA competition, try Silver Mountain Targets for an acoustic long range system.
How many of you practice at home, and which drills do you use? What are your thoughts on these various training systems, and does anyone have experience with these particular products or others like them?
*******
Bonus Content for Discussion
Whether cleaning guns at home after a day at the range, or practicing some of the drills described in today's links, one can't help but think about gun safety and the potential for things to go horribly wrong. I am a pretty cautious fellow by nature, and am constantly taking precautions to prevent the unthinkable, an accidental discharge. As an acknowledged Moron and scatterbrain, I have a few extra simple additional rules for gun handling that have worked for me so far.
WeaselRule #1: I do not load a weapon until I am ready to shoot it. Ever.
WeaselRule #2: I clear all weapons when I am done shooting and am packing up for the day. Always.
WeaselRule #3: Rules 1 and 2 notwithstanding, the first thing I do when handling a firearm is to make certain it is not loaded. Always.
WeaselException A: I keep a pistol in my nightstand with a loaded magazine inserted, but without a round in the chamber. I feel it's a safe compromise and whenever I handle it I dump the magazine and clear the weapon. Without exception.
I have a great deal of respect for firearms and what they can do, and I never handle them casually. I'm often asked to show people the guns in my collection and I am happy to do so, but it is always all business whenever any of the gun safes are open. I have a very good friend, by all standards a very responsible gun owner, who put a .45 inch hole in the wall of his house with an unloaded gun. While thankfully no one was hurt or killed, just talking about it makes him sick to this day.
Just this morning, alert contributor Mr. Charles B. Dildo, sent in this link to a current news story about the completely unnecessary death of a police officer in St. Louis. Apparently, two cops thought it would be a good idea to play some sort of Russian Roulette with a loaded gun, and surprise!... one was fatally shot in the chest. This has to rate at least a 70 on the 1 to 10 scale of retardation. I cannot decide if I should be appalled by the idea people trusted with the responsibility of wearing badges can be that profoundly irresponsible, or simply acknowledge the inevitability of the profoundly stupid eventually removing themselves from the gene pool. I know, I know - cops are just people and so on, but don't you think this was perhaps just a little extra stupid?
Which leads me to the question; does the use of a real firearm in training at home make you slightly, well, uncomfortable? How about the use of the blue "training" simulation guns? Would pointing one of these at a person make you feel just a little uneasy? Logically, we know they aren't real guns, but for me there is subconsciously something slightly troubling about having the familiar feel of a gun in-hand and pointing it at a person.
What do you think?
*******
Link-O-Rama
No Ammo Training Drills
Video: Maximize Your Range Time
Home Gun Drills
Guns & Ammo Article on Home Systems
***Mail Bag***
I believe we all owe a debt of gratitude to the unnamed Moron who sent in this
link
to the video below.
Kirsten Joy Weiss has a youtube channel with all sorts of videos, and your Gun Thread homework for the week is to watch them all.
***
Finally, here's a suggestion on how to spend your Christmas money. Georgia Arms is having a sale and a free shipping offer. I have used their ammunition for years for casual shooting and recommend it without hesitation.
*************
IMPORTANT!
The magic number of attendees for NoVaMoMe 2019 has been reached and even exceeded a little. No worries if you have registered and received a confirmation email - you're all set! If you haven't registered and are still interested in attending, we will be happy to place your name on the waitlist should a space open up, just send us an
email
. If you have registered and your plans change, please let us know so we may offer the space to others. A big thanks to all those who have registered and we look forward to seeing you on February 9th!
*************
Please note the new and improved gmail account morongunthread at gmail dot com. If you have a question you would like to ask Gun Thread Staff offline, just send us a note and we'll do our best to answer. If you care to share the story of your favorite firearm, send a picture with your nic and tell us what you sadly lost in the tragic canoe accident. If you would like to remain completely anonymous, just say so. Lurkers are always welcome!
That's it for this week - have you been to the range?

posted by Open Blogger at
07:22 PM
|
Access Comments