« Gun Thread: Training at Home [Weasel]
|
Main
|
The Morning Report - 1/28/19 »
January 27, 2019
Sunday Overnight Open Thread (1/27/19)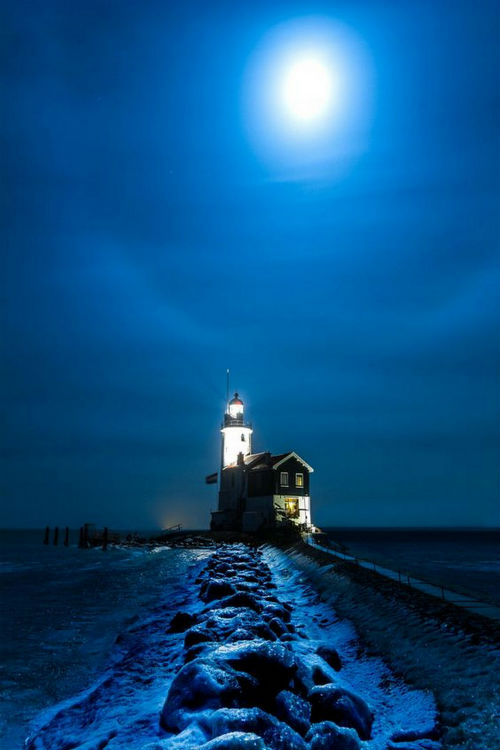 ***
The Quotes of The Day

Quote I

Get a hold of yourself. Let the "Ahoy!" crowd read from the Democrat narrative memo. You shouldn't. You should chill. Kurt Schlichter

Quote II

There's three guys who played for me way back when standing back here waiting to see me, and I'm happy to see them. And I'm concerned about them because they weren't my guys for 3 years, 4 years or 5 years. They're my guys forever. And that's the way we should all feel about what we do. Because we have a responsibility and obligation to help these guys. They need us. I mean, how many guys do you coach that have two parents in the home? How many guys do you coach that don't have any parents in the home? That's us. That's who we are. That's what we need to take responsibility for.Nick Saban

Quote III

The American people do not like it when you throw a wrench into the lives of government workers over an unrelated political dispute. Working people throughout America empathized with the federal workers and were aghast at what the president was doing to them. Hopefully, now the president has learned his lesson.Sen. Chuck Schumer (D-NY)

Quote IV

To put it bluntly: They were 16-year-olds subjected to verbal racist assault by grown men; and then the kids were accused of being bigots. It just beggars belief that the same liberals who fret about "micro-aggressions" for 20-somethings were able to see 16-year-olds absorbing the worst racist garbage from religious bigots … and then express the desire to punch the kids in the face.Andrew Sullivan

Quote V

"As a daughter, I'm grieving and I'm sad — as an American, I hate this country without him in it. I know that sounds awful. I don't hate America but I just hate it without his leadership. I'm very — I'm sad all the time. I'm struggling with that sadness."Meghan McCain
***
The War on meat. Vegans are winning.

Vegans are winning the war on meat
The woke are rapidly turning vegan, with meat-eating seen as, well, just a bit Trumpy.
***

It won't be long until government gets involved.Scooter injuries are on the rise.

People are getting injured riding electric scooters — and most riders aren't wearing helmets, new research says. The findings highlight the safety risks when infrastructure and regulation fail to keep up with a controversial and popular new transportation trend.

Over the course of a year, at least 249 people visited two Southern California emergency rooms with broken bones, bumps, bruises, and head injuries — including brain bleeds — from scooter accidents, according to a paper published today in the journal JAMA Network Open. While most of the injuries were from riding the scooters, some pedestrians were injured when scooter riders crashed into them, and others tripped over scooters while walking.
***

One liberal member of the media doesn't care for AOC. Piers Morgan.

"Yet our budding female Robin Hood recently wore a $1,990 Gabriela Hearst blazer, $890 matching wool pants, and $625 Manolo Blahnik pumps for an Interview magazine photo-shoot, in which, with no apparent sense of irony, she draped herself around construction workers and talked about the urgent need for more to be done to reduce financial inequality. It wasn't quite Marie Antoinette 'Let them eat cake!' level of tone-deaf offensiveness, but it wasn't far off," he wrote.

Completing this poll entitles you to The Western Journal news updates free of charge. You may opt out at anytime. You also agree to our Privacy Policy and Terms of Use.
"AOC's hypocrisy appears to be limitless," he wrote, later adding, "But it's not her hypocrisy that's most troublesome. It's her inability to tell the truth."
***

Is it possible that AI could replace or reduce the number of air traffic controllers?

Air-traffic-services provider NATs will lead a trial study of more than 50,000 arrivals through March and present findings to the U.K. Civil Aviation Authority, potentially paving the way for the system to be deployed as early as this year.

The same technology could also control the airport's $22 billion third runway due to open for flights by 2025, removing the need to construct a new control tower to oversee the strip north and west of the existing one
***
The ONT Musical Interlude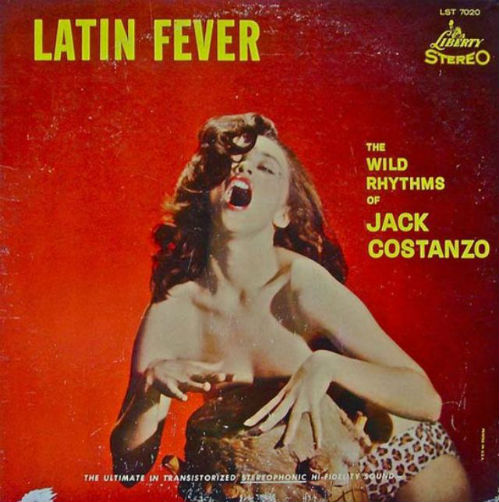 ***

Quite the family dynamic. Holidays must be a total hoot.

In today's dose of alarming/unpractical/hilarious viral wedding news, one vegan bride in Australia is getting slammed for not inviting meat-eating family members to her nuptials. Her reasoning? Because they're "murderers." (That's one way to narrow down your guest list.)

News.com.au reports that the bride, whose name remains unknown, sought solidarity regarding her troublesome wedding ban in a vegan Facebook group, Vegan Revolution, Tuesday night. In a now-deleted post, the plant-enthusiast explained the sitch to fellow herbivores.

"When your 'family' tries to guilt trip you into letting them come to your fully vegan wedding, even though they're omnivores," she wrote via social media with two laughing-crying emojis. "Just for some context, some family members were told they are not invited to my wedding because we don't want to host murderers. Our wedding is supposed to be one of the happiest days of our lives." Ugh, don't you just hate when people who don't share your dietary principles ruin your wedding!?
***
Twitter Tip of The Day

Never, ever, ever tell Jake Tapper to #LearnToCode.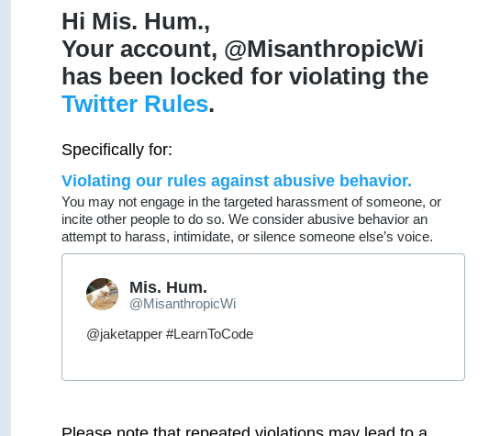 I guess my timeout is a week.
***

You would think people who go to the gym were tough? Not the case at CDY Fitness in Troy, MO.

A man says he was asked not to wear a shirt supporting President Trump at a gym that he attends in Troy, Mo.

Staff Sgt. Jake Talbot says he has worn the shirt to CDY Fitness in Troy many times before but on Sunday, he says the owner asked him not to wear the shirt again, saying the shirt was offensive to her and others.

"I was just puzzled there for a second. She said that it was racist and represents racism and that's when I when I was like 'oh, you're done," said Talbot.

Talbot says he finished his workout before posting his frustrations to Facebook.

"The owner Liz came up to me and said that Trump shirt I had on was offensive and said I needed to remove it in order to work out there, and that it is linked to racism. I hate the word, its used way too loosely. It's 2019, get the hell over it, it's not racism," Talbot said.
Resistance is a two-way street. I would wear the shirt again. If Liz of CDY Fitness told me to remove it I would say, NO. Let her call the police and have me led away. Then the lawsuit would start and I would own CDY Fitness.
***

Neither snow nor rain nor heat nor gloom of night stays these couriers from the swift completion of their appointed rounds. Fire on the other hand......Genius Award Winner.

Brian Riley heard some racket Wednesday night outside of his home in the Northland but, at first, he didn't think much of it.

"I could hear tires for like 10, 15 minutes, just tires squealing, like someone was stuck in the snow," Riley said. "I didn't think much about it."

After his dogs began barking loudly, Riley decided to check one of his home security cameras for a peek outside. And he couldn't believe his eyes.

Check out the video player above to see Riley's security camera footage.

"I think everybody was shocked to see it," Riley said. "Like, 'Holy cow! What is happening right now?'"

A U.S. Postal Service delivery truck exploded into a ball of flames down the street from Riley's home in a subdivision off N.E. Barry Road.
***

An app that helps blind people navigate. Tonight's Feel Good Story of The Day.

Be My Eyes is a free app that connects blind people with sighted volunteers for visual assistance through a live video call.

The app's homepage indicates nearly 2 million sighted users have signed up to serve as volunteers.
***

Tonight's ONT has been brought to you by Bravery.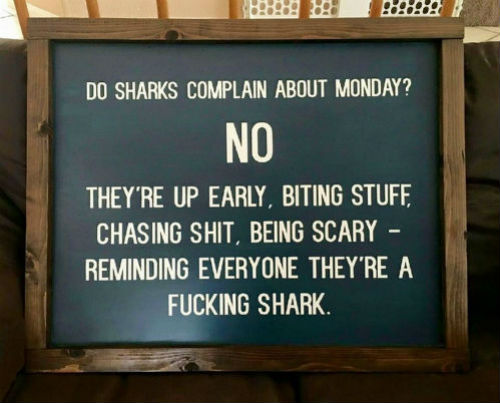 Notice: Posted with permission by the Ace Media Empire and AceCorp, LLC. dedicated to viewers like you.

You asked for it:
Weekly commenter stats for week of 1-27-2019
Top 10 commenters:
1 [566 comments] 'Anon a mouse' [79.49 posts/day]
2 [464 comments] 'Mark Andrew Edwards, buy ammo'
3 [446 comments] 'willow'
4 [444 comments] 'rickb223'
5 [428 comments] 'Christopher R Taylor'
6 [423 comments] 'Mr. Peebles'
7 [380 comments] 'garrett'
8 [364 comments] 'Deplorable Jay Guevara'
9 [353 comments] 'Grump928(C)'
10 [335 comments] 'Skip'
Top 10 sockpuppeteers:
1 [174 names] 'Miklos, always ready for a cookout' [24.44 unique names/day]
2 [51 names] 'Duncanthrax'
3 [45 names] 'LeftCoast Dawg'
4 [45 names] 'JuJuBee, just generally being shamey'
5 [41 names] 'Some Jackass'
6 [34 names] 'Adirondack Patriot'
7 [32 names] 'Cicero (@cicero)'
8 [32 names] 'Justice Kagan'
9 [31 names] 'Little Lupe'
10 [29 names] 'Jukin the Deplorable and Profoundly Unserious'


posted by Misanthropic Humanitarian at
09:59 PM
|
Access Comments