« Can't let go of those drumbeats [KT]
|
Main
|
Ace of Spades Pet Thread »
January 26, 2019
Saturday Gardening Thread: January 26 [KT]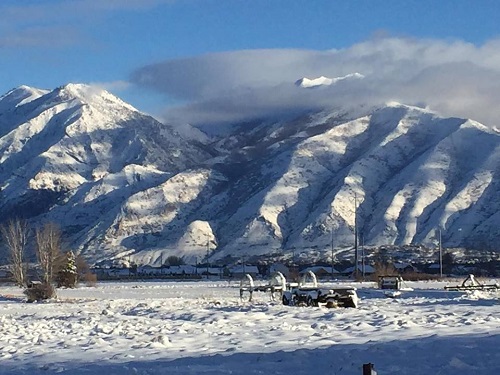 Greetings, gardeners and garden dreamers! The winter farm scene above is from the Wasatch Front south of Salt Lake City. Today, we have some interesting contributions from The Horde featuring birds in winter, veggies and early spring bulbs. And weird science.
<Birds and Landscapes
Gordon sent in something interesting:
A muster of turkeys in a Minneapolis park, in January. There were 20 or so. It is not rare to see turkeys in town, but this was a larger brood.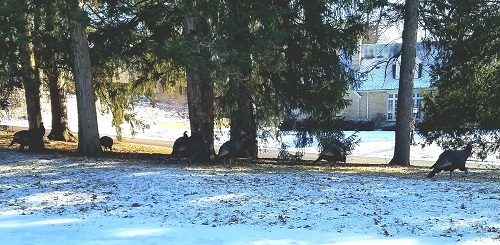 Amazes me to see turkeys walking around in Minnesota in winter.

Illiniwek has been enjoying the birds and the views on his farm:
Everything is covered here, with almost a foot of snow and an icy crust on top.

So I've fed the birds, which added some contrasting color to the landscape.

So many birds, as many as 14 cardinals at a time, and here are 14 bluejays.

That is a red-headed woodpecker behind the post ... many juncos and pine siskins also show up.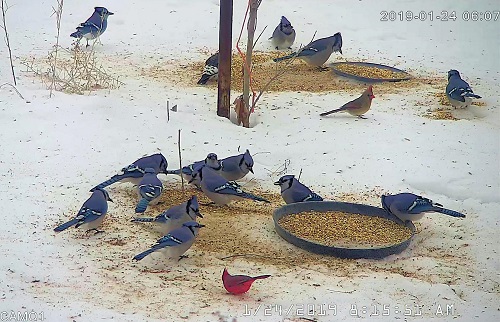 This has more variety, lower quality.

Fun to see them so close up.
This is looking across the pond ... the view from my computer chair. I just recently replaced the old sliders and aluminum storms with low-e thermopanes ... only $75 per window and it really brings the outside view inside. That's my Nandina on the inside.
Great view. Let us know how the Nandina does with the low-e thermopanes. I have wondered if plants get all the light wave lenghts they need next to those.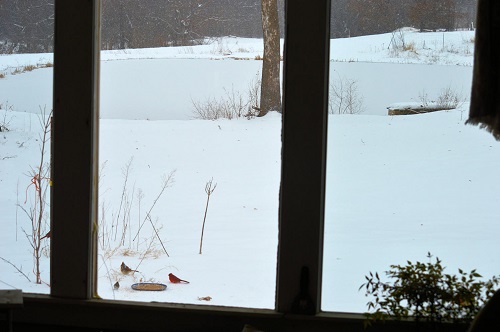 Seed Shopping
Still going through catalogs? Finding anything interesting? Hank Curmudgeon sent in a video about the ultimate seed source. They must have a catalog, right?
>
Hank also send in an article on how to grow, harvest and preserve onions. It also has cooking tips and so forth. And a little bit of interesting history.
Remember to choose onion varieties according to your latitude. For bulbing onions, anyway. There are some fancy Japanese green onions in catalogs. And some enticing Italian onions. Along with regional favorites.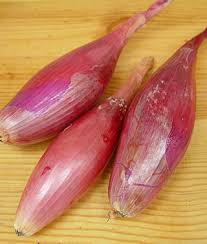 Science
Hank is always looking out for us. He also sent in this great feature on the hidden secrets of insect poop.
Perhaps one of your garden pests could be the source for a new antibiotic!
And here's one on how to save the bees. Add a little variety to their pollen diets. Here are some honey bee queen larvae floating in royal jelly. Bees don't just need nectar for honey.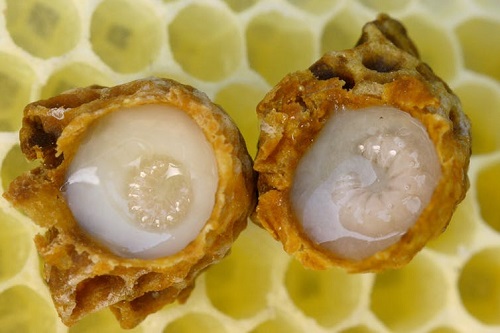 DARPA wants to turn insect brains into robot brains. Hank asks, "What could possibly go wrong?"

Gardens of The Horde
Le Garde Vieux checks in with some hope for spring:
These daffodil buds will bloom by February 1st. Guaranteed! They haven't let me down in 12 years here on the Tennessee.

We have a real winter here in northern Alabama but it is quite short, thank God.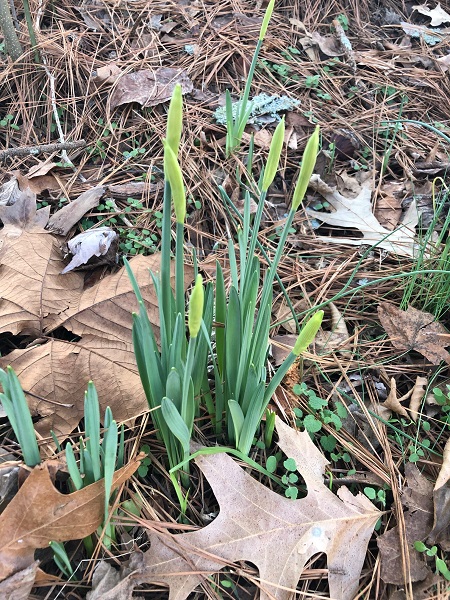 A Friend of the Gardening Thread contributes this photo of an amaryllis (well, hippeastrum) that didn't quite bloom in time for Christmas.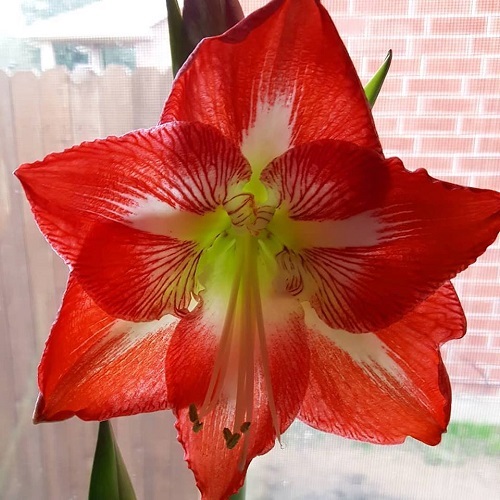 Enjoy your weekend.
If you would like to send information and/or photos for the Saturday Gardening Thread, the address is:
ktinthegarden
at g mail dot com
Include your nic unless you want to remain a lurker.

posted by Open Blogger at
12:53 PM
|
Access Comments