« Trump's First Prime Time Address at 9 PM Eastern Will Address Border Security and the Shutdown
|
Main
|
The Morning Report - 1/9/19 »
January 08, 2019
Tuesday Overnight Open Thread (1/8/19)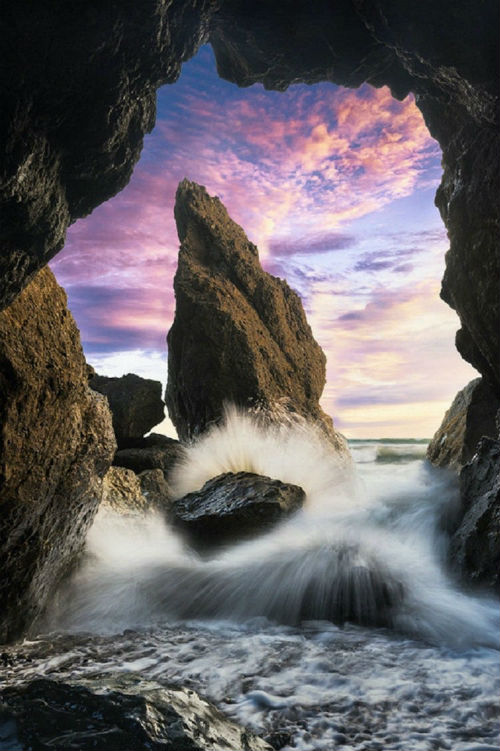 ***
The Quotes of The Day

Quote I

So why not tax them at 100 percent? The answer is that this would eliminate any incentive to do whatever it is they do to earn that much money, which would hurt the economy. In other words, tax policy toward the rich should have nothing to do with the interests of the rich, per se, but should only be concerned with how incentive effects change the behavior of the rich, and how this affects the rest of the population. Paul Krugman

Quote II

"It's a little embarrassing to sit here and tell you all that we haven't had a new commercial in two or three years. As of last week, the ones that are running today are two or three years old." Gen. Stephen Townsend

Quote III

"This is a dangerous person in Congress if her views were ever to catch hold. I would like to think the people of Michigan and that district are having some buyers' remorse about sending her to Congress."Former Gov. Mike Huckabee

Quote IV

"It is now becoming increasingly common for them to be exposed to inappropriate, even aggressive behaviour. Something is seriously wrong if those who provide society services in their work have to be afraid of the people they are helping."
Finland's President Sauli Niinistö

Quote V

"I prefer younger women's bodies, that's all. End of. The body of a 25-year-old woman is extraordinary. The body of a woman of 50 is not extraordinary at all," Yann Moix
***

Oh FFS Sticks and stones may break my bones but certain T-shirts are much worse.

You might have thought it was the most innocuous item someone could wear: a simple black T-shirt bearing the dictionary definition of woman as 'human female'.

But a young mother has been barred from her local pub after a complaint that the words discriminated against transgender people.

The unlikely new front line of the ongoing war between feminists and transgender campaigners is the snug Five Clouds Tap and Bottle in the historic market town of Macclesfield.

Rebekah Wershbale said she was 'stunned' when a barwoman at the pub informed her she was banned because of the definition.
***
Some people are equipped to be law enforcement officials. This asshole isn't.

Conway, AR — A graphic video was taken over the weekend which showed a Faulkner County Sheriff's Office deputy shooting a tiny dog simply because the dog's owner refused to walk to the road to speak to him. What's more, the department responded by saying no policies were violated.

The officer in the video was deputy Keenan Wallace, who appeared to become frustrated with the dogs owner, Doug Canady. In the video, Wallace asks Canady to come to the road to talk to him and Canady replies that he will not. That's when Wallace threatened to kill his dog "Reese's."

Canady refuses to come to the road once more and Wallace immediately draws his pistol and shoots the 9-pound dog.
***

Telemedicine. Good stuff. NOT!

New Mexico Poised to Tell You to Shut Up and Die
At this point it is a joke to remind people that Euthanasia is not about the terminally ill suffering in pain dying in "dignity", but all about killing off anyone and everyone they can.

A bill proposed in New Mexico our allow non-Doctors to kill off anyone and everyone provided that the killer was........
***

AI algorithm detects Alzheimer's disease much sooner than traditional diagnostic tools.

A machine learning algorithm programmed by Dr. Jae Ho Sohn can look at PET scans of human brains and spot indicators of Alzheimer's disease with a high level of accuracy an average of 6 years before the patients would receive a final clinical diagnosis from a doctor.

To train the algorithm, Sohn fed it images from the Alzheimer's Disease Neuroimaging Initiative (ADNI), a massive public dataset of PET scans from patients who were eventually diagnosed with either Alzheimer's disease, mild cognitive impairment or no disorder. Eventually, the algorithm began to learn on its own which features are important for predicting the diagnosis of Alzheimer's disease and which are not.
***

Tort reform? We don't need no stinkin' tort reform. 2018 Top 10 Ridiculous Lawsuits.

Moar candy & less cheese, please.
***

One size fits all comes back to bite the government in the ass. Creative and chuckle worthy. H/T redc1c4

YouTuber Royal Nonesuch made a quick $300 by taking 3 firearms that he'd built out of scrap and selling them back to the state of Missouri. He described two of the pipe guns as the 'crappiest guns I've ever made' but was still able to successfully sell them off to the program.

…

Nonesuch was literally able to sell pieces of scrap metal and garbage back to the 'no questions asked' program with an intention to purchase a rifle or pistol from a pawn shop after the sale. He stated to his followers that he would post again when he settled on a new gun to purchase.
***

Virginia court rules that local politician cannot block people from their official account.

A federal appeals court in Virginia ruled unanimously Monday that a county official who blocked a citizen from accessing her official Facebook page is in violation of the First Amendment.
The case—which was heard before the 4th US Circuit Court of Appeals—found that Phyllis Randall, the chair of the Loudoun County Board of Supervisors, improperly blocked a man named Brian Davison on Facebook for 12 hours back in February 2016.

During one town hall meeting involving Randall, Davison had suggested that some financial improprieties were afoot. Within hours, Davison left a lengthy Facebook post on Randall's page, and she banned him. The next day, she reversed course and unbanned him, but his post remained deleted.
***

The King, keeping the man down.

A gentleman was trapped in a Burger King restroom, forced to listen to the staff laugh at his plight. In compensation the local manager offered him 'meals for life' -- that's right, a lifetime supply of mediocre "whoppers" and some of the worst fries in fast food existence!

For a few weeks all was well, then a REGIONAL manager revoked this fitting reward, and the gentleman has been offered no other recourse than to sue.
***

Do you have a food allergy? Or is it just in your head?

Millions of Americans might be mistaken about their self-professed food allergy, suggests a new survey. It found that while nearly 20 percent of people said they had a food allergy, only half as many people reported the sort of symptoms you'd expect from eating something you're allergic to.

Researchers surveyed more than 40,000 adults via the phone and internet between October 2015 to September 2016. The volunteers were asked if they had any food allergies and about what symptoms they typically had. They were also asked if they had ever been formally tested and diagnosed with a food allergy by a doctor.
***

Loud pipes save lives. What do quiet pipes save? Perhaps a motorcycle company?

Harley-Davidson dropped some important details about its forthcoming (and hotly anticipated) electric motorcycle, LiveWire. The motorcycle manufacturer announced it would begin taking preorders for its first electric two-wheeler, with deliveries expected later this fall. But it won't come cheap: the LiveWire's list price starts at $29,799.

That's significantly more than other electric motorcycles on the market today. Zero, which has been called the "Tesla of motorcycles," sells its Zero S model starting at $10,995, and its longer-range Zero SR for $16,495. Of course, you're not getting the premium branding and 116-year-old legacy that comes with Harley-Davidson's nameplate, but you're also saving nearly $20,000.
***
The ONT Musical Interlude
January 8, 1946, Born on this day, Robert Krieger, guitarist with The Doors, (1967 US No.1 & UK No.49 single with 'Light My Fire' and a 1971 US No.14 & UK No.22 single 'Riders On The Storm'). via thisdayinmusic.com
&&&
January 8, 1947, Born on this day, David Bowie English singer, songwriter, multi-instrumentalist, record producer, painter and actor. His first UK Top 40 single was the 1969 'Space Oddity' which became a UK No.1 in 1975, plus over 50 other UK Top 40 hits including five No.1's. Bowie has also scored two US No.1 singles, the 1975 'Fame' and 1983 'Let's Dance'. His music and stagecraft significantly influencing popular music and during his lifetime, his record sales, estimated at 140 million worldwide, made him one of the world's best-selling music artists. Bowie died from liver cancer at his New York home on 10 January 2016. via thisdayinmusic.com
***
How much would you like to bet that this guy used the "dog ate my homework" excuse in school? Genius Award Winner.

A Florida Man denied ownership of three syringes removed from his rectum during a 4:30 AM strip search at a county jail, according to a criminal complaint.

Cops arrested Wesley Scott, 40, early Friday on an outstanding warrant charging him with drug possession. While being searched in the field, Scott denied having any illegal items concealed on (or in) his body.
***

When he's not gaming he's helping St. Jude's Hospital and is Tonight's Feel Good Story of The Day.
***

Tonight's ONT has been brought to you by Rest & Relaxation.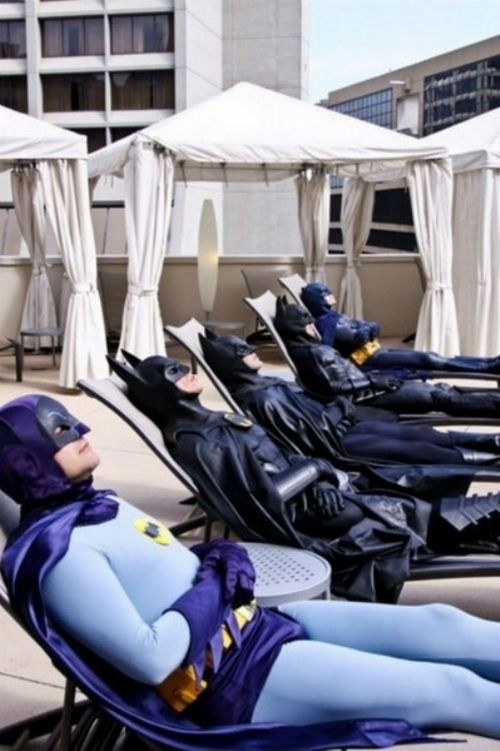 Notice: Posted with permission by the Ace Media Empire and AceCorp, LLC. Black out miles never occur on The ONT.
January 8, 1946, Born on this day, Robert Krieger, guitarist with The Doors, (1967 US No.1 & UK No.49 single with 'Light My Fire' and a 1971 US No.14 & UK No.22 single 'Riders On The Storm'). via thisdayinmusic.com
&&&
January 8, 1947, Born on this day, David Bowie English singer, songwriter, multi-instrumentalist, record producer, painter and actor. His first UK Top 40 single was the 1969 'Space Oddity' which became a UK No.1 in 1975, plus over 50 other UK Top 40 hits including five No.1's. Bowie has also scored two US No.1 singles, the 1975 'Fame' and 1983 'Let's Dance'. His music and stagecraft significantly influencing popular music and during his lifetime, his record sales, estimated at 140 million worldwide, made him one of the world's best-selling music artists. Bowie died from liver cancer at his New York home on 10 January 2016. via thisdayinmusic.com
&topic=world_news">

posted by Misanthropic Humanitarian at
09:53 PM
|
Access Comments