« Artistic Freedom and Liberty [KT]
|
Main
|
Ace of Spades Pet Thread »
January 05, 2019
Saturday Gardening Thread: It's a New Gardening Year [KT]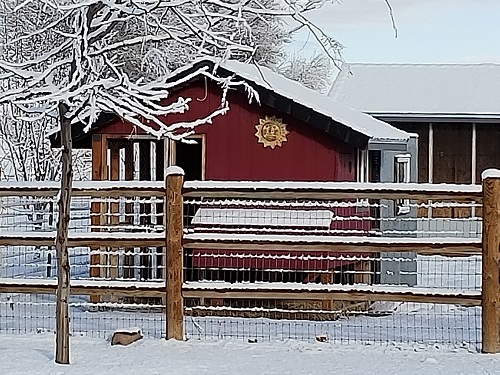 Happy New Year, Gardeners and Garden Voyeurs! S.Lynn sent us the lovely winter scene above, plus this garden update:
Got our white Christmas two days late. Just dug up the rest of my carrots. They stayed nice in the ground. Gardening is full of experiments and that one worked out well.
I asked if the carrots were sweet.
They were very "carroty" if that's a word. Yes, sweet'ish..
Below the fold, more desert gardening, plants at Disneyland, jasmine and orchids.
Back to the Desert
You may recall that last week Wee Creek Farm Girl introduced us to an exotic new fruit she was growing, Finger Limes. This week, more general information and photos on desert gardening:
Wee Kreek Farm Girl reporting in from Arizona. I thought I would send some pictures for you since most of the garden folks are drowning in snow, while this is one of the best times of the year for my garden. Gardening in Arizona has its challenges but every year I figure out a little more and the garden gets better and better. One of the main challenges are the rabbits, birds and Javelina. We fixed the javelina problem by fencing in the whole yard but the rabbits and birds still cause grief and if you plant directly in the ground the tree roots from the water starved desert trees invade and suck all the moisture and nutrients from the bed.
Here's a fact sheet on the javelina. Not an animal I would want in my garden, for sure. Here's an impressive garden view: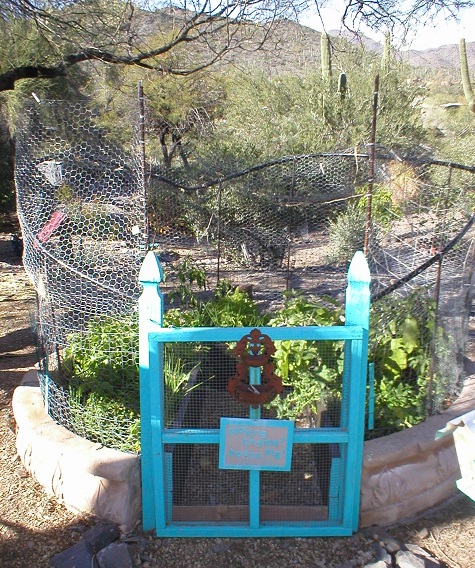 The circular re-purposed fountain base is lined with concrete in the bottom to stop the tree root invasion, after years of struggling we bit the bullet this year, dug the whole thing out, poured 800 sq ft of concrete in the bottom and put the dirt and plants back in and they have never looked so amazing. One of the eggplants in that garden is 4 years old and maybe I got an eggplant or two a year, so far this year I have had 12 eggplants and am still getting flowers and it currently has 4 eggplants on it.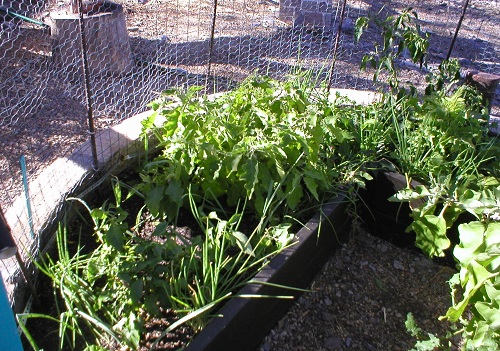 I will keep sending other things for you to look at in the coming months, to give you all hope that spring will come again.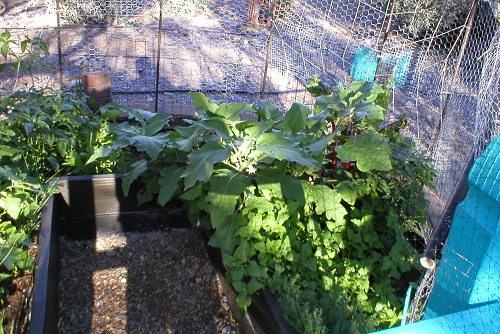 We appreciate that. I asked what the sign said, and she sent a close-up.
My husband made that bit of whimsy for me. He also bought me a metal cut out sign for another bed that says "A dirty hoe is a happy hoe." That is how he has fun in the garden.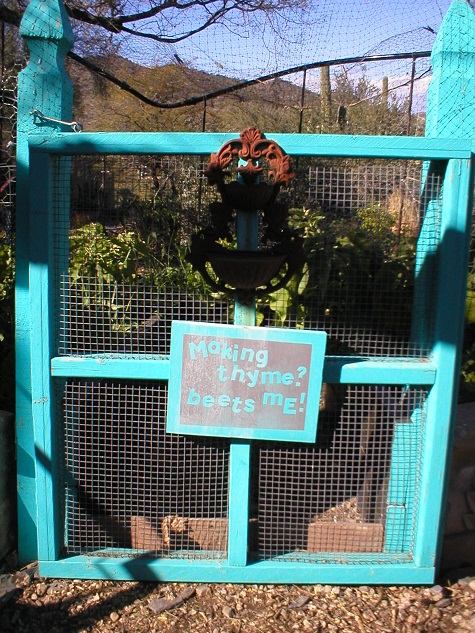 Plants in Disneyland
Don in Kansas visited Disneyland and took some impressive plant photos. Here are a couple of them:
I have no idea what this is. My first thought was some sort of hydrangea, but the flowers don't look right.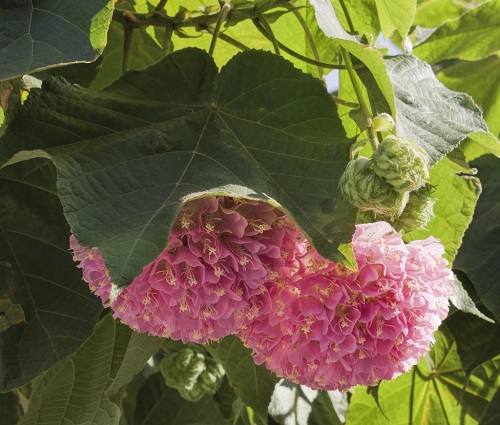 Any ideas what it is?
How many different species of bromeliad can you spot?.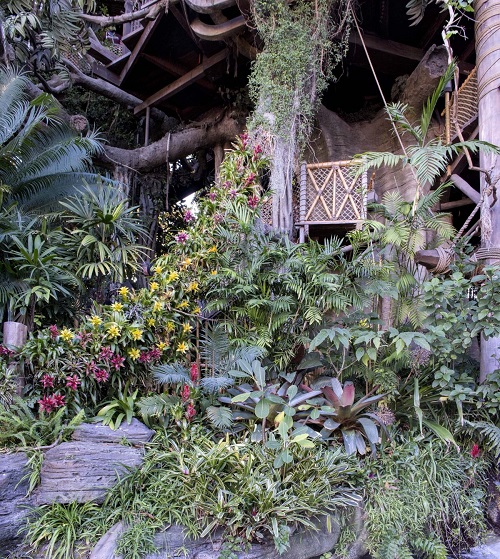 Check out his other photos, too.
Jasmine
From the other side of the country:
It is the first week in January here in northern Alabama and the Jasmine has begun blooming. Mild winters are a blessing. Interesting factoid: if you look closely you can see that the stems/branches on the Jasmine are square not round.

Le Garde Vieux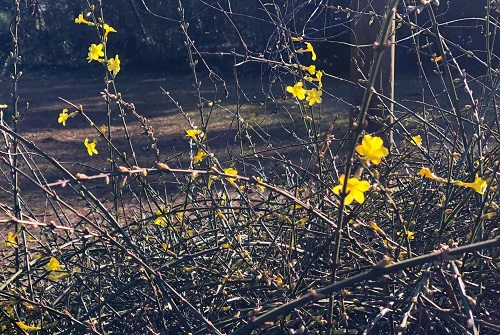 Most of us think of "jasmine" as a strongly-scented white flower, but the earliest ones may be yellow and scentless. Worth considering even if you live in a somewhat colder climate. Think this one could be Winter Jasmine or Primrose Jasmine?
Orchids
Don in Kansas had a new orchid bloom on Christmas, that he thought resembled a little octopus. Fascinating. You can see it in stereo at the link. This one has also been blooming for him. I think it's lovely, but I detect a hint of "clown". So much variety in orchids.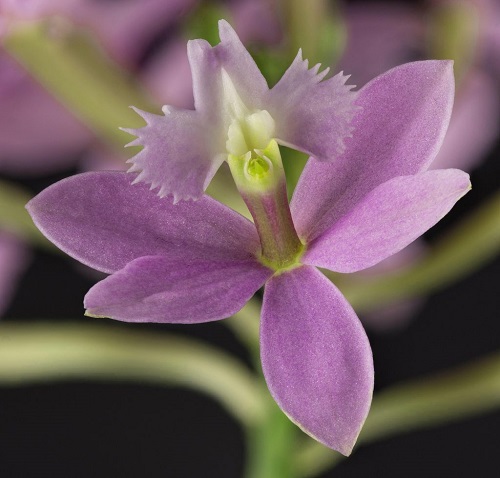 Gardens of The Horde
Let us know if anything is going on in your yard or garden. Send in photos if you have them.
If you would like to send information and/or photos for the Saturday Gardening Thread, the address is:
ktinthegarden
at g mail dot com
Include your nic unless you want to remain a lurker.

posted by Open Blogger at
01:03 PM
|
Access Comments