« Resolutions For 2019?
|
Main
|
The Morning Report - 1/2/19 »
January 01, 2019
Tuesday Overnight Open Thread 2019 Style (1/1/19)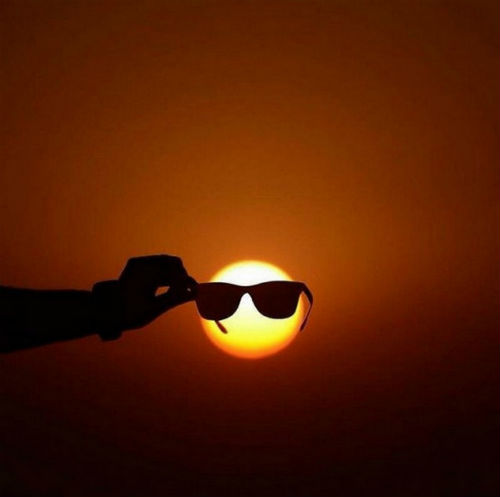 ***
The Quotes of The Day

Quote I

Make fun of her all you want, but she managed to get elected. The Republicans controlled Congress, the Presidency, and the Supreme Court, but couldn't build the wall. Who's more powerful? Wake up, folks. Wake up. James Woods

Quote II

"Our Department's leadership, civilian and military, remains in the best possible hands. I am confident that each of you remains undistracted from our sworn mission to support and defend the Constitution while protecting our way of life."

"Our Department is proven to be at its best when the times are most difficult. So keep the faith in our country and hold fast, alongside our allies, aligned against our foes." Sec. of Defense James Mattis

Quote III

No wall, no matter how many American citizens have to die.

Every day that they refuse to allow the man we elected president to fulfill the most basic function of a national government - securing its national borders - they make a deliberate choice to accept more dead Americans. Oh, and more crime, poverty and welfare costs too. They are willing to let it all happen because their power means much, much more to them than your prosperity, your security, or your life. Col. Kurt Schlichter

Sunday's Quotes of The Day included one from Gov. Jerry Brown (D-CA) about forgiveness.
You have to be contrite to receive absolution, Moon Beam.


2 Illegal Alien Killers In California In 1 Month Protected By Sanctuary State
This is what Democrats are shutting down our government for.


Jerry Brown and the pro-illegal lobby have a lot of blood on their hands in California.
***

Why is it more difficult to enter a professional sports venue than your average public school? H/T Golfman in NC

Two decades after Columbine and five years after Sandy Hook, educators and police still weren't ready for Parkland.

Failures by the Broward County Sheriff's Office and school district cost children their lives at Marjory Stoneman Douglas High School.

A gunman with an AR-15 fired the bullets, but a series of blunders, bad policies, sketchy training and poor leadership helped him succeed. Information reported over 10 months by the South Florida Sun Sentinel reveals 58 minutes of chaos on campus marked by no one taking charge, deputies dawdling, false information spreading, communications paralyzed and children stranded with nowhere to hide.
***

The dark side of the moon. And China is about to explore there.


A little more than a decade ago, China began its lunar exploration by sending a spacecraft named after an ancient lunar goddess to the Moon. Thanks to the Chang'e-1 spacecraft, China became the world's third country to have its own Moon maps, after the former Soviet Union and the US.

This week, China's latest Moon exploration mission is expected to make history for human space exploration—by landing a spacecraft on the far side of the Moon for the first time ever. China's Chang'e-4 lander and rover took off early on Dec. 8 local time, and is expected to touch down any day now. Over the weekend, China's space agency said the rover was in position for landing, just 15 kilometers (9 miles) away from the lunar surface, but didn't specify exactly when it would happen.
***
Oh For Fuck's Sake, grow up. Boo-hoo, Soy-Boy Snow Flake has a temper tantrum online.

Marriage isn't easy and everyone one of us heard the saying 'marriage is work' at least once. And yes, once the honeymoon stage is over, it's not so easy to maintain a fulfilling and wholesome relationship, but there must be certain red flags that obviously show that the relationship isn't working the way it should be. If so, what are those red flags? Is lack of romance and intimacy a red flag? What about a passive-aggressive excel spreadsheet displaying all of the days you refused to sleep with your partner?
***
Problems with bacon in the U.K.

The reputation of the meat industry will sink to that of big tobacco unless it removes cancer-causing chemicals from processed products such as bacon and ham, a coalition of experts and politicians warn today.

Led by Professor Chris Elliott, the food scientist who ran the UK government's investigation into the horse-meat scandal, and Dr Aseem Malhotra, a cardiologist, the coalition claims there is a "consensus of scientific opinion" that the nitrites used to cure meats produce carcinogens called nitrosamines when ingested.

It says there is evidence that consumption of processed meats containing these chemicals results in 6,600 bowel cancer cases every year in the UK – four times the fatalities on British roads – and is campaigning for the issue to be taken as seriously as sugar levels in food.
***
The ONT Musical Interlude
January 1, 1990, New American radio station WKRL in Florida played the Led Zeppelin track 'Stairway To Heaven' for 24 hours, as a prelude to an all Zeppelin format. via thisdayinmusic.com
***
January 1, 1982, ABBA made their final live appearance as a group when they played in Stockholm, Sweden. via thisdayinmusic.com
***

2019 Resolutions? No more gratuitous Status Quo vids.

Definitely not gratuitous. Still doing good in 2019.
***
It wasn't a Yoder who was unruly and became tonight's Genius Award Winner.

A flight from Canada to Switzerland was diverted and delayed due to the actions of an allegedly unruly passenger.

The plane took off from Pearson International Airport in Mississauga, Ont., Sunday evening, bound for Zurich.

It made an unscheduled landing at St. John's International Airport about 2.5 hours later. Const. James Cadigan of the Royal Newfoundland Constabulary says police officers were called to meet the diverted flight "due to an intoxicated and disruptive passenger."
***

The following story could be argued from two different points of view. However, the final result is Tonight's Feel Good Story of The Day.

DAVENPORT, Iowa – Almost a year ago Lisa Bragg's son, Markus, passed away from a heroin overdose at 27 years old. After he passed away she made the decision to donate her son's organs – including his heart.

Markus' heart was given to Kenneth Vogelsong, an Ohio father of four. He was close to death after his heart enlarged and was unable to pump blood to other organs efficiently.

Bragg said anyone would want a heart like the one her son had.

"He was always helping somebody," comments Bragg. "He had a heart of gold."
***
Tonight's ONT has been brought to you by Product Evaluation.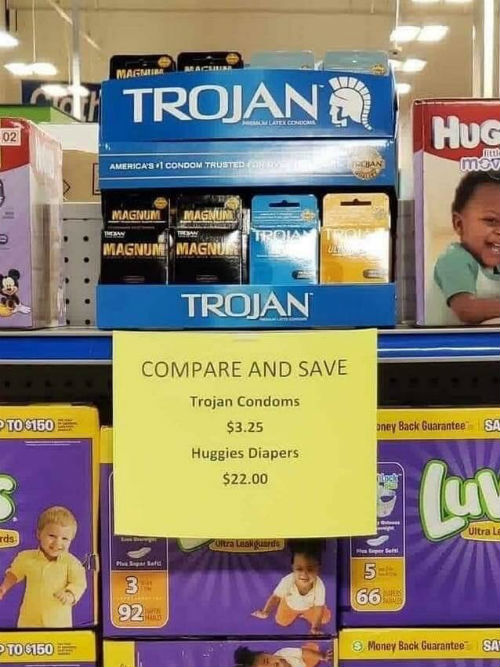 ***

Notice: Posted with permission by The Ace Media Empire, AceCorp, LLC, Shelving Union 13 and the International Order of Syrup Makers.
New Years Wishes, loose change from under the couch cushions and gift certificates from the local bait shop always welcome at petmorons at gmail dot com or at the Twitter Thingy.


posted by Misanthropic Humanitarian at
10:00 PM
|
Access Comments