« Gun Thread: I Can't Hear You!! [Weasel]
|
Main
|
The Morning Report - 12/31/18 »
December 30, 2018
Sunday Overnight Open Thread (12/30/18)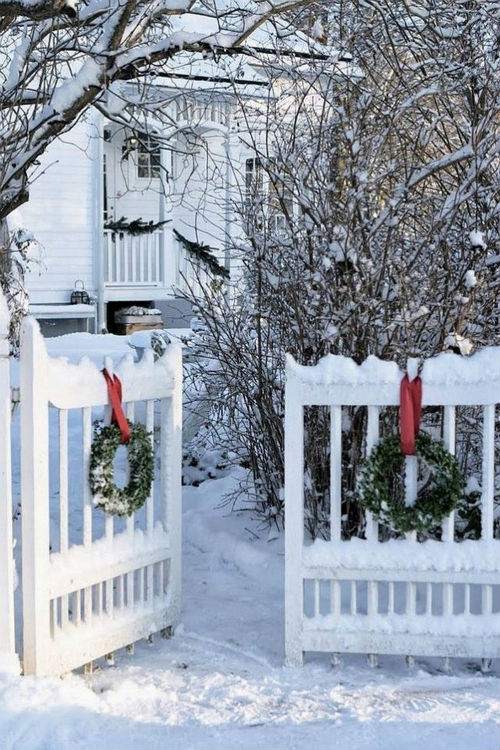 ***
The Quotes of The Day

Quote I

"Many people in today's society do not believe in either forgiveness or redemption," Brown told the newspaper. "They believe that what you do is who you are. That philosophy is not something that I share. I don't think it's Christian ... and it does not comport with historical notions of justice." Gov. Jerry Brown

Quote II

For almost a decade, I have made mocking reference to Local 473 of the Amalgamated Union of Lone Wolves. But there's no point to jokes, is there? Because, as absurd as they are, you wait a year or two and everybody's doing them entirely straight-faced. The phrase "lone wolf" was created by the Pansy Media to ward off the suggestion that all these lone wolves might have something in common. Just as "all politics is local", all jihad is lone. And, if you use the phrase often enough, it has such a pleasing anesthetizing effect you don't even notice that you're sitting there typing, perfectly seriously, about a gang of nineteen lone wolves. Mark Steyn

Quote III

As with citizenship and life itself, so with any number of things. I myself, for instance, don't deserve to be 6 foot 3 with a high IQ, and yet I've undoubtedly benefited from these things in countless ways. Are those benefits moral evils in relation to those persons who aren't as fortunate as I am? What about those who were born with what I lack? How can all these inequalities, or "privileges," be put right? Christopher DeGroot
***

White chicks, not needed or wanted.


Organizers of the Women's March in predominantly-white Humboldt County, California, canceled their planned January 19 march because the participants were too white.

"Up to this point, the participants have been overwhelmingly white, lacking representation from several perspectives in our community," the Women's March of Eureka California said in a Facebook statement (see below).

"Instead of pushing forward with crucial voices absent, the organizing team will take time for more outreach."
***

Once upon a time John F-ing Kerry uttered the following:

"For some people, that is all they need simply to climb under the sheets, close their eyes and push the world away," Kerry said. "And shockingly, we even see this attitude from some who think they ought to be entrusted with the job of managing international affairs."


"The future demands from us something more than a nostalgia for some rose-tinted version of the past that did not really exist in any case," he said. "You're about to graduate into a complex and borderless world.

Falling into the category of: You can't make this shit up.

Saint-Briac-sur-Mer on the Brittany coast in France is a private playground for the European elite.

It's also the home of Les Essarts, the ancestral home of former Democratic presidential candidate and former Obama Secretary of State John Kerry. It has been in his family since 1923 and was the place he regularly vacationed as a child.

But Saint-Briac is now a legal battleground between the French state and the uber-rich villa owners, including Kerry's family, who for decades have defied a French law that allows for a small right-of-way on the city's beach for hikers and visitors.

Now it seems that the illegal efforts by the villa owners to keep the hoi polloi out of Saint-Briac is nearing an end.
Suck it up buttercup Lyrch, the beach is borderless.
***

First 1984 came to fruition. Now, Soylent Green is on the cusp of reality.

When Americans die, most are buried or cremated. Washington could soon become the first state to allow another option: human composting.

The novel approach, known as "recomposition," involves placing bodies in a vessel and hastening their decomposition into a nutrient-dense soil that can then be returned to families. The aim is a less expensive way of dealing with human remains that is better for the environment than burial, which can leach chemicals into the ground, or cremation, which releases earth-warming carbon dioxide
***
Maybe she should identify as a black gay man instead of a conservative woman. And get a good attorney.

A prominent young conservative commentator whose work has been featured at Red Alert Politics, The Daily Wire and the Independent Journal Review, and who once worked at Fox News, was denied an apartment in Washington, D.C., this week because of her political leanings.

"[M]y second time this week being rejected from an apartment/house in dc bc i worked at fox," commentator Pardes Seleh revealed in a tweet Thursday morning.

Attached to the tweet was a screenshot of an email reply she received earlier in the morning as per a request she'd made to rent a room at an apartment somewhere in D.C.
***
The ONT Musical Interlude
H/T Soothsayer -- Fake Commenter
***
Save the planet or that ribeye steak? Go for the steak, it just doesn't matter.

My research focuses on ways in which animal agriculture affects air quality and climate change. In my view, there are many reasons for either choosing animal protein or opting for a vegetarian selection.

However, foregoing meat and meat products is not the environmental panacea many would have us believe. And if taken to an extreme, it also could have harmful nutritional consequences.
***
Loud bias. Even louder Fake News. Now crickets. PDT is vindicated.

Now then, if you are going to present the man as a journalist, by golly he had better follow the ethics of a journalist.

But journalism ethics allow the New York Times to keep in its employ a reporter who slept with a source older than her father to get classified information.

Khashoggi's death has been illuminating. The press blindly took up his cause, elevating him to the status of Time Magazine Thing Of The Year.
***

The geography is beautiful but.........I sure as hell am not moving to the land of Howard Dean and Bernie Sanders.

If you've been dreaming of moonlight in Vermont -- and getting a re-location subsidy -- "the time has come to make your maple-syrup-coated dreams a reality," reports Fast Company:
[F]or those who relocate this year and can prove that they have full-time remote jobs, it's possible to get paid back for moving expenses, internet bills, or membership in a coworking space... The program offers up to $5,000 a year for two years. For the state, the program is one way to try to address its shrinking population. "We're the second-to-smallest state in the nation, and we're also getting older, so we really need to make sure there's more of a workforce here," says Joan Goldstein, commissioner of the Vermont Department of Economic Development, which is running the Remote Worker Grant Program. The entire state has a population of a little more than 600,000, roughly the size of Louisville, Kentucky.
***

Locking your keys in your car when the cops want to search it? Genius Award Winner.
***
Tonight's ONT has been brought to you by Moron Wardrobe Ensemble.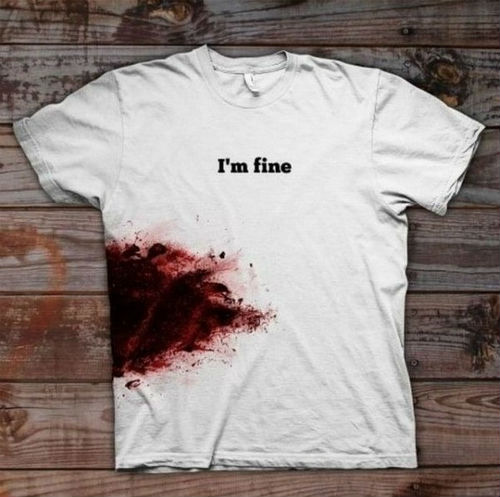 Notice: Posted with permission by the Ace Media Empire and AceCorp, LLC. Tourniquets optional.

posted by Misanthropic Humanitarian at
10:02 PM
|
Access Comments