« Sunday Overnight Open Thread (12/30/18)
|
Main
|
Mid-Morning Open Thread »
December 31, 2018
The Morning Report - 12/31/18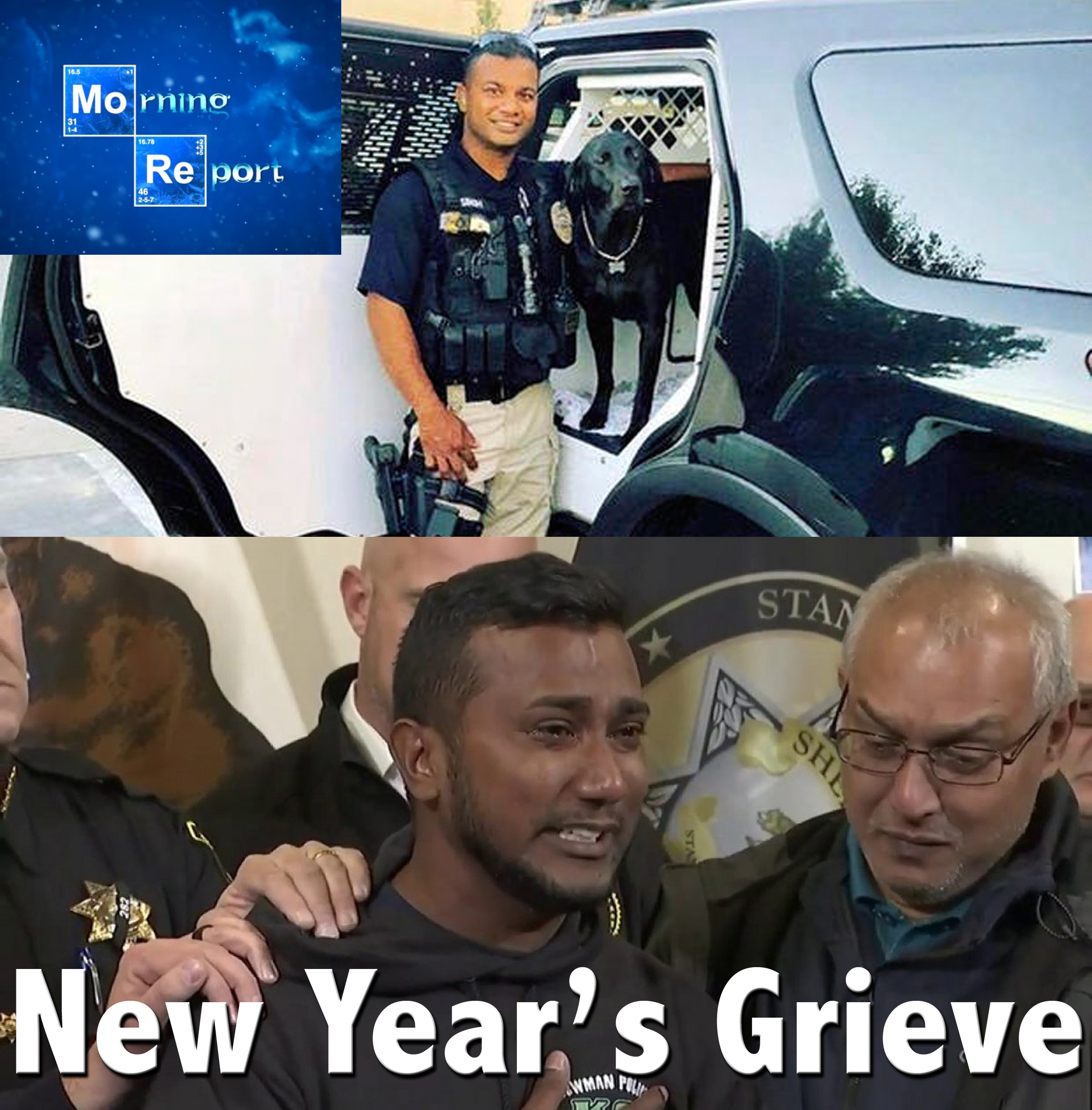 Good morning kids. New Year's Eve is here, but the beat goes on and so let's get with it. First up is the continued government shutdown theater and showdown over the funding of the Border Wall and border security. With the Democrats set to take control of the House next week, the President, IMHO, holds a winning hand. The Dems have stated and demonstrated in no uncertain terms that not one cent will go to fund the wall. To compromise in any way on this will bring the wrath of their insane base down on their heads. Lindsay Graham has stated that the GOP and President are even willing to compromise on DACA and upwards of 700,000 renewable work visas that would grant a sort of de-facto legal status if not official citizenship. Not something that is particularly palatable to me at all but I think this is something the President can shove in their faces once they reject it. Personally, I echo the sentiments of Louie "Go-Go" Gohmert in keeping the government shut down until Hell freezes over.
And not to engage in crass politicization, which is of course the Democrat way, but it is more than justified to point to the murder of a legal immigrant California cop at the hands of an illegal alien criminal underscoring everything we and Trump have been screaming about for years whist simultaneously exploding the Leftist memes of dreamy DREAMrs, spark-of-humanity MS-13 thugs, Central America child molesters/abusers and purveyors of disease, sloth and anti-Americanism having the UN-sanctioned inalienable right to be here under the Emma Lazarus clause. In any case, to round out this topic, we have growing numbers of churches willing to harbor border jumpers, Trump trolls Obama about the wall around the Kalorama Kaliphate, the globalist agenda that is fueling migrant invasions here and abroad and finally, the giant neon sign to round this out for the year is that the GOP is solely to blame for lack of a wall.
On to politics where Daniel Greenfield exposes the Russian trolls accusing the GOP of Russia trolling, lame duck GOP backbencher from Pennsylvania thinks it would be swell if Trump faced a primary challenger in '20, major thinker Joe Donnelly thinks the Dems may be going too far left; I guess he thinks it interferes with their attempt to bamboozle voters into thinking they're pro-American, Sheila Jackass-Lee, the black dame named for a Confederate general, thinks more trillions need to be stolen from the American taxpayer because, "slavery" (how about abolishing your own party? That would do wonders to ease the burden of slavery), and we round out the year with some cromulent essays on the state of politics by Rabbi Dov Fischer and Victor Davis Hanson among others.
To First Amendment and Fake News Fakery where that shining example of journalistic integrity Cuck Todd will no longer allow anyone who questions the "climate change" scam on Press the Meat, Franklin Graham rips Facebook for "temporarily" banning him, the NY Times regrets to inform us that the evil weather-controllers did not, in fact, kill some Muslim medic, and lastly Michael Issikoff, the shameless hack who originally pimped the Steele Dossier as emmes truth now admits that Trump-Russia collusion is a myth.
Over at the Foreign Desk, Lindsay Graham (gee he is popping up everywhere these days, ain't he?) had a long meeting with the President and is saying that the latter is supposedly rethinking his decision to leave Syria (ugh, shit or get off the pot Mr. President), 6 Farsis flounder near Folkestone, Putin sends Trump a Christmas message urging cooperation (Schiff-for-brains' eyes must be Ocasio-Fiascoing), weighing the Kurds, Brazil's prexy-elect is pushing gun ownership, the real enemy is China as underscored by the link about Huawei, and Paul Joseph Watson on the Yellow Vest phenomenon and what it might portend.
Domestically, Chief Justice Erring Crockovich seems to be laying the rhetorical groundwork for further defilement of the Constitution under the guise of "preserving the integrity of the court." Screw, clown; your only job is to preserve the integrity of the Constitution regardless of whether the film of you sodomizing and eating babies is released. Elsewhere, Illinois has been losing population for 5 straight years. Seguing into the non-Dostoyevsky Crime and Punishment files, some hack-in-black has made the horrifyingly terrible decision to grant an appeal to proven-beyond-all-shadow-of-a-doubt cop killer and spurious "political prisoner" Mumia Abu-Jamal, how the bureaucracy hindered first responders (those that were inclined to actually respond, that is) and helped the Parkland shooter massacre so many, did the Saudi's help a hit-and-run driver escape to the Kingdom (two minds of this; KSA helped the 9/11 conspirators and others BUT there is an anti Saudi/MbS sentiment in the media these days so you be the judge), and a look at the problematic nature of police body cams.
To the economy we go with a look at franchises hopeful on killing a job-killing Obama rule, and three essays looking back and looking forward to what might be in store for the markets and the economy. Elsewhere and covering a few categories, the church abuse scandal in Paterson, NJ, the CVS/Aetna merger may not be so hot after all, Nancy Palsi is a tyrant, liar and apostate, Greenpeace are raging hypocrites but you wouldn't know it because of the press or lack thereof, the California Women's March is too white despite taking place in a predominantly white county, a transexual deviant/psycho convict will finally be allowed to bunk his junk in a female lockup. We have overcummed...
From hither and yon, you Bible thumping knuckle-draggers better ix-nay on the Son of G-d stuff lest religion of peace devotees keeeeeeel you, the Times Square ball drop will be dedicated to "Freedom of the Press," which is of course a great comfort to people like Sharyl Atkisson, Tucker Carlson and James Rosen, some sick bastards are cheering the death of Bre Payton (yet another day ending in "Y"), vape shop employee who went ape over customer in MAGA gear gets the chop, interesting piece on Marxism-"Lennonism," Peter Jackson's They Shall Not Grow Old is truly remarkable and lastly our friends at The Federalist pay tribute to their own Bre Payton, taken from us way too soon at 26. Rest in peace.
Anyway, links from around the world, across the nation and up your street. See you all bright and early next year! Have a better one and remain blessed.


BORDER WALL, MIGRANT INVASION, AMNESTY, IMMIGRATION, BORDER SECURITY


posted by at
07:40 AM
|
Access Comments