« Another Open Thread
|
Main
|
The Morning Report - 12/26/18 »
December 25, 2018
Christmas Overnight Open Thread (12/25/18 )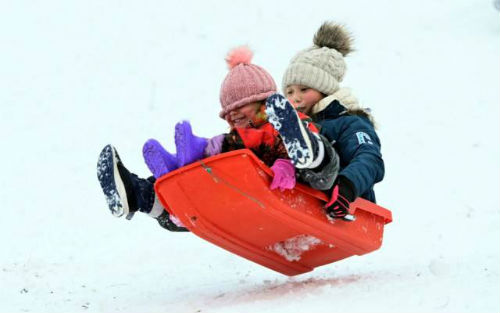 ***
The Quotes of The Day

Quote I

That's always the thing with these scandals. The media big shots always come off as if they have been insulted about their shenanigans being revealed. In this case, the other major media outfits are rallying to defend Der Spiegel. In the dreaded private sector, competitors are always quick to take advantage of the mistakes of a competitor. In the main stream media, the opposite is always true. They circle the wagons and begin lecturing the hoi polloi about the dangers of questioning the media. Z Man

Quote II

We keep hearing ISIS might return and we have to stay to stamp out those creeps again, and fine, killing jihadists is cool, but if the goal is to keep Mideastern jerks from being themselves then we will never, ever leave. The elite always denies it wants us to be the world's policemen, but then it always demands that we keep walking a beat that never ends. Kurt Schlichter

Quote III

Multiple Christmas trees are currently a status symbol for the wealthy, but this picture shows the risks. Instead of a homely symbol of midwinter cheer, these disciplined arboreal ranks with their uniform decorations are arrayed like massed soldiers or colossal columns designed by Albert Speer.... Everything here communicates cold, empty magnificence. Tree lights that are as frigid as icicles are mirrored in a cold polished floor. Jonathan Jones
***

One of the best Christmas presents, evah.
***

Family Christmas cards.Awkward family Christmas photos.
***

Busted on Live PD watching porn. This young lady would be quite the catch.
***
Perhaps if these institutions of higher learning got hit in the pocketbook more often they would think about their hires. Marc Lamont Hill's anti-Semitic comments are hurting in the old pocketbook.

The head of Temple University's Board of Trustees rebuked a faculty member who called for "a free Palestine from the river to the sea" — saying the comments caused the school "immeasurable" damage.

Patrick O'Connor said in an interview with student-run Temple News on Tuesday that he had received up to 30, "maybe 50" emails about the controversy involving Marc Lamont Hill, a tenured professor who was fired from CNN after his Nov. 28 remarks, which were seen as endorsing the creation of a Palestinian state in place of Israel.

In his speech, Hill also backed the boycott, divestment, and sanctions (BDS) campaign against Israel, and did not rule out violence as a means of Palestinian "resistance."
***

Quite the legacy you left there retired Secretary of Defense James "Maddog" Mattis? Feelings, nothing more than feelings.

CAMP ZAMA, Japan – The Army is ordering its hardened combat veterans to wear fake breasts and empathy bellies so they can better understand how pregnant soldiers feel during physical training.

This week, 14 noncommissioned officers at Camp Zama took turns wearing the "pregnancy simulators" as they stretched, twisted and exercised during a three-day class that teaches them to serve as fitness instructors for pregnant soldiers and new mothers.

Army enlisted leaders all over the world are being ordered to take the Pregnancy Postpartum Physical Training Exercise Leaders Course, or PPPT, according to U.S. Army Medical Activity Japan health promotion educator Jana York.
***
Once in a great while the courts get it right. Not often, but once in awhile.

An out of state concealed carry permit does not establish sufficient cause to warrant a car search for firearms, a New York judge's Decision and Order decided Wednesday. Further, the opinion concludes the sworn testimony of the officers involved is not borne out by police video camera and microphone evidence, and a recording from a defendant's cell phone.

"The Court does not find that the search of the Defendant's car was justified in any manner and accordingly grants the Defendant's motion and suppresses any evidence obtained from the search of the Defendant's car," George E. Fufidio, Judge of the Westchester County Court wrote. That's a significant opinion benefiting not just the defendant in the case of THE PEOPLE OF THE STATE OF NEW YORK -against- JONATHAN ROSE, Defendant, but for gun owners who find themselves in a similar situation.
***
Should the Federal Bureau of Investigation Incompetence be using more than written notes in interviews?

When people think of possible wrongdoing by the FBI these days, it often involves serious allegations of misbehavior concerning the investigation of the Trump Campaign or the pre-election reopening of the Clinton email investigation. But it seems to me that there is a more basic problem of corruption that overlaps a bit with politics but also extends well beyond it. The FBI's procedures are designed to be less accurate than possible to allow them to more easily prosecute people. That is unfair and may be unconstitutional.

The FBI often conducts interviews of persons. Rather than videotape these interviews, the FBI assigns an agent to take notes of the interview. Then, if the FBI believes that an interviewee has lied during the interview, he or she can be prosecuted for false statements to the government. The penalty for this is quite serious. Under 18 U.S.C. 1001, making a false statement to the federal government in any matter within its jurisdiction is subject to a penalty of 5 years imprisonment. That is a long time.
***
The ONT Musical Interlude
&
&
***
Christmas songs aren't catchy enough. You have to rewrite them to address climate change.
***

Too bad they reproduced. Genius Award Winning Family.

Wisconsin Patrol: 3 little ones in car as mom, 21, and grandma smoke pot
***

Tonight's ONT has been brought to you by Merry Christmas Wishes.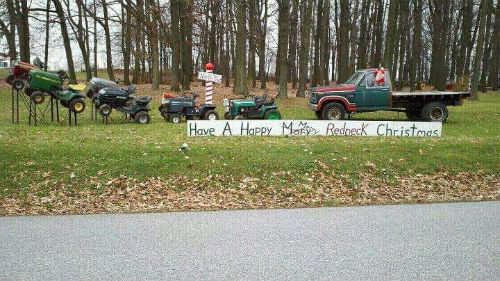 Notice: Posted with permission by The Ace Media Empire and AceCorp, LLC. Ignore all eggnog expiration dates at your own peril.

posted by Misanthropic Humanitarian at
09:12 PM
|
Access Comments