« Angela Merkel's Legacy Will Be The Rise Of The Fourth Reich: Muslim Style
|
Main
|
Food Thread: Primitivo And Pig: A Match Made In Heaven »
December 16, 2018
Cognitive Dissonance: How Does The Left Manage It?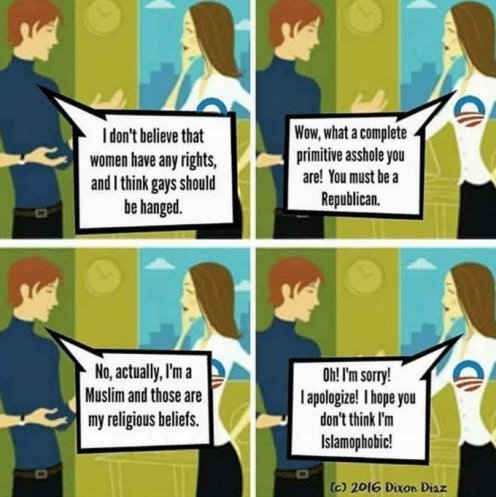 Perhaps I wasn't dropped on my head enough as a child, but I simply do not understand how the willing fools of the Left square this circle.
I will be trying this at my next family gathering...it should be worth a few chuckles.
******
Barkley plays the buffoon, but I have read that he is quite intelligent and thoughtful. Whether that is true is secondary to the reality that he seems to be a good man, and has good taste in friends.
My Dad's Friendship With Charles Barkley
What a lovely story!
******
It's a huge waste of money, but it is pretty damned cool.
At least it doesn't take up acres and acres of roadway, like the CitiBike system in NYC.
&topic=world_news">

posted by CBD at
02:30 PM
|
Access Comments