« Nonpartisan Unbiased Lifelong Republican Reverend Jim Comey: We Have Use "Every Breath We Have" To Push Trump Out of Office
|
Main
|
Environmental Sissies Celebrate: Yay! Shipping Giant Maersk Says It Will End Its Use of Fossil Fuels by... Um... 2050 »
December 10, 2018
The Telegraph: This Christmas, Why Not Give Your Wife the Gift of Cuckery?
I just got an email from Max Boot: "THIS +1000."
When I told my husband I was interviewing a writer who thinks men should give their wives a 'cheat pass' this Christmas, he understandably had some questions. "How would the wife find someone suitable for the occasion?" he wondered.
I think by asking "How would the wife find someone suitable for the occasion?" he just gave her, implicitly, a cheat pass, for being such a homo.
(We were talking in the abstract, of course...
Of course you were, darling.
...and I deemed it safer to treat this as rhetorical.)
Safer to treat it as rhetorical. Which implies it could be treated another way.
I assured him that yes, it was all very unfeasible, and concluded he'll more likely gift me jewellery.
In other words, it's feasible.
But Wednesday Martin, whose latest book Untrue explores "why nearly everything we believe about women and lust and infidelity" is wrong, is not being flippant. "We now know long-term relationships are harder on female desire than they are on male desire," she says.
Wednesday Martin is the freak who just called for women to go on a "sex strike" unless Democrats won the midterms.
She also argues that it's not men who crave sexual novelty, but women:
They have learned that the overfamiliarity with a spouse and the institutionalization of the relationship that accompany companionate domesticity actually dampen female desire in ways they don't male desire -- suggesting long-term, monogamous relationships may actually be harder for women than for men. Anthropologist Meredith Small has noted that the single most documented preference across species of female primates is ... a taste for sexual novelty. Canadian researchers found that straight women's bodies respond to a greater range of sexual stimuli than heterosexual men's, calling into question the easy presumption that it is men who have wide and varied sexual menus. Other research and experts like Esther Perel tell us of female study participants and patients who find the security and comfort of their marriages -- the very things we are taught women crave -- to be anaphrodisiacs that blunt their lust.

It is women, not just men, and women perhaps even more than men, who pine for sexual adventure. Without it, many of us find our libidos wither. And then we may resign ourselves to serving what we think others deserve, rather than feeling entitled to get ours and get off.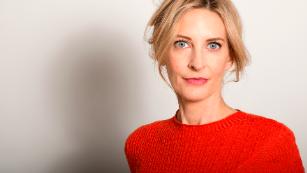 Crazy in the head, also crazy in print
More from The Telegraph's article at this website, Stuff.

A friend tells me that's a meme from Finding Neverland.
These kids and their sock-hops and soda-jerks.

posted by Ace of Spades at
01:00 PM
|
Access Comments