« Some NPC Stuff
|
Main
|
Noted Antisemite and Obama Pal Louis Farrakhan Embarks on "Solidarity" Trip to Iran;
Leads "Death to America" Chant »
November 05, 2018
CNN: Women Should Go On a Sex Strike Unless Their Men Vote Democratic
Madame, if I were you husband, I would gladly drink it.
Here's what the woman who wrote this looks like: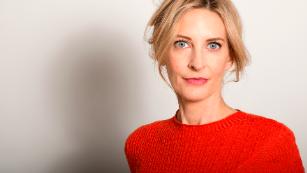 We'll live.
Anyway, "Wednesday Martin's" claim (that name sounds real) thesis is that wives should stop having maintenance sex with their husbands and seek out what they really crave -- multiple partners.
Resetting the balance so women no longer provide service sex is not in itself a comprehensive answer to gendered inequalities, of course. But making sex female-focused and female-pleasure-centric could begin to force other shifts in thinking in important ways. When we cease to consider what women like and want as foreplay and reframe it as the main event, for example, we begin to challenge, from the most intimate and private and emotionally powerful place, a long-accepted, deeply believed but nearly invisible world view, and make an impossible-to-miss statement about who and what counts. In the ancient Greek comedy by Aristophanes, the character Lysistrata urges women to go on a sex strike to get men on both sides to end the Peloponnesian War. In our case, a sex strike against service sex can be a powerful statement -- that female desire, a metric of agency like women's votes, will be heard.

Meanwhile, surprising newer science -- much of it done by female researchers, field scientists, and other experts -- is telling us what women want and need. In a radical upending of long-held stereotypes I think of as The Great Correction, they have discovered that when measured correctly, the female libido is as "strong" as the male. They have learned that the overfamiliarity with a spouse and the institutionalization of the relationship that accompany companionate domesticity actually dampen female desire in ways they don't male desire -- suggesting long-term, monogamous relationships may actually be harder for women than for men.
Anthropologist Meredith Small has noted that the single most documented preference across species of female primates is ... a taste for sexual novelty. Canadian researchers found that straight women's bodies respond to a greater range of sexual stimuli than heterosexual men's, calling into question the easy presumption that it is men who have wide and varied sexual menus. Other research and experts like Esther Perel tell us of female study participants and patients who find the security and comfort of their marriages -- the very things we are taught women crave -- to be anaphrodisiacs that blunt their lust.

It is women, not just men, and women perhaps even more than men, who pine for sexual adventure. Without it, many of us find our libidos wither. And then we may resign ourselves to serving what we think others deserve, rather than feeling entitled to get ours and get off.

Women don't owe men a thing. If anything, the statistics show, we are owed. It's time to make sex and sexual pleasure female-centric.

posted by Ace of Spades at
01:31 PM
|
Access Comments