« Mid-Morning Open Thread
|
Main
|
LOL: The Oscars Academy Is "Considering" Having No Host at All »
December 11, 2018
The Morning Rant: J.V. Edition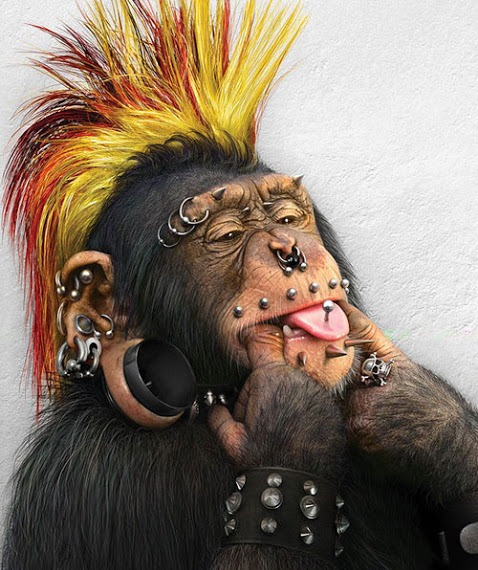 When Rick Perry spoke of his desire to make the Federal government a much less important part of Americans' lives, this is exactly the stuff he was thinking about. The French government chose to degrade the quality of life of its average citizens to such an extent that the apolitical...the quiet and politically disinterested...were moved to demonstrate and march and riot to be be heard. Crushing the working class with onerous, politically-driven taxes is just the tip of the iceberg in France. That the people have risen to protest is a testament to their lack of choice, and even worse, their despair.
Professional protesters chanting their canned pap is one thing, but when the people -- the real people -- feel strongly enough about something to uproot themselves and act, then we all must pay attention.
Riots in Paris: The police underestimated the madness of the crowd.

They couldn't have seemed less disposed to violence, nor more apolitical. They were respectful of the police, and vice-versa. As cops drove by, relaxed, the Gilets Jaunes smiled at them, like kids excited about their first trip to the big city, waved at the officers, and gave them the thumbs-up. The cops reciprocated. The sentiment was fraternal. "We're all weary, overtaxed working men," they were saying to each other. "We're on the same side."

I concluded they were just what they were advertised to be: family men and women who couldn't make ends meet and who were tired of Macron's attitude. Why this protest, why now, I asked? The fuel tax was just the straw that broke the camel's back, they said; it made the difference between "able to make ends meet, barely," and "not able to make ends meet." It had just been getting steadily worse every year since the economic crisis began. They had run out of hope.
France is a strange place, with strange political traditions, some of which are quite passive and conciliatory (Vichy anyone?), and some of which are quite violent (Jacobins anyone?). I am trying to draw parallels with the United States, and while some of the feelings are similar, we simply don't have enough in common for any significant similarities.
That is not to say we can't respond to government intrusion...I just don't think we would do it the way the French are acting. I wonder how America would respond if a Democrat administration crushed the middle and working class with similar taxes? Would we riot? No, I think not, but we would punish them at the polls.
So what is the proverbial American straw?
******
This is a long-overdue reaction to a particularly stupid and infantile and embarrassing chapter in the infantilization of America.
Delta: On long flights, leave your support animal at home
If you're planning a flight longer than eight hours, Delta Air Lines says you can't bring an emotional-support animal with you.

The rules for pups are getting tighter too. Neither support animals nor trained service animals will be allowed on any Delta flights if they are under 4 months old.
Fine with me. If this puts a crimp into the insane behavior of the emotionally stunted lunatics who cower in fear of....everything....then so be it. I don't want them on my flight, and if I had my druthers they wouldn't be allowed out of the house until they could prove they were able to function in polite society without drawing attention to themselves with their histrionics.
******
******
My Twitter Feed
&topic=world_news">

posted by CBD at
11:05 AM
|
Access Comments