« So You Axed for an ONT...
|
Main
|
Mid-Morning Open Thread »
December 07, 2018
The Morning Report - 12/07/18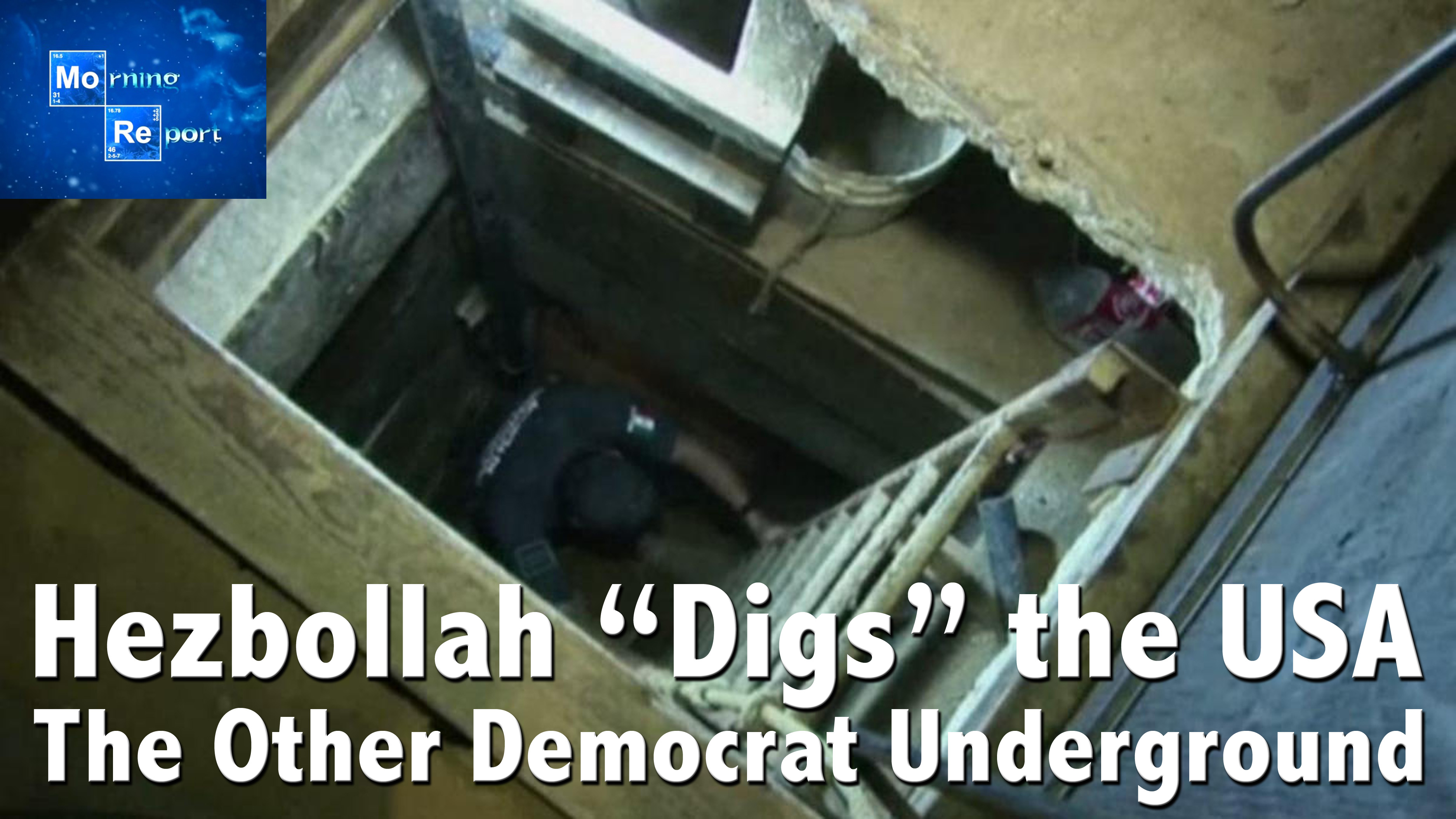 Good morning kids. Pearl Harbor Day and the weekend is here. More on that at the end but let's commence with the headlines. Immigration and Amnesty are in the lead and with an alarming story which should come as no surprise to anyone with half a brain, and so that discounts anyone on the Left. Israel is reporting that a key Hezbollah tunneling expert has trained with and among Mexican drug cartel members on our southern border. Reach one and breach one. This is not good. One of Nancy Palsi's "spark-of-humanity" animals from MS(NBC)-13 gets 30 years in prison for machete-ing a man to death, 10 illegals do a Chinese fire brigade at a traffic stop, Palsi and Schemer will not trade DREAMr Amnesty for Border Wall funding to prevent a - gasp! - government shit, er, shutdown, Trump's businesses allegedly are not E-Verify compliant, and two compelling pieces on what this all means for the life of the nation.
Before To politics, you'll be shocked to find out that yet another accuser of Associate Justice Brett Kavanaugh has admitted to fabricating the whole thing bug-eyed, bucktoothed, braindead Bolshevik Loopy Ocasio-Fiasco is angling for top committee slots for the Khmer Rouge-ists (fluffer and coffee-fetcher), the Dem 2020 field is looking like a battle "of" the ages, just who is "Agarn" O'Rourke, and a sobering look at the "grate"-est generation and what it means for the nation.
In First Amendment and Fake News Fakery, bomb threat at CNN interrupts the Small Sour Fruit Hour, Daniel Greenfield on Verison and AT&T's attempt to muzzle David Horowitz and the propagandists at Bloomberg are worried about their jobs if the midget momzer macher runs for prexy in '20.
To the Mueller Persections where disgraced Andrew McCabe launched an obstruction of justice probe against Trump... before Mueller was even appointed. The guy's a regular Kreskin, I tell's ya (puke)!, Mueller and Manafort and double jeopardy at SCOTUS (not at Art Fleming's joint), and the GOP is begging PDT to declassify "damning" Obama/DoJ e-mails, plus the Comey/Hillary conspiracy.
At the foreign desk, the US is really sounding alarm bells on Iranian regional war prospects, Europe grudgingly admits PDT was right about Iran in the wake of their nuke missile test, Bahrain is now siding with Israel against Hezbollah, PDT calls Putin's bluff vis a vis the INF treaty, Nikki Haley blasts the UN for not denouncing rocket attacks on Israel, Heather Nauert is rumored to be her replacement at Turtle Bay, Romania gets religion - literally, the skinny on Khashoggi, Canada is getting sick of Justin Trudeau, Denmark is actually trying to fight the self-inflicted Islam disease, and not to speak ill of the dead but a rather unflattering look at Bush 41's foreign policy legacy.
Domestically and in biz news, Dick's Sporting Goods admits to shooting itself in the face over it's 2-A stance, another shining example of your tax dollars as toilet paper, the transexual psycho who murdered his parents for calling him out on his psychosis gets 40 years in prison, the largest oil and gas field ever found is on the Texas/New Mexico border, the Dow takes a dump over Chi-Com issues and Brexit, tax incentives suck, let's redistribute the District of Columbia and Bill DeBolshevik's war on free enterprise vis a vis Uber. And see the related piece in the Education section about the lanky lout's hideous record on that subject.
In healthcare, "I used to be a heroin addict and now I'm a methadone addict" and no relief from health insurance companies compelled to provide abortion and contraception to the unwilling.
Over in Red-Green enviro-communism, CO2 levels are spiking despite all the Paris hoo-ha, the administration flaunts fossil fuels in front of the UN Climate conferees, and Bush 41's passing reminds us of the dire predictions that came to naught after Saddam Hussein torched the Kuwaiti oil fields.
From hither and yon, the Cultural Revolutionary Neo-Maoists have finally claimed Kevin Hart's scalp and now they are going after his soul lest he lose his entire career, USA Gymnastics goes chapter 11 in the wake of the sex abuse scandal, Amazon robots in New Jersey do a Colossus: The Forbin Project on warehouse workers while the UK is kind of iffy on microchipping people, a look at New Age nonsense and the Nazis (the actual Nazi-Nazis) and the President invites Holocaust survivors to the White House to celebrate Hanukkah with him. May the Lord bless him and keep him.
Finally, as mentioned above, today is the 77th anniversary of the surprise attack on Pearl Harbor. My wife's late father was on board the USS Nevada and though he passed away years ago, we have recordings of him talking about that day. G-d bless the memory of 2,403 soldiers, sailors, airmen, marines, coast guardsmen and civilians killed that day. Lest we ever forget...
Anyway, links from around the world, across the nation and up your street. Have a better one and remain blessed.


MIGRANT INVASION AMNESTY, IMMIGRATION


posted by at
07:43 AM
|
Access Comments