« Tuesday Overnight Open Thread (12/4/18 )
|
Main
|
Mid-Morning Open Thread »
December 05, 2018
The Morning Report - 12/05/18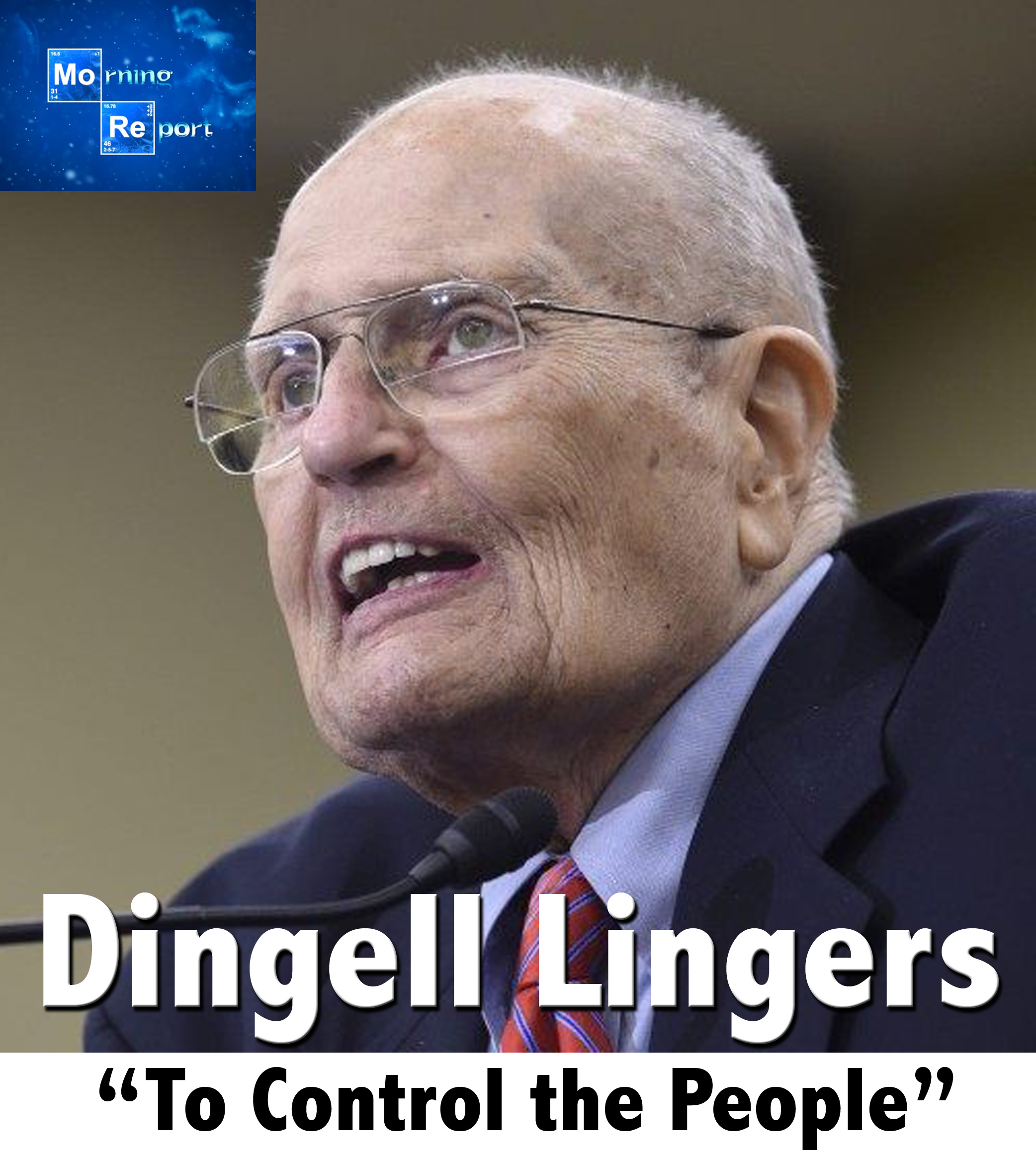 Good morning kids. Midweek, so gather round for the news. Of note, after utterly destroying the life, reputation and finances of Michael Flynn for absolutely no cause or reason, Robert Mueller has recommended he serve no jail time for being so cooperative in his own virtual beheading, all for the purposes of perpetuating a smear campaign against this President and to help cover up the actual high crimes and treason of the previous and his underlings. That's mighty white(y Bulger) of him. And now that the House is or is soon to be Democrat controlled, the state of Maryland and District of Columbia are filing suit to see Trump's tax returns. Feh.
On the border, several dozen invaders have managed to jump the fences because following the law and not behaving like savage animals at the behest of groups seeking our societal collapse is unacceptable to them. All things considered, if it's only that many that got in from the thousands trying, then that is a victory. But of course, we have a hack-in-black from the 9th Circus issuing his own edict to strike down a sensible law to punish those who encourage border-jumping. And just to round out the category, with time ticking down until the Dems take control of the House, the GOP-e has already surrendered on the border wall/budget last line of defense. Screw them to Hell.
Also of note, Republican candidate Raffensperger won the runoff election for the Georgia Secretary of State. "Tank" Abrams will no doubt cry that the race was stolen. And in the wonderful Garden State, Governor Murphy evidently has no problem keeping an accused rapist on staff, until of course it became a public embarrassment. Might as well continue with the political news where "Top. Men." at the NRCC hire Democrat-linked Crowdstrike and then wind up getting hacked by the Russkies. Un-fucking-real. We also have Dov Fischer shredding vile Joo-hater Sarsour the Hamas Louse, Maizie Hirohito thinks voters are too dumb to recognize her and her fellow Dems' brilliance or something, Bernie Sandersnista burns a shit-ton of jet fuel - in first class, of course - in order to blast us running dog capitalists about "climate change," midget Mike Doomberg may be pint-sized but he's a titanic hypocrite, a two-fer of sheer cluelessness from the bug-eyed, bucktoothed, blithering, blathering, braindead Bolshevik Loopy Ocasio-Fiasco, a couple of pieces with a positive outlook on Trump's 2020 prospects, J. Christian Adams has the solution for the youth vote - beer, and lastly we have John Dingell, the fossilized Democrat who epitomizes the goniffing greed and tyrannical proclivities of the Democrat-Left (recall his not so Freudian slip during the Obamacare debate when he said we needed to pass the law to "control the people"), now calling for the abolition of the Senate as well as the electoral college because even with money, media and a vast network of election thieves, they still can't control the outcome.
To First Amendment news where prominent Leftist anti-semites demand Farrakhan-termite-grub Marc Lamont Hill be reinstated at CNN because calling for the destruction of the State of Israel is not anti-semitic. And they should know, right? The invaluable tome of wit and wisdom, GQ wants those who are not true believers to shaddup and/or die, and a couple of thought-provoking pieces on censorship to round out the category.
At the foreign desk, Mike Pompeo gave a stinging rebuke to NATO member states' fecklessness when it came to bending over for Russia and Iran, PDT's impromptu trade deal with mandarin Xi evidently has or is falling apart as he continued tough tariff talk, more analysis of the French turmoil, Israel warns of terror tunnels to the north which could be a portent of war, and with the election of Bolsonaro in Brazil, now is a good time for a US/Brazil pivot. In related military affairs, Sec Def Mattis has had enough of the Afghan and what a potential cyber war could look like.
Domestically, the big story is the 800-point plunge of the Dow Jones average yesterday (where's Soros, Buffet and the Fed chief?), your tax dollars hard at work jerk; Federal employee downloads 9,000 pages of porn and winds up infecting the computer systems with a Russky virus. Winning. But, take heart; at least we're spending money to ensure diversity in veterinary medicine. Then, we have disgraced ex-CBS prexy Les Moonves who wanted less evidence to cover up the sexual misconduct scandal at the network, Oklahoma has cleared the way for the execution of a jihadist, 70% of California immigrant households are on the dole (how many are legal?), high-speed rail equals high-speed fail in that state, 80% of Obamacare Medicaid recipients in Louisiana make too much money to be eligible, and a look at possible strategy for the GOP to seize the high ground on healthcare issues.
To edjumakashin, where a black pro-lifer dares to draw the link between racism and abortion at a Christian university, the administration is all in to ramp up STEM programs, reading, writing and I-keeeeeel-you, and Springfield College is out to destroy a professor because, h8tr!
In "climate change," the cat's out of the bag about what really is causing insect-borne diseases, the US and China both snub the UN climate conference, and PDT is right to end the subsidies for green energy and slot cars.
From hither and yon, beware the island of Chimp-acabra, SJWs have yet to put our eye out over A Christmas Story, Christian Toto on another banner year for Hollywood to bash conservatives, do you know your intersectionality score, and finally 95-year-old wheelchair-bound Bob Dole uses every ounce of strength to stand and salute the late George H.W. Bush. Whatever differences and issues we had with either and both of these men, that is just a class act from a generation that will soon vanish into history. We'll be the worse for their absence but blessed by their service. Something the Dingells and Ocasio-Fiascos of this world seek to eradicate. G-d forbid.
Anyway, links from around the world, across the nation and up your street. Have a better one and remain blessed.


MIGRANT INVASION AMNESTY, IMMIGRATION


posted by at
07:29 AM
|
Access Comments