« Captain Marvel Is Obviously Already a Disaster. Can the YouTube Shillers and NPC Media Bully America Into Seeing This Piece of Shit?
|
Main
|
The Morning Report - 12/05/18 »
December 04, 2018
Tuesday Overnight Open Thread (12/4/18 )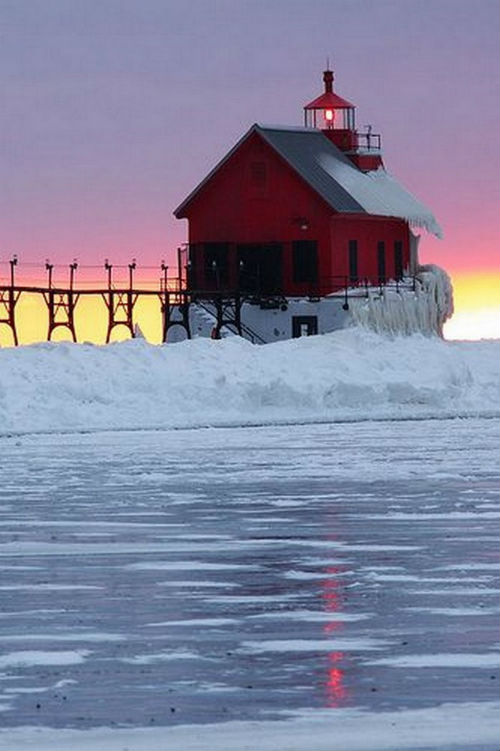 The Quotes of The Day
Quote I

The Clintons are still unable to hold themselves accountable. The formerly golden couple who dominated their party for nearly three decades is traveling North America in a bubble, shockingly un-self-aware.

Their pathological need to be relevant in America is belied by a Canadian arena, where stretches of empty seats bear witness to the passing of their relevance.

It's a pity. Maureen Dowd

Quote II

Companies can openly mistreat their employees (or "contractors"), but for the price of installing transgender bathrooms they buy a pass. Shareholders win, workers lose. Bowing to the diversity agenda is a lot cheaper than raising wages. Tucker Carlson

Quote III

Christmas is a season not only of rejoicing but of reflection. Winston Churchill
***

Former president JEF the brunt of humor. Humor is the good natured side of a truth.-Mark Twain.

"Whenever I had a problem with foreigners, I never turned to inhumane methods like tear gas—instead, I just took 'em out with a well-placed Hellfire II," he said, drawing cheers. "It's a much cleaner, faster method of dealing with non-Americans—and even the occassional American citizen," he added
***

Is there a reason she is a substitute teacher?

A teacher was condemned for telling a class of six year-olds: 'Santa isn't real and parents just buy presents and put them under the tree.' The substitute unleashed on students at Cedar Hill School in Montville, New Jersey, last Friday after asking the first graders which holiday was coming up. When they answered Christmas, she began tearing into the celebration, dismissing the idea of Santa Claus, and rubbishing numerous other festive traditions.
***

Once in a great while certain Europeans surprise us. In a good way.

Foreign nationals convicted of crimes and sentenced to deportation are to be accommodated on a deserted island, Denmark's government announced on Friday.
The provision was secured under the new budget agreement between Denmark's conservative tripartite coalition government and anti-immigration ally the Danish People's Party (DF).

Foreign citizens convicted of crimes and slated for deportation under the terms of their sentences will be held at a facility on Lindholm, a seven-hectare island in Stege Bay between the islands of Møn and Zealand, Minister of Finance Kristian Jensen confirmed.
***

Are you willing to die? Quite an intimidating question.

A member of the fringe, far left violent Antifa appeared to threaten a journalist with death during a weekend counter-protest in Seattle, asking him if he's "willing to die?"

On Saturday, to protest liberal media bias, Washington Three Percenters got together in Downtown Seattle. This angered Progressive activists. They organized a Say No to Misogyny, White Supremacy, and Anti-Semitism event, a counter-protest.

Portland-based independent journalist Andy C. Ngo was there to document the protest and Antifa members were not having it. He uploaded an edited video to his Twitter and YouTube feeds of his experience.
***
The AT&T executive effectively declared the end of the satellite-TV era with that statement. AT&T owns DirecTV, the US's largest satellite company—and second largest TV provider overall, behind Comcast.

DirecTV will continue offering satellite-TV service—it had nearly 20 million satellite video subscribers as of September, per company filings. But the company will focus on growing its online video business instead, Donovan said.
***
So an interesting thing happened on the way to the bank. The NFL isn't laughing all the way there.

Breitbart:The National Football League's 2018 ad revenue has sharply declined due to the crashing television ratings the league suffered in 2016 and 2017, according to reports.

The NFL's TV ratings suffered a precipitous loss over the previous two seasons, with the 2016-2017 numbers down 10 percent. TV ad pricing is based on previous ratings periods, and so these declines seriously cut into the ad prices that the league could charge for the 2018 TV season.
***

Diversity. Potential Democratic candidates for POTUS and CAIR.

The Democratic Party of 2018 is aligning itself with the Council of American-Islamic Relations (CAIR), "an organization identified by the Justice Department as an 'entity' of the Muslim Brotherhood linked to pro-Hamas operations in the U.S." Ryan Mauro of The Clarion Project has totaled up the list of Democrats likely running for their party's presidential nomination who have endorsed this organization, an unindicted co-conspirator in the Holy Land Foundation terror finance trial.
Is it just me or when you hear the name Kamala do you think of?: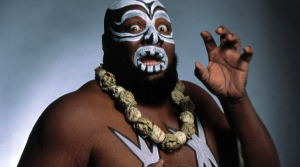 ***
***
The ONT Musical Interlude
*
***

You are what you is. You is what you am.
A 69-year-old Dutch man has failed in his attempt to legally declare himself 20 years younger.

Last month, motivational speaker Emile Ratelband filed a lawsuit against the Dutch government requesting that his date of birth be switched from March 11, 1949, to March 11, 1969.

On Monday, a court in the Netherlands city of Arnhem rejected his age-changing application, saying that while Ratelband "is at liberty to feel 20 years younger than his real age and to act accordingly," actually changing the birth certificate is not possible
***

Go to school they said. Get involved with wildlife they said. Maybe our jobs aren't so crappy after all.

Humans are being used as bait to catch a man-eating leopard that has killed three people in a week in India's western state of Gujarat.

The animal's victims included two children, and it has also injured five people in the Dahod district since mid-November. With goats failing to entice the big cat, three forest officials spent Friday night inside one of the nine cages placed around the forest in which the leopard is active.
***

Not content to shame and use violence on occasion, Vegans now want to change our language.

If you like to kill two birds with one stone, hold your horses because you may just open up a can of worms. An academic has said that the phrases used in that intro could be culled as vegan lifestyles grow in popularity. Swansea University researcher Shareena Hamzah said: 'If veganism forces us to confront the realities of food's origins, then this increased awareness will undoubtedly be reflected in our language and literature.
***
Chainsaw & trees = Oh SHIT moments.
***

Grandma is not a man. Genius Award Winners.

Fior Pichardo de Veloz, a grandmother arrested in Miami, suffered a serious indignity at the hands of the Miami-Dade County Corrections Department: jailers booked her as a man and she spent nearly 10 hours in a holding cell surrounded by leering inmates.

Her shame was compounded when a federal judge threw out her lawsuit, saying the jail staffers were protected from a trial for negligence.

But clearly disturbed by the outrageous mistake, a federal appeals court this month reinstated the lawsuit against the jail doctor and nurse who insisted jail officers book Pichardo as a man — even though a strip search had already shown she was a woman.
***

Yes, one person can make a difference. Tonight's Feel Good Story of The Day.

n 1978, Alfred Larson was looking for a hobby that would keep him busy after he retired.

After reading an article in National Geographic about crafting wooden nests for bluebirds to save them from declines, he got to work building nest boxes on his ranch in Idaho.

Four decades later, at the age of 96, Larson is monitoring almost 350 nest boxes on six different bluebird trails across Southwest Idaho.

"I got carried away," Larson told Audubon. "I settled on a simple design that [was] easy to build and easy to monitor. I kept adding more boxes on these trails, and these birds responded."

This year he's banded over 900 birds.
***

Tonight's ONT has been brought to you by Moron Chariot Racing.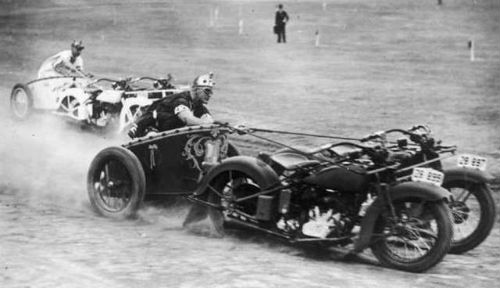 Notice: Posted with permission by the Ace Media Empire and AceCorp, LLC. No receipt, no refunds. It's that simple.
*
&topic=world_news">

posted by Misanthropic Humanitarian at
10:04 PM
|
Access Comments