« Food Thread: Bacon Is Freedom Is Bacon
|
Main
|
Sunday Overnight Open Thread (12/2/18 ) »
December 02, 2018
Gun Thread: All I Want for Christmas Pt. 1 [Weasel]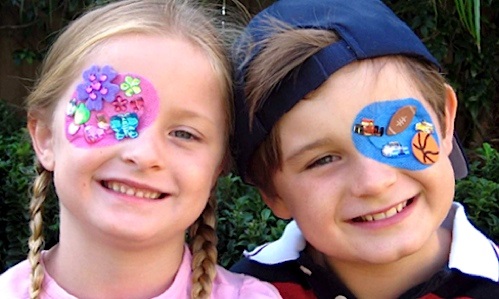 Thanks Santa!!
What does every young person want - no, what does every young person need for Christmas?


Daisy Red Ryder BB Gun
Introduced in 1940, the Daisy Red Ryder BB gun quickly captured the imagination of red-blooded American boys and girls across the country. Developed and marketed in conjunction with Dell Comics and the Western hero by the same name, the Red Ryder fires a .177 cal BB at 350 fps with a maximum range of approximately 195 yards. Careful! You'll put an eye out!
In the era before electronic distractions and overly protective parents raising impossibly overprogrammed children, the Red Ryder was often at the very top of a young person's Christmas wish list. A mainstay of backyard ranges, the BB gun was frequently their first introduction to shooting; teaching safety, responsibility, and marksmanship. These were the days when stay-at-home mom's told their kids to go outside and play in the morning and to be home before dark; never worrying about life-changing social injustices suffered on the playground, or worse. The fact that the Daisy Red Ryder is still in production today is frankly a little surprising, having somehow not yet succumbed to the rabidly hysterical anti-gun mob and fun police.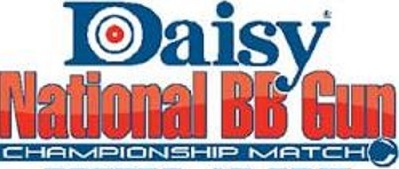 For nearly 140 years, the company now known as Daisy Outdoor Products has been manufacturing airguns. Originally a steel windmill manufacturer, the company began making airguns in 1880 as a premium offered to farmers purchasing a windmill. Eventually the rifles were in such demand the company discontinued it's main product line to concentrate on the airgun business. Today, the company actively promotes gun safety through a series of online programs and printed material, and has an extensive competitive shooting program holding matches since 1966.
Daisy is but one of many manufacturers offering these types of programs. Do you know a young person who might benefit or otherwise enjoy participating?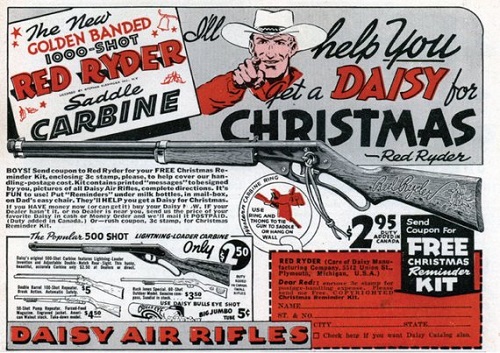 Did you have an airgun, and was it a Daisy Red Ryder? Do you still have it? Was it a surprise from Santa, or did you have to beg Mom and Dad for it? Were you allowed to roam with it at will, or were you more closely supervised?
Did you put an eye out?
*******
Link-O-Rama
Daisy Museum!
Daisy Outdoor Products History
Daisy Shooter Education
Daisy Airgun Safety
Competitive Match Shooting: Daisy Nationals
Hard Air Magazine Website: Buying Guide and Lots of Airgun Info

***Reloading Bench***
Reloading is a snap with BB's!!

Be sure to tune in next week kids for Part Dos!
*******
***This Beautiful Gun***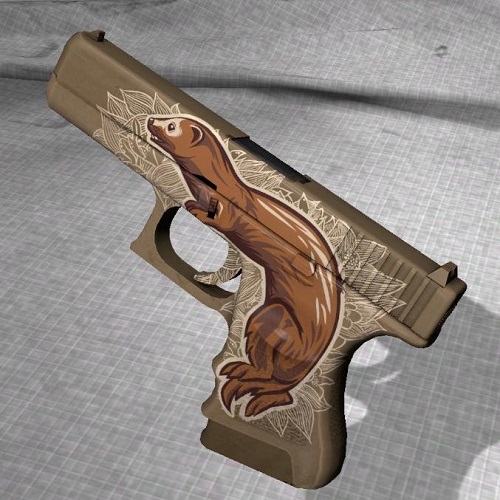 OMG!! It's beautiful!
***This Old Cookbook***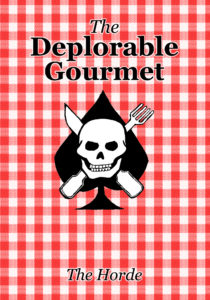 Greatest Cookbook Ever

OK you clowns - buy a copy of the cookbook. If you already have one for your own bad self, then give one as a gift this season. Remember; it's only pennies per day, all proceeds go to charity, and if you don't buy a copy then bluebell will be sad.
And you wouldn't like bluebell when she's sad.
Yes! I want to be a WeaselWarrior and prevent sadness in bluebell!!
*************
Please note the email address morongunthread at gmail dot com for sending in stories and pictures. If you have a question you would like to ask Gun Thread Staff offline, drop us a line and we'll do our best to answer. If you care to share the story of your favorite firearm, send a picture with your nic and tell us what you sadly lost in the tragic canoe accident. If you would like to remain completely anonymous, just say so. Lurkers are welcome!
That's it for this week - have you been to the range?

posted by Open Blogger at
07:03 PM
|
Access Comments