« Gun Thread: Forget All That Extra Cautious Stuff From Last Week [Weasel]
|
Main
|
The Morning Report - 11/26/18 »
November 25, 2018
Sunday Overnight Open Thread (11/25/18 )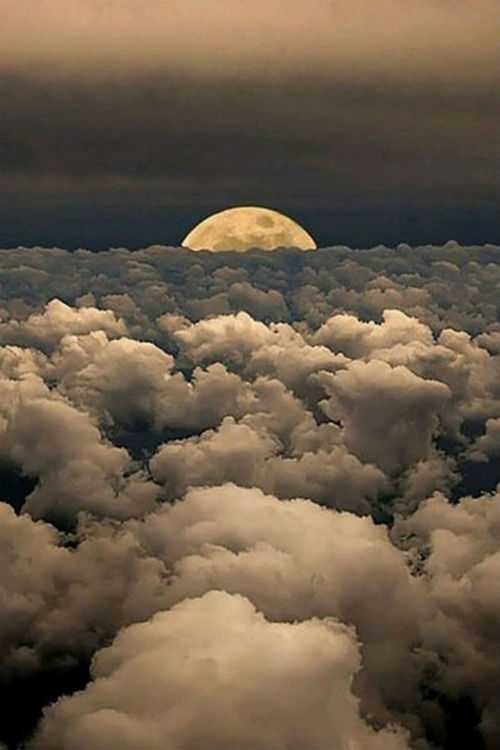 ***
The Quotes of The Day

Quote I

Today's Blue elite represents the greatest concentration of wealth and power in the United States. Moreover, such wealth is scattered across a mosaic of pristine, manicured, gated communities physically and socially divorced from the realities of normal American life—glittering bubbles of sovereign privilege. This is the very oligarchy Founders like John Adams so feared. While both Red and Blue elites represent themselves as the people's champion, Blue's protests ring the most false. Michael Vlahos

Quote II

My own sense is that the heyday of sports has passed, killed by super saturation and the politicization of the sports world. What was once an escape has become inescapable as coverage of the games becomes ubiquitous. Rick Moran

Quote III

"Experience is a good school. But the fees are high" Heinrich Heine
***

What were the odds this young thug would attempt to rob an "armed" individual in Chicago?

A 16-year-old boy was shot and killed early Thursday by an off-duty Chicago police officer who the teen was trying to rob on the Northwest Side, police said.

Another teen also was part of the robbery attempt; he fled, but was caught.

The stepfather of the 16-year-old who was killed had reported him missing — along with the stepfather's weapon — Wednesday night, according to CPD Deputy Chief Al Nagode. A weapon recovered at the scene matched the description his stepfather provided.

The robbery and shooting occurred about 2:20 a.m. in the 5800 block of North Talman Avenue. The officer was sitting in his personal vehicle in the Arcadia Terrace neighborhood when the teens approached, Nagode told reporters at the scene.

After the 16-year-old pointed a handgun at the officer, Nagode said, the officer handed over his belongings. Then, the second boy reached into the car and patted the officer down.
***

It's Frosty The Snowman not Frosty The Snowperson.
***

47 years ago, a mystery was born.
***
Previously The ONT covered the Baraboo, WI "Nazi Salute Photo". To the chagrin of Social Justice Warriors, there is not going to be any punishment.

BARABOO – Students who appeared in a photograph that showed several high school boys giving what appears to be a Nazi salute are protected by free-speech rights and are unlikely to face discipline, Baraboo School District officials said.

Baraboo Superintendent Lori Mueller said in a letter to parents Wednesday that officials cannot know the "intentions in the hearts" of those involved.

It doesn't really matter what was in their hearts at the time of the incident. They were not involved in a "school function" nor were they on school property.
From breakfast to after school activities, the public school system is government's Nanny State.
***

A ritual "nick" that Congress has no right regulating.

But this week, in the first federal case that actually tried individuals under that law, US district judge Bernard Friedman ruled that the 22-year ban on the non-medical, religiously-motivated procedure was unconstitutional.

His Nov. 20 ruling refers to a case filed last year by federal prosecutors against two Michigan doctors and several parents. They stood accused of performing and facilitating the mutilation of nine girls, a crime that under the federal law could have earned them five years in prison.
***

The first of two stories about Hillary 'Nacho Your President' Clinton.
Not content to flap her pie pole about the USA, Hillary Clinton weighs in about European migration.

Hillary Clinton is facing backlash for arguing that European leaders should try to assuage the concerns of a growing right-wing populism across the continent by refusing to offer "refuge and support" to migrants.

"I think Europe needs to get a handle on migration because that is what lit the flame," Clinton said in an interview with The Guardian that was conducted before the US midterm elections and published on Thursday.
***

If it weren't for her husband, this woman would probably be some lonely spinster cat woman in a Chicago suburb. However, she married the future POTUS and we have to listen to this bitch day in and day out.

Hillary Clinton blasted Fox News in an interview with the Guardian published Friday, calling the network "superb propaganda" and mocking its news coverage.
"You watch Fox News, it's always, 'Something terrible is about to happen', 'Something terrible did happen', 'These people are doing all these awful things'. It is totally divorced from reality, but it is superb propaganda, she said. "I don't know the best way to puncture that. You have to hope that reality catches up with politics and entertainment at some point."
***

Speaking of Bill Clinton, what a class act.

It marked the first time that Lewinsky has actually stated that Bill Clinton advised her to deny their affair if called to testify in the Paula Jones case, pointing out that she could avoid being deposed if she simply denied the charge in an affidavit.

Then, in a shockingly bold move, Clinton called for Lewinsky a few days later and the pair enjoyed an intimate, and private, Christmas party in the White House.

We were told Bill Clinton was such a brilliant man. How the hell did he think he was going to get away with any of that behavior?
***

The Roman Catholic Church has issues.

A dean at Catholic University resigned Tuesday after he was placed on leave back in September for questioning one of the women who came forward and accused Brett Kavanaugh of sexual misconduct.

Will Rainford, the dean of the National Catholic School of Social Service (NCSSS), tweeted about Julie Swetnick's claims that Kavanaugh participated in drugging and gang-raping women back when he was in high school.
***

If Washington D.C. is the swamp? What is London, the bog?

The UK's Secret Intelligence Service, otherwise known as MI6, has been scrambling to prevent President Trump from publishing classified materials linked to the Russian election meddling investigation, according to The Telegraph, stating that any disclosure would "undermine intelligence gathering if he releases pages of an FBI application to wiretap one of his former campaign advisers."

Trump's allies, however, are fighting back - demanding transparency and suggesting that the UK wouldn't want the documents withheld unless it had something to hide.
***
The ONT Musical Interlude
***

It's a different occupation. But, you probably won't have to spend $100,000 on a degree to perform.

According to a recent article in the SF Chronicle: "The belief that touch is essential — a biological and social need — but often difficult to find without an intimate relationship is a guiding principle within the cuddling world, which in recent years has emerged as a major commercial industry. There are professional cuddlists who offer private cuddling sessions for as much as $100 per hour. Cuddling has pushed into the retail market with vigor."

A Washington Post article adds, "In the past four years storefront cuddle shops have opened in Portland and Los Angeles, and one-on-one cuddle providers are proliferating across the nation.
***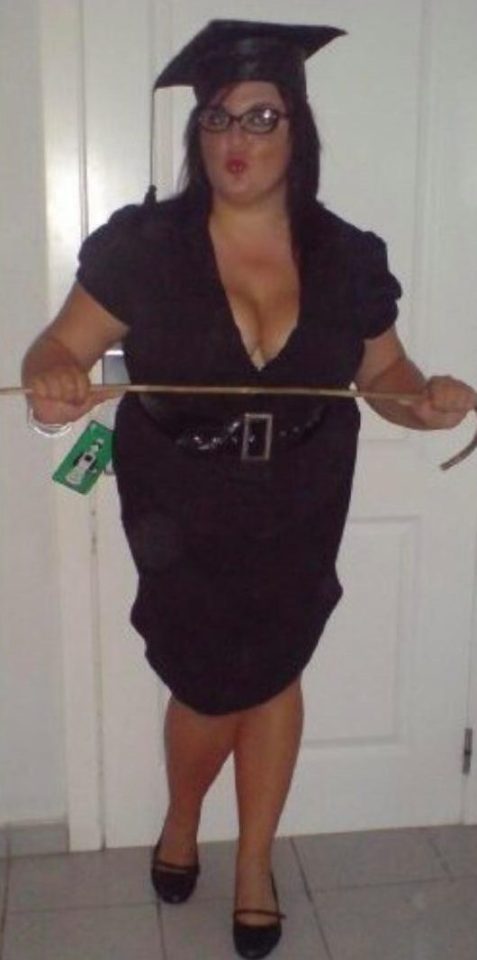 Sweet, charming and
Genius Award Winner.
A BUSTY maths teacher has been suspended after pupils found raunchy snaps of her on social media – from five years ago.

Annalisa Altariva, 33, had posted a string of saucy pictures online before working at the school – including one of her in a plunging dress and teacher's hat while suggestively holding a cane.

The Internet, it's forever.
***

Sometimes the smallest actions produce the greatest results. Tonight's Feel Good Story of The Day.

Soldier Says A Stranger's Christmas Card Got Him Through Vietnam. He Just Met The Sender


When John Metzler served in the Vietnam War, he got a Christmas card from a little girl he didn't know.

He said it helped him get through the war.
***
Tonight's ONT has been brought to you by Continuing Education Requirements.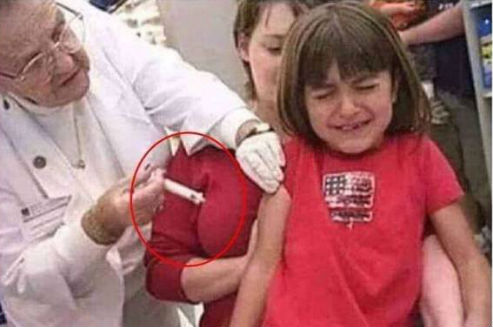 Notice: Posted with permission by The Ace Media Empire and AceCorp, LLC. Tonight's 3 drink minimum has been waived.
***
Weekly commenter stats for week of 11-25-2018
Top 10 commenters:
1 [399 comments] 'yankeefifth' [56.02 posts/day]
2 [360 comments] 'Skip'
3 [320 comments] 'qdpsteve'
4 [288 comments] 'Calm Mentor'
5 [282 comments] 'steevy'
6 [271 comments] 'Alberta Oil Peon'
7 [243 comments] 'BurtTC'
8 [241 comments] 'hogmartin'
9 [234 comments] 'Insomniac'
10 [234 comments] 'Vic We Have No Party'
Top 10 sockpuppeteers:
1 [38 names] 'Notorious BFD' [5.34 unique names/day]
2 [32 names] 'Adirondack Patriot'
3 [27 names] 'Duncanthrax'
4 [24 names] 'mindful webworker - keep on trekkin'
5 [23 names] 'Count de Monet'
6 [21 names] 'Hands'
7 [19 names] 'wth'
8 [19 names] 'mindful webworker - but, but, Barbarella's Boobs!'
9 [18 names] 'davidt'
10 [17 names] 'freaked'
&topic=world_news">

posted by Misanthropic Humanitarian at
09:53 PM
|
Access Comments