« Megyn Kelly Exits NBC with All $30 Million Remaining on Her $69 Million Contract
|
Main
|
The Morning Report - 11/21/18 »
November 20, 2018
Tuesday Overnight Open Thread (11/20/18 )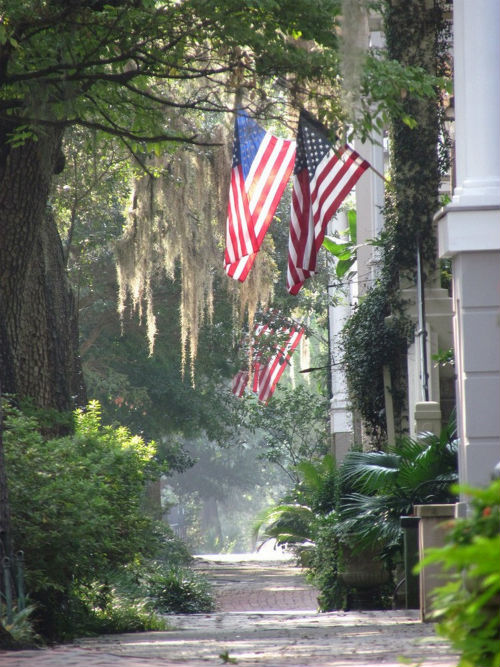 ***
The Quotes of The Day

Quote I

"We failed the audit, but we never expected to pass it," Shanahan told reporters, according to Reuters. Deputy Secretary of Defense Patrick Shanahan

Quote II

"The First Amendment is a tool for promoting free expression. Too often, though, courts have turned it into a tool for deregulation, arguing that the purported free speech interests of billion-dollar companies outweigh the rights of citizens to be informed, to communicate, and to participate in the public sphere. Even now, broadband providers are arguing that they have a First Amendment right to block websites or interfere with users' rights to use lawful online services." Public Knowledge Senior Counsel John Bergmayer

Quote III

"Goodlatte should be embarrassed. The fact that he buckled under their pressure not to issue subpoenas for more than a year and a half is an insult to every Republican who voted for Republican control of the House. And this is why Republicans are no longer in the majority.
There are two reasons they lost their majority: not issuing subpoenas like this and [former Sen.] John McCain voting against Obamacare in the Senate." Former U.S. Attorney Joe DiGenova

Quote IV

Now, the fact that millennials are failing to reproduce would superficially seem like a good thing, but it is probably a bad thing for society when the younger generation is more interested in Instagram and Fortnite and endless adolescence than in doing the hard work of making babies and, you know, perpetuating the species.

Probably.
Kurt Schlichter
***
We have all heard one time or another: You don't understand because you are not a _______________. Now, that anyone can be any gender at any given time, the shoe is on the other foot.

A male Australian senator mockingly proclaimed himself to be a woman before parliament last week so that he, as a pro-life male, could speak against abortion. Barry O'Sullivan made the announcement after being criticized for his faith and told he could not understand abortion because it is a women's issue, Catholic News Agency reports.

"I'm going to declare my gender today, as I can, to be a woman, and then you'll no longer be able to attack me," O'Sullivan said.

An elected Australian Moron, how cool is that?
***
The following is NSFW. There you have been warned!

Bill Burr and I have a lot in common, especially about bicyclists.

***
Here is hoping that all the militant vegans don't read this story. Or as the cow would say, "Eat moar chikn" or bacon.
***
I just sit and shake my head and scream obscenities. The country that gave us the Magna Carta has enabled the Special Snowflake generation even more.

Journalism professors at Leeds Trinity University in the UK have been instructed not to use certain words — in case they frighten sensitive students.

According to UK media reports, the use of capital letters has been banned as well as the "overuse" of the words "do" and "don't".

In an internal staff memo obtained by the Express, staff are told students' "anxiety" can lead to academic failure.

"Despite our best attempts to explain assessment tasks, any lack of clarity can generate anxiety and even discourage students from attempting the assessment at all," it reads.
***

What's next, Chicks With Dicks Monologues?

Leaders at a college in Michigan decided to cancel its production of "The Vagina Monologues" because it's discriminatory, given "not all women have vaginas."

The women's resource center at Eastern Michigan University put the kibosh on the famous production since it caters only to women who have the physical anatomy that accompanies the female sex, according to The Ann Arbor News.

And not all people have fvcking brains either. FFS.
***
Now that my ladder's gone
I must lie down where all the ladders start
In the foul rag and bone shop of the heart.
— Yeats

Last Friday in Chico, as the Camp Fire still raged over by Cherokee and the corpses began to cool in Paradise, FEMA came to town. Many cringe when FEMA comes to town since tales of its ability to launch a Full-Court Federal Fornication Festival are legion. At the same time, FEMA is the gateway drug agency to what all of us who have been burned out of Paradise need most, a check. A big check. A really big check. A check as big as all outdoors since the vast majority of us are flat busted broke and anything that might have seemed in October an asset is now ashes. So if you tell us where we can find FEMA we're there. All of us. With a handful of gimme and a mouth full of much obliged.
***

A recent survey revealed some expensive news for American cellular customers. US wireless data prieces are some of the highest.

A new study has found that US wireless consumers pay some of the highest prices for mobile data in the developed world. According to a new study from Finnish research firm Rewheel, the US mobile data market has the fifth most expensive price per gigabyte smartphone plans among developed nations, and was the most expensive for mobile data overall.
***

President Trump has a sense of humor.

Unlike these pretentious little bastards.

More than 60 WMU students gathered to protest the university's removal of 58 trees in order to put a new residence hall and student center in their place, as reported by MLive. According to a poster for the event, the "Save the Trees Student Initiative" was hosted by the Students for a Sustainable Earth and the Western Michigan Biology Club.

"We, concerned students, feel the university doesn't understand what these trees really mean. The importance and urgency of climate change is [sic] not high enough on the administration's list of priorities."

Many students held signs, which included slogans like "cut a tree, cut a life," "teach peace," and "we speak for the trees," while chanting "save a tree, save a life," as shown in a video posted on Mlive's YouTube channel.
***

This may be some good news for us deplorables who live out in the country.

The Federal Communications Commission is planning to raise the rural broadband standard from 10Mbps to 25Mbps in a move that would require faster Internet speeds in certain government-subsidized networks.

The FCC's Connect America Fund (CAF) distributes more than $1.5 billion a year to AT&T, CenturyLink, and other carriers to bring broadband to sparsely populated areas. Carriers that use CAF money to build networks must provide speeds of at least 10Mbps for downloads and 1Mbps for uploads. The minimum speed requirement was last raised in December 2014.

Today, FCC Chairman Ajit Pai said he's proposing raising that standard from 10Mbps/1Mbps to 25Mbps/3Mbps. "[W]'re recognizing that rural Americans need and deserve high-quality services by increasing the target speeds for subsidized deployments from 10/1 Mbps to 25/3 Mbps," Pai wrote in a blog post that describes agenda items for the FCC's December 12 meeting.
***

Is a lifetime job at age 85 a good thing? Or in other words, it's another typical government fvck up.


Once a month, Judge Edward M. Ross packs his car and drives 200 miles to preside over the biggest government taking of private land for one project in recent California history.

At a modern courthouse in the quaint farming town of Hanford, Ross, 85, dons his black robes and hears land disputes involving the California bullet train where it slices through one of the richest agricultural belts in the nation.


The judiciary depends on the previously retired Manhattan Beach jurist since every Kings County Superior Court judge has refused to hear the cases.

The workload — much like the commute — seems to drag on.

"When I was asked to handle these railroad cases, I was told it may take a year," Ross said during a recent hearing before a mostly empty courtroom. "Now I think it may take a lifetime. OK, no problem."
***
The ONT Musical Interlude
November 20, 1947, Born on this day, Joe Walsh, guitarist, singer, songwriter, The James Gang, The Eagles, joined in 1976, (1977 US No.1 & UK No.8 single 'Hotel California', plus 5 US No.1 albums. 'Greatest Hits 1971-1975' is the second biggest selling album in the world with sales over 30m). Solo, (1978 UK No.14 single 'Life's Been Good'). via thisdayinmusic.com
***
November 20, 1942, Born on this day, Norman Greenbaum, singer, songwriter, guitarist, and One Hit Wonder with the 1970 UK No.1 & US No.3 single 'Spirit In The Sky' via thisdayinmusic.com
***
It pays to lock your house, it really does unless you are a Genius Award Winner.
JENSEN BEACH — A man told deputies someone broke into his home and put marijuana, cocaine and a "bong" inside, a report states.

Brant Williams, 54, also told Martin County sheriff's officials he "worked for a high government official in China for 30 years," according to sheriff's records of the Nov. 1 incident.


In the end, deputies reported finding more than $100,000 in cash, drugs and several firearms and took Williams to the slammer.
***

Thanksgiving is just around the corner. It can be a lonely time. Tonight's Feel Good Story of The Day.

This Man Hosts A Free Thanksgiving Dinner Every Year For People Who Don't Want To Be Alone

Every Thanksgiving Scott Macaulay cooks dinner for strangers in his hometown of Melrose, Massachusetts. He's been doing it for the past 33 years.
***

Tonight's ONT has been brought to you by Employee Suggestions.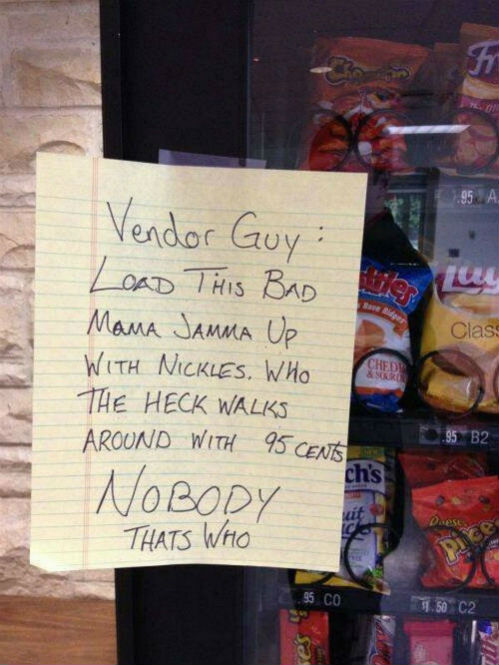 Notice: Posted with permission by the Cuck-Free Ace Media Empire and AceCorp, LLC. Caution: The ONT is habit forming.
November 20, 1947, Born on this day, Joe Walsh, guitarist, singer, songwriter, The James Gang, The Eagles, joined in 1976, (1977 US No.1 & UK No.8 single 'Hotel California', plus 5 US No.1 albums. 'Greatest Hits 1971-1975' is the second biggest selling album in the world with sales over 30m). Solo, (1978 UK No.14 single 'Life's Been Good'). via thisdayinmusic.com
***
November 20, 1942, Born on this day, Norman Greenbaum, singer, songwriter, guitarist, and One Hit Wonder with the 1970 UK No.1 & US No.3 single 'Spirit In The Sky' via thisdayinmusic.com
&topic=world_news">

posted by Misanthropic Humanitarian at
10:01 PM
|
Access Comments