« Mid-Morning Open Thread
|
Main
|
"No Evidence of Electoral Fraud:" Florida Democrat Party Plotted to Send Out Forged Ballots Permitting People to Vote After the Election »
November 15, 2018
The Morning Rant: J.V. Edition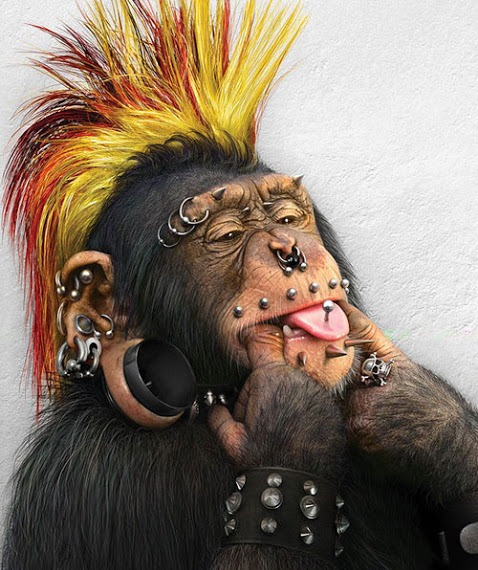 She supports BDS (Boycott, Divestment, Sanctions), has friends in very low places, and flat-out lied about her stance on Israel to garner support from naive Minnesota Jews. Sounds like a typical Democrat!
Let's face it, most of the real anti-Semitism and and anti-Zionism (it's the same thing really) comes from the Left. Sure, there is a small, thoroughly infiltrated neo-Nazi movement in America, but I'm not worried about their brand of Jew-Hate. I am very aware of the vitriol and antipathy directed at Israel and American Jews from the Democrat party. Oh, their leaders make pretty noises about support for Israel and American Jewry, but their base...their deeply deluded, violent, anti-freedom base...is structurally anti-Semitic because their roots reach into revolutionary movements around the world, most of which are allied with the pallies or the growing Islamic influence in Europe. Just look at college campuses all across the country for proof. Hell, Jeremy Corbyn, the leader of the Labor party in England is an out-and-proud Jew-hater, and he has an outside chance of being the prime minister of the UK.
Ilhan Omar's Election Shows Democrats Aren't Interested In Confronting Anti-Semitism

Ilhan Omar, one of the first of two Muslim women to be elected to Congress, is a new kind of politician. She's telegenic. Ideologically progressive. Widely celebrated by a media that's obsessed with identity politics. She's the kind of politician who can openly side with Hamas against Israel or spread "Protocols of Zion"-style conspiracies on Twitter, claiming that Jews possess the supernatural ability to hypnotize the world as they unfurl their "evil."

It's not surprising, then, that Omar also supports the "boycott, divestment and sanctions" movement (BDS). In a statement to the website Muslim Girl (later confirmed elsewhere), someone on Omar's staff explains that, yes, "Ilhan believes in and supports the BDS movement, and has fought to make sure people's right to support it isn't criminalized. She does however, have reservations on the effectiveness of the movement in accomplishing a lasting solution."
This vile, anti-American, anti-freedom Democrat is practicing taqiyya, and will say whatever it takes to gain power and advance her agenda, which probably includes sharia and "reeducation camps."
******
This is great on so many levels. The first and most amusing is that liberal heads all over America are exploding, because
WHAT ABOUT THE CHILDREN!
Second, the owners had every employee take a gun-safety class, which shows both media savvy and good old fashioned common sense, because even in Kansas, not everyone knows guns.
'We have an entire armed staff.' Wisconsin boss gives employees guns for Christmas

Of the 16 employees, two of them had turned down the gift at first, the Post-Crescent reported, but they have since considered getting their guns after taking a gun-safety course. BenShot had each employee take the class before they could get their Christmas gift, according to the newspaper.
And third....damn...
their products are great!
******
Israel Defence Minister Lieberman resigns over Gaza ceasefire
Israel's defence minister has resigned over the cabinet's decision to accept a ceasefire ending two days of fighting with Palestinian militants in Gaza.

Avigdor Lieberman denounced the move as "surrendering to terror".

He said his right-wing Yisrael Beiteinu party would leave the ruling coalition, which could lead to an early election.
I can't say I blame him. At some point, Hamas needs to be destroyed as a force in Gaza, and Israel's surgical strikes and delicate activity inside Gaza simply shows the pallies that Israel is afraid of them. In this case, the question should be, "What would Menachem Begin or Ariel Sharon do?" And the answer is probably, "Kick the shit out of them."
******
Wow...these college students are so articulate!
******
My Twitter Feed
&topic=world_news">

posted by CBD at
11:05 AM
|
Access Comments