« Hasbro Offers "Monopoly for Millennials," Which... Goofs on Millennials?
|
Main
|
The Morning Report - 11/15/18 »
November 14, 2018
Wednesday Overnight Open Thread (11/14/18 )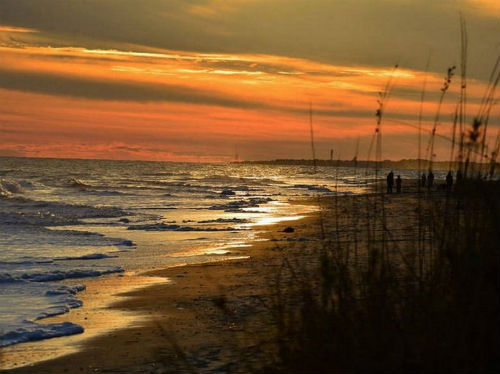 ***
The Quotes of The Day

Quote I

"Having sustained catastrophic injuries on the battlefield, which included the loss of both my legs, I am acutely aware of the vital role dogs play in helping troops recover from war's physical and psychological to. The VA has not executed what we wanted as intent, which is to bring this to an end in its entirety, so we will keep up the pressure until these invasive, painful and deadly experiments on dogs stop completely."Rep. Brian Mast (R. Fla.)

Quote II

"America was founded as the shining city on the hill. United, we can keep it that way,"John Kasich

Quote III

"If we can't have free and open discussion on topics like these, we have no hope of combating tribalism and finding common ground."UW-Seattle Professor Stuart Reges

Quote IV

"He essentially bioengineered an electorate that would be essentially with enough white voters and few enough voters of color to elect him. Joy Reid

Quote V

"It's going to be wonderful. We'll be out from underneath that heavy cloud. Now we'll be able to really fly."Rev. Gretta Vosper
***
If Creepy Porn Lawyer needs a new gig. He can become a MDand go to the Netherlands, he may be able to get away with killing women.

The Hague (AFP) - Dutch authorities are prosecuting a doctor for euthanising an elderly woman with dementia in the first case of its kind since the practice was legalised in 2002, officials said Friday.

The female doctor, who was not named, allegedly put a sleeping drug into the 74-year-old woman's coffee and had to ask her family to hold her down when she began to struggle.

The Netherlands and neighbouring Belgium became the first countries in the world to legalise so-called mercy killing, but it can only be carried out by doctors and under very strict conditions.
***
Our Libertarian friends are bemoaning the fact that California prisoners are fighting the California Wildfires.
Contrary to popular belief, it is nothing new.

When it comes to California's natural disasters—fires, earthquakes, floods—a surprising cohort of first responders have served on the front lines since World War II: prison inmates.

While the idea of using prisoners for back-breaking, low-cost labor on road crews harks back to the late 19th century, the state of California first tapped inmates to fight brush and forest fires in 1942. After military conscription and war industries rapidly emptied the state's forestry camps of able-bodied men serving in the New Deal's Civilian Conservation Corps, the state forestry found itself in a manpower crunch. Worse, fire marshals predicted that bombing and 'sabotage' by Japanese Americans increased the risk of fires and could threaten crucial watersheds and food production in the area of various Army installations and ship-building plants.
***
***

Tough love with Steven Crowder, Louder With Crowder.

***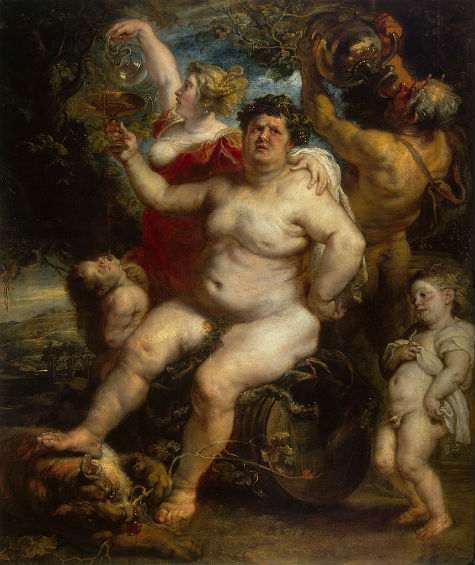 Bacchus by Sir Peter Paul Rubens

As they say art is in the eye of the beholder. Will AI be able to create true art?

As AI becomes an unstoppable force, it raises some difficult questions about the future role of humans in an increasingly automated world. Initial studies are showing that we can add the most value by focusing on four key areas: critical thinking, problem solving, managing human interactions, and above all else, expressing creativity. In short, our future role involves embracing these last bastions of human exclusivity and becoming more "human."

But just last month, AI-generated art arrived on the world auction stage under the auspices of Christie's, proving that artificial intelligence can not only be creative but also produce world class works of art—another profound AI milestone blurring the line between human and machine.
***
Speaking of art.....................

The ONT Musical Interlude
**
***
To my spousal unit and children, as I grow older and require a mobility scooter, this is the one for me.

***

"Why can't Allyson get ahead?"

Allyson Costello stared at the two lines on her pregnancy test and knew — immediately and beyond a shadow of a doubt — that she would get an abortion. She was 21 years old. She was on the pill, taking it religiously every morning. And it had been only a few months since she'd received a Facebook message from Andy, the first boyfriend she'd ever had, back in middle school, but now virtually a stranger. She learned that he was currently living way out in the country somewhere in Kentucky, that it was beautiful there, but also lonely. She had just gone through a breakup herself and could relate to the loneliness. They started writing, then they started talking. Eventually, he asked if she would fly up from Florida to visit.
***

Just another day in Florida.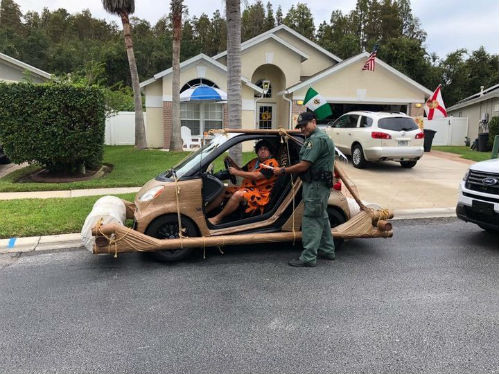 Fred Flintstone is oppressed by The Man.

The sheriff's office said in a Facebook post that Flinstone (aka Swartz) "became unruly" after being issued a speeding citation. He was later released with a notice to appear in court.

The post jokes that the prehistoric Smart car was seized and is now part of the police fleet. "This is what Intelligence-Led Policing looked like in the stone age," said the post, which included pictures of the vehicle and a barefoot driver dressed in Flintstones garb.

It's a good thing Mr. Flintstone never purchased Steppenwolf's 'For Ladies Only LP'. It featured the Dickmobile. Search "album jacket of Steppenwolf for ladies only"
***

So much for Common Sense gun control. F*ck You.

The piece of legislation is sponsored by New Jersey Rep. Frank Pallone and has been co-sponsored by 16 other House Democrats. Officially known as H.R. 7115, the bill has been laughably misnamed as the "3D Firearms Prohibition Act" — laughable because the bill actually has virtually nothing whatsoever to do with 3D-printed firearms.

The stated purpose of the bill is "to prohibit the sale, acquisition, distribution in commerce, or import into the United States of certain firearm receiver castings or blanks, assault weapon parts kits, and machine gun parts kits and the marketing or advertising of such castings or blanks and kits on any medium of electronic communications, to require homemade firearms to have serial numbers, and for other purposes."
***

Do you have an open calendar between December 14-17th? Do you have say $10,000 burning a hole in your pocket? Perhaps a trip to Sex Island is what you need.

The quintet of men — who include a hedge-funder and a nightclub owner, both based in New York — frequently host and attend sex parties around the world and decided to make it their mission to share their idea of fun with the masses.

The result was Sex Island — an all-inclusive sexual extravaganza that was so popular, it morphed from a one-off orgy vacation into a year-round sex tourism empire now hosting its second annual event.

Private parties run throughout the year, but Sex Island is designed for the everyman who can drop $6,000 on a "golden ticket" to a private island in the Caribbean with unlimited booze, food and women ready to satisfy them at any hour of the day.
***

The Law of Unintended Consequences. Or is it?

Senior male partners at law firms are refusing to mentor younger women because of fears that unjustified allegations will be made against them, the head of the profession claims.

There has been an unanticipated and unwanted backlash caused by the #MeToo movement, Christina Blacklaws, president of the Law Society, argued last week. Ms Blacklaws told a conference on gender diversity that senior men were reluctant to engage in formal mentoring schemes with younger female colleagues for fear they might leave themselves open to allegations of inappropriate behaviour.
When your own profession leads the charge of Guilty until proven innocent, you reap what you sow.
***

My snowblower broke on Sunday. I need to enlist this group.
***

New York City restaurants are so much different than restaurants in my area. Cash is not accepted. Is that a problem?

I was at a health-food and coffee shop on East Houston, grabbing an $11 vegan sandwich for lunch, when I noticed the man next to me, who appeared to be homeless, trying to buy a cup of coffee. The entire exchange wasn't going well: First, there was the absence of any traditional milk from the dairy-free café's "vegan mylk" selection. The coffee's price, $2.95 for a small, was also fairly steep. But just as it looked like the situation was going to resolve itself, a final, insurmountable hurdle arrived: As the would-be customer started to pay with a stack of coins and notes in his hand, an employee was forced to tell him that cash wasn't accepted at the café. Eventually, he gave the coffee to the man, only after the three of us stared at each other uncomfortably.

Until then, I had been aware of cash-free restaurants and cafés, but had never fully grasped the effects of their growing numbers.

$11 for a vegan sammich? Dayum!
***

It is quite fortunate that he didn't win the posthumous Genius Award

An intoxicated off-duty police officer in Ohio was arrested in an alleged burglary after mistakenly entering a home he thought was his, police said.

Torrence Edward Laprath, 33, was arrested early Sunday after trying to enter a single-family home in the 4700 block of Strathaven Drive in Dayton, according to an incident report obtained by The Post.

Laprath, who was allegedly inebriated at the time, mistook the residence for his own, a police official told the Dayton Daily News.
***

An American visiting Canada is Tonight's Feel Good Story of The Day, eh

An American trucker in Ottawa treated a large group of Canadian veterans to dinner to honor their service.
***

Tonight's ONT has been brought to you by Peace Offerings.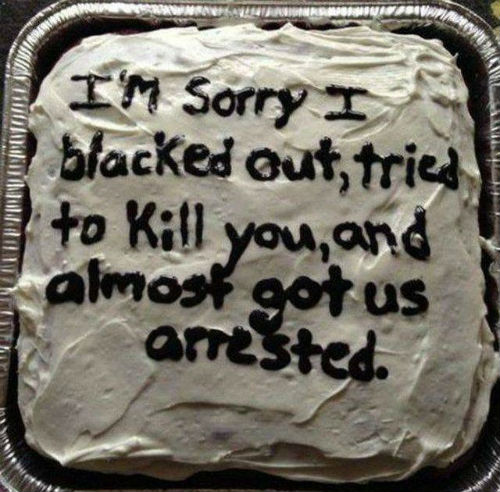 Notice: Posted with permission by The Ace Media Empire and AceCorp, LLC. Platinum subscriptions currently priced at Tissue Paper subscription rates. Shipping and handling extra.
***
Tough love with Steven Crowder, Louder With Crowder.
&topic=world_news">

posted by Misanthropic Humanitarian at
10:02 PM
|
Access Comments