« Wednesday Overnight Open Thread (11/14/18 )
|
Main
|
Mid-Morning Open Thread »
November 15, 2018
The Morning Report - 11/15/18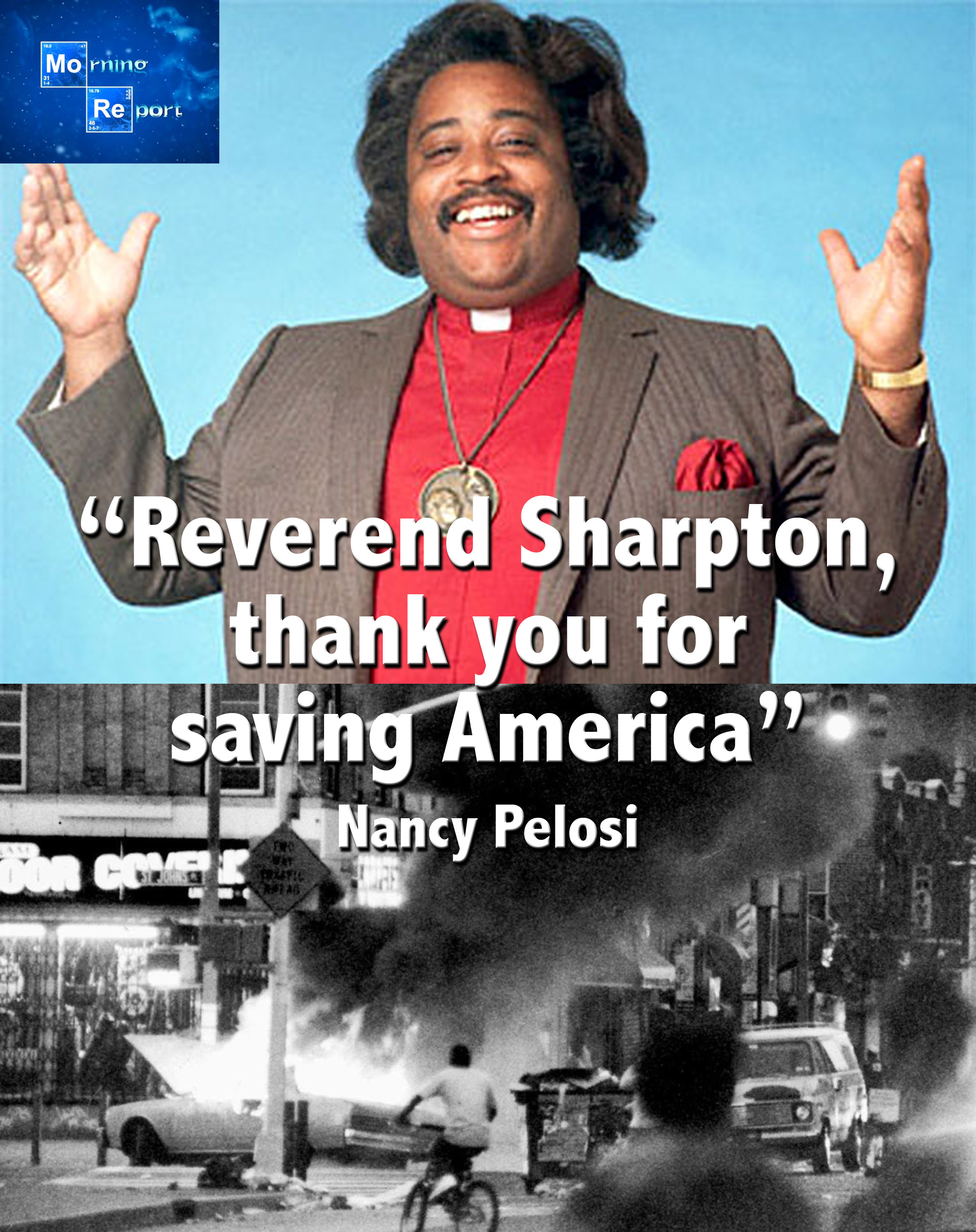 Good morning kids. Thursday and frankly I just mentally can't get myself in gear to write anything worthy of your time so I''m going to keep it brief. Aside from my allergies bugging me this morning, the news taken in toto is just getting me down. I'm fairly optimistic by nature but expanding on Rush Limbaugh's rant below, with thousands of essentially male, military age peasants from third world shit-holes doing all they can to set foot on our soil and claim citizenship, with a political party bent on openly stealing elections they didn't win as allies in their propaganda arm pump out the big lie that it is our party and citizenry that are the criminals stealing elections, when actual, dictionary definition neo-Nazi thugs physically confront and intimidate people while claiming the mantle of being anti-fascist and as the last vestige of Americans carry the true meaning of what this nation is all about to the grave and are replaced by others who have been and continue to be brainwashed into becoming "true believers" that we and this nation are evil and must be transformed or destroyed, well, I'm just in a funk about it. The headlines and players may change from day to day, but it's the same old story. It could've been worse - Hillary Clinton could right now be in the Oval Office and I keep reminding myself of that whenever I get down. But the question remains, is Trump a harbinger or merely an aberration that is delaying the inevitable? The world wonders...
The headlines generally speak for themselves but some of the ones that stand out include one that will likely get very little if any coverage: that the computer models that undergird the entire global warming/climate change call-it-what-you-will doomsday "theory" are now admitted by their pimps in lab coats to be so fundamentally flawed as to be proven wrong. Meh, tell it to your average Lefty and the response will be "burn witch!"
Three links illustrate how evil Lefty blood money from basically a handful of sources makes the multi-headed Hydra/Cerberus of sedition and treason go round; First, Daniel Greenfield on billionaire bucks flooding the zone with outside cash to swamp local elections, second, filmmaker Ami Horowitz uncovering how the invasion caravan is a totally funded and pre-planned Leftist op and Soros money is behind a Red-Green Ludditism push in Texas.
In politics, it's same-old same-old for GOP leadership with a few links berating that party for screwing up and losing the House. Also, Nancy Palsi metaphorically fellates Al Sharpton with verbiage to induce the gag-reflex. We also have a number of good links on the nature of "nationalism" as it relates to the President's usage of that word and the media's attempted crucifying him for it, more on the idiocy of the Jm J Acosta/CNN lawsuit - if you're lurking Sarah Sanders, you can send me the press pass courtesy of this website - and the lame duck GOP is scrambling to pass legislation including that crime reform bill which I have serious reservations about vis a vis sentencing guidelines, whoever is still giving advice on appointments in the White House needs to be shit-canned and the goons have forced an independent candidate in Seattle from running after intimidating his wife, and an essay on the death of California.
Internationally, there's a ceasefire for now on the Israel-Medieval Thug border, Chi-Com military expansion, a very shoddy Brexit deal finally passes, and some psyho pro-Palestine shyster went apeshit on an airplane when she was refused alcohol.
From hither and yon, a male teacher gets blasted for not allowing a middle school girl to strip in a boys locker room, Disney's new "Nutcracker" is a ball-buster, the Left goes nuts when PDT awards Sheldon Adelson's wife a medal and on nationalism as a cause of World War One, or not.
Apologies for kind of phoning it in this morning. Will try and do more better-er tomorrow-ish.
Anyway, links from around the world, across the nation and up your street. Have a better one and remain blessed.

posted by at
07:44 AM
|
Access Comments