« Sunday Overnight Open Thread (11/11/18 )Veterans Day Edition
|
Main
|
Mid-Morning Open Thread »
November 12, 2018
The Morning Report - 11/12/18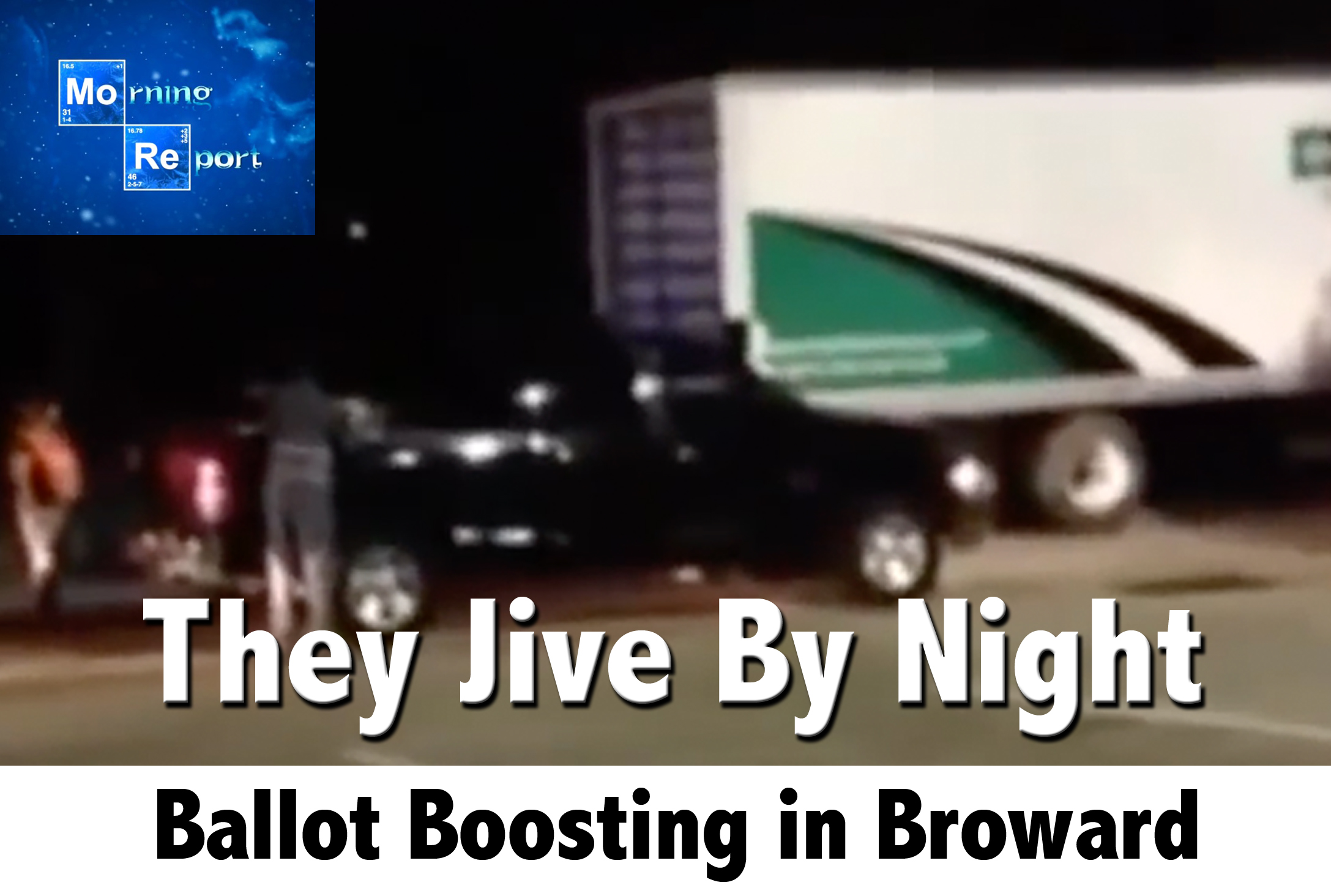 Good morning kids. As another week begins, I hope you are enjoying the long holiday weekend and more importantly, a big thank you for all the veterans of our armed forces for the service and sacrifices. And how odd a coincidence that this weekend marks the 100th anniversary of the end of the Great World War (so-called before we knew we needed to number them), the 80th anniversary of "Kirstallnacht" which we touched upon on Friday as well as the 29th anniversary of the dismantling of the Berlin Wall.
It's kind of striking that there are parallels in some ways of those events, especially the second, with the situation that our nation finds itself in November of 2018. The forces that seek to overthrow our nation as founded, depending upon how you view the news of the day, have either completely exposed themselves in acts of desperation or are seizing the opportunities they have to finish the work started at least 100 years ago by Woodrow Wilson (see the link near the bottom for an interesting essay on his era). As if violence, intimidation, propaganda smears and lies about our leaders and the citizenry in general weren't enough, we now have a blatant campaign to literally steal the senate and gubernatorial elections in Florida, Arizona and Georgie. In Florida, I think Scott and DeSantis will prevail but you can bet all of George Soros' gold teeth (the knocked out the Hungarian Jews' heads at Birkenau) that the race card will be played and there will be rioting in South Florida if the Left is denied its prize. The same can be said for the slums of Atlanta and Macon if "Tank" Abrams fails, which is the likely outcome. And to all of that I say, thank you Barack Obama for 8 years of setting us back 100 years in the area of healing racial divisions. As for Arizona, I think that that is a fait accompli, unless something serious happens to halt the thievery (up to 30,000 new votes for Sinema saved or created as of this writing) and spoliation of evidence. But I digress.
With all that we are now witnessing in front of our eyes, I cannot see how we can go on. All things considered vis a vis Antifa and compromised police departments in Democrat areas of the nation, it was great to see ordinary citizens in Florida take to the streets - peacefully I might add - in that state and shout the equivalent of "stop thief!" loudly enough to do just that. I hope they managed to do just that, and at least the signs are positive that for once the GOP will not just curl up and die in the interest of civility. And you can thank President Trump for this as well. And as long as we're making predictions, if you think the aftermath of last Tuesday was crazy, wait until Election Day 2020. It's a lead pipe cinch that the Democrat scammers, thieves and fraudsters will be out in force in every key swing district and state if not all 57 states of "dis" union.
In politics in general, Hillary is said to be definitely in the hunt for 2020, Mickey "Beto" O'Rourke despite the Ossoff impression in Texas is somehow a contender in Dem circles, Elijah Cummings is lying though his teeth about subpoenas, Michael Ledeen on the next two years ahead for PDT, the Dems are sure to waste the next two years and will Trump be the last GOP president? All things considered, that's a distinct possibility. Then again, if Jerrold "Go" Nadler and the Dems push gun control the next two years, there ain't enough paper and ink on the planet to forge the requisite ballots to save them from the ensuing wipeout come 2020. And a few pieces, one from Mark Levin, about the appointment of Matthew Whitaker to replace Recuse 'n Snooze Sessionszzz. And then, we have journalists telling Bernardo Sandersnista too cool it with the racialist talk (why?) and CNN and Jm J Acosta will sue the President for being a big fat meanie doody-head. Acosta is now officially a parody of himself.
On the crucial issue of Amnesty, no real news on the invasion caravan but attempted border jumping is through the roof and an illegal alien animal "sanctuary" New Jersey released butchered 3 people in Missouri, and New Jersey blames... ICE. The chutz-pocrisy is radiant.
Overseas, the President returned from a weekend trip to observe the 100th anniversary of the end of the First World War as well as get a dressing down from French PM Macron. That obviously did not sit well with the President. Frankly, if I had the power to do so, I would disinter every American soldier buried on French soil and bring them home to rest here (while we still have a country worthy form them to come home to). Twice in a generation we saved their asses and get spat on for our troubles. The day that Notre Dame Cathedral becomes the next Hagia Sofia - and that day is closer than you think - I won't shed a tear. Lastly, the fate of Asia Bibi hangs in the balance in Pakistan. If ever there was a need to grant someone asylum, this would be it.
Domestically, 26 are reported dead with at least 100 missing in the latest California wildfires, food stamp participation is at a 10-year low, California rejected a rent control ballot initiative (I guess they should've given it a catchier name), a couple of good essays on the boom of the tax cuts and the myths or American poverty, LA is a festering, typhus ridden boil, pro-life groups are cheering the recent abortion mandate ruling, and the truth about pre-existing conditions and what covering them really costs.
In Red-Green news, there are some code 10 wack-a-doos opposing pipelines and Trump blames the California wildfires in horrible environmental policy. In education, a mixed bag where on the plus side, good news about campus anti-semitism and the 10 Commandments make a comeback in Alabama schools, while on the down side college indoctrination bears poison fruit as witnessed during the Midterms.
From hither and yon, Dan Crenshaw was a surprise guest on SNL where that bacteria Davidson apologized to him, sort of, during a sketch, and lastly Daniel Greenfield on how failed actors become the #Resistance."
Anyway, links from around the world, across the nation and up your street. Have a better one and remain blessed.


posted by at
07:44 AM
|
Access Comments