« Gun Thread: Quarter-Ass Effort Edition [Weasel]
|
Main
|
The Morning Report - 10/22/18 »
October 21, 2018
Sunday Overnight Open Thread (10/21/18 )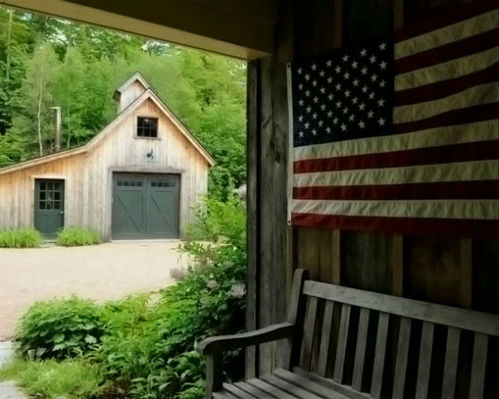 The Quotes of The Day

Quote I

So we talk about existential threats, the last time we had a really major existential threat to this country was around World War II. And so we've been here before and we have a blueprint of doing this before."

None of these things are new ideas. What we had was an existential threat in the context of a war. We had a direct existential threat with another nation, this time it was Nazi Germany, and axis, who explicitly made the United States as an enemy, as an enemy. Alexandria Ocasio-Cortez

Quote II

Only in America does the nation's most prestigious law school hire a 100 per cent white female as its first 'woman of color' on the basis that she once mailed in the Duke of Windsor's favorite crab dish to a tribal cookbook. If the House of Windsor is now one of the five tribes, all America has to do is restore the monarchy, and the Queen will be your first 'woman of color' in the Oval Office. Mark Steyn

Quote III

You are a disaster. You are an embarrassment to your parents. With this being said, we are going to use money to reward the long-term shareholders."......................


You are messing with a wrong guy. That's my message to you. I'm going to do with you exactly what I have been doing in Nashwauk for a while. So you're going to be the next in line. Remember, you are my next shoe bucket shot...

...it will all be done to inflict maximum pain to these guys. I wake up in the morning every day, looking at these guys and I'll go to bed at night every day thinking about this guys. And that's a bad place to be. That's the message that I would like to deliver in this call." Cleveland-Cliffs CEO Lourenco Goncalves

Do you think the Special Snowflake melted?
***
You want to be political? Perhaps the sports arena is not the place.

It's an iconic image: Two athletes raise their fists on the Olympic podium. The photograph, taken after the 200 meter race at the 1968 Summer Olympics in Mexico City, turned African-American athletes Tommie Smith and John Carlos from track-and-field stars into the center of a roiling controversy over their raised-fist salute, a symbol of black power and the human rights movement at large.

But look in the photo and you'll see another man as well: silver medalist Peter Norman, a white Australian runner. Norman didn't raise his fist that day, but he stood with Smith and Carlos. Though his show of solidarity ended up destroying Norman's career, the three athletes' actions that day would be just one in a line of protests on the athletic stage.
***

I remember being at my cabin and being awaken by a stranger walking around at 5:30AM. I grabbed the .357 Magnum and walked outside finding my contractor. Fortunately, I didn't shoot the fellow.
Unfortunately, the same can't be said for Owensboro Police Officer Zachary Morris.

Early in the morning of October 10th, 2018, a young police officer and an armed Kentucky homeowner were involved in a shootout. The officer was searching near a fenced area on the homeowner's property for a suspect he had been chasing when things went south.

David Turley, the homeowner, saw suspicious activity in his backyard at around 6 a.m. What he didn't know was that it was Zachary Morris, 23, an Owensboro police officer. Turley was holding a handgun at his side. Officer Morris, seeing a person with a gun, shot at Turley, who returned fire and took cover. Morris was hit in the abdomen below his bullet-resistant vest.
***

The Democrats are salivating for a Blue Wave and impeaching President Trump. Joe Biden has other thoughts.

"I hope they don't," Biden responded when asked about impeachment. "I don't think there's a basis for doing that right now."

The comments from a leading contender to face Trump in the 2020 election will come as a surprise to some Democrat lawmakers such as Al Green (TX), Chuck Schumer (NY), and Maxine Waters (CA), the latter of whom made 'impeaching 45' her sole political platform for the last two years
***

Once again leftists harass Republican legislators. Mitch McConnell and his wife bothered at a Louisville restaurant.

The Kentucky Republican was dining with his wife, Elaine Chao at Havana Rumba in Louisville when the four men began to berate him about his stance on health care and social security, according to a TMZ video shot by a customer at the eatery.
***

The Soros tentacles, reach far and wide. Slime and politicians, go hand in hand.

Greek prosecutors have started an investigation of an alleged slush fund managed by the country's Ministry of Foreign Affairs, supposedly used to fund lobbying and propaganda efforts in Albania, Macedonia and other Balkan countries in order to advance the interests of the Greek government.

The probe, reported by Ekathemirini, follows reports in the Greek media that the Greek government has secretly paid media outlets, journalists, non profit organizations, Easter Orthodox churches and other influencers in Macedonia and Albania, to achieve the government's objectives in relations with the two countries, in particular Macedonia's name change and a maritime demarcation agreement between Greece and Albania.

The Greek government has not denied the existence of the secret funds, and has criticized the media for disclosing state secrets.
***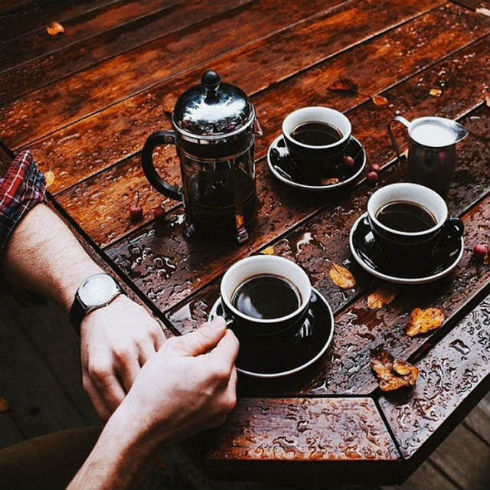 ***
The ONT Musical Interlude
October 21, 1958, Buddy Holly's last recording session took place at Pythian Temple Studios, New York City. The songs recorded included 'Raining In My Heart', 'Moondreams' and 'It Doesn't Matter Anymore' which became a No.1 hit. via thisdayinnmusic.com
***
October 21, 1942, Born on this day, Elvin Bishop, guitarist, (1976 US No.3 & UK No.34 single 'Fooled Around And Fell In Love'). Member of Paul Butterfield Blues Band 65-68. via thisdayinmusic.com
***
The Kavanaugh hearings continue to have some fall out.Complaints filed against the lawyers of Christine Blasey Ford.

The conservative watchdog group Judicial Watch announced Friday it had filed a complaint against lawyers for Brett Kavanaugh accuser Christine Blasey Ford, arguing that they hadn't kept their client properly informed about her options for testifying.

The complaint was filed "to the Board of Professional Responsibility of the District of Columbia Court of Appeals of Debra S. Katz, Lisa J. Banks, and Michael R. Bromwich for violating the rules of professional responsibility in their representation of Dr. Christine Blasey Ford before the U.S. Senate Judiciary Committee during the hearings on the nomination of the Honorable Brett Kavanaugh," the group announced in a news release.
***
So the rule is if you don't disagree with the leftists you can't make jokes. FNC "Kennedy" strikes a raw nerve of Howard Dean.

***

Intentionally subjecting your kids to a disease? The new and exciting way to immunize your kids in Colorado.

Colorado parents are holding 'chickenpox parties' to deliberately infect their children with the virus
Pox parties were common before the varicella zoster vaccine came out in 1995
Parents would expose their kids to the virus to build up their immunity
Now the vaccine, which contains either a weakened or dead virus, offers a much lower-risk alternative
But a group in Colorado, part of a growing anti-vaxxer movement, believe infecting their children is safer.
Wonder what they will do about syphilis.
***
"Ladies and gentlemen may we introduce the latest representative of the United Kingdom, doing us proud with his idiocy and illiteracy." Genius Award Winners.

Lee Furlong, who is from Liverpool, was backpacking in Thailand when, for some unknown reason, he and a fellow traveller decided to graffiti an 800-year-old Thai fortress. He wrote 'Scousse Lee' [sic] on the red-brick wall of the historic Tha Phae gate in Chiang Mai in the early hours of yesterday morning.
***

Students who understand a job well done. Tonight's Feel Good Story of The Day.

A custodian at Moody Elementary in Alabama found himself in tears when he realized an "accident" was actually a surprise party to celebrate him on National Custodial Workers Day.

Mr. Eugene was told that a student had peed his pants during an assembly in the gym.

"I'm so sorry! A student had an accident, can you help us clean it up?" a teacher says to Mr. Eugene in the video.

Little did he know, the assembly was for him.
***

Tonight's ONT has been brought to you by Kennedy Women.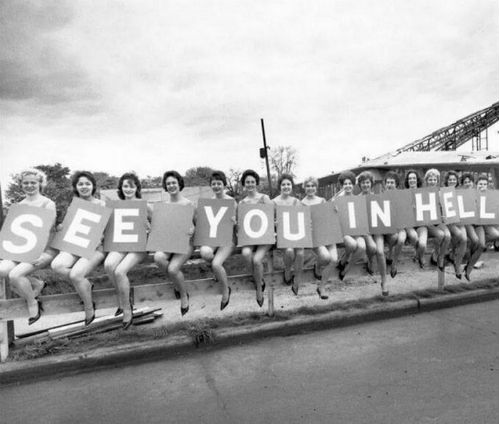 Notice: Posted with permission by AceCorp, LLC a subsidiary of The Ace Media Empire. Please ONT responsibly, The ONT may or may not be habit forming.
Weekly commenter stats for week of 10-21-2018
Top 10 commenters:
1 [470 comments] 'Insomniac' [65.98 posts/day]
2 [445 comments] 'J.J. Sefton'
3 [434 comments] 'Skip'
4 [425 comments] 'Deplorable Jay Guevara'
5 [414 comments] 'Your Decidedly Devious Uncle Palpatine, GECSPLAN, SMR, and Ancient Slavonaut Newsletters'
6 [413 comments] 'garrett'
7 [411 comments] 'Calm Mentor'
8 [399 comments] 'Mark Andrew Edwards, now with Bad Times at the El Royale review'
9 [344 comments] 'rickb223'
10 [311 comments] 'Grump928(C)'
Top 10 sockpuppeteers:
1 [149 names] 'Miklos, debate monitor' [20.92 unique names/day]
2 [132 names] 'Duncanthrax'
3 [52 names] 'Axeman'
4 [48 names] 'Adirondack Patriot'
5 [46 names] 'Surfperch'
6 [42 names] 'Blue Hen'
7 [38 names] 'Buzzsaw90'
8 [36 names] 'Little Lupe'
9 [30 names] 'Cuthbert the Witless'
10 [30 names] 'Venn Diagram'

The ONT Musical Interlude
October 21, 1958, Buddy Holly's last recording session took place at Pythian Temple Studios, New York City. The songs recorded included 'Raining In My Heart', 'Moondreams' and 'It Doesn't Matter Anymore' which became a No.1 hit. via thisdayinnmusic.com
***
October 21, 1942, Born on this day, Elvin Bishop, guitarist, (1976 US No.3 & UK No.34 single 'Fooled Around And Fell In Love'). Member of Paul Butterfield Blues Band 65-68. via thisdayinmusic.com
&topic=world_news">

posted by Misanthropic Humanitarian at
10:04 PM
|
Access Comments