« Saturday Evening Movie Thread 10-20-2018 [Hosted By: TheJamesMadison]
|
Main
|
EMT 10/21/18 »
October 20, 2018
Saturday Overnight Open Thread (10/20/18 )
(Saturday Night Diversity)
***
The Saturday Night Joke


A motorcycle police officer stops a driver for shooting through a red light.The driver is a real jerk, steps out of his car and comes striding toward the officer, demanding to know why he is being harassed by the Gestapo!

So the officer calmly tells him of the red light violation. The motorist instantly goes on a tirade, questioning the officer's ancestry, sexual orientation, etc., in rather explicit offensive terms.

The tirade goes on without the officer saying anything. When the officer finishes writing the ticket he puts an "AH" in the lower right corner of the narrative portion of the ticket.

He then hands it to The 'violator' for his signature. The guy signs the ticket angrily, and when presented with his copy points to the "AH" and demands to know what it stands for.

The officer says, "That's so when we go to court, I'll remember that you're an asshole!"

Two months later they're in court. The 'violator' has a bad driving record with a high number of points and is in danger of losing his license, so he hired a lawyer to represent him.

On the stand the officer testifies to seeing the man run through the red light.

Under cross examination the defense attorney asks; "Officer is this a reasonable facsimile of the ticket that you issued to my client?"

Officer responds, "Yes, sir, that is the defendant's copy, his signature and mine, same number at the top."

Lawyer: "Officer, is there any particular marking or notation on this ticket you don't normally make?"

"Yes, sir, in the lower right corner of the narrative there is an "AH," underlined."

"What does the "AH" stand for, officer?"

"Aggressive and hostile, Sir."

"Aggressive and hostile?"

"Yes, Sir.

"Officer, are you sure it doesn't stand for asshole?"

Well, sir, you know your client better than I do.

How often can one get an attorney to incriminate his own client?
***

What's cute and can clean out a trout stream? No, it's not garrett. The correct answer is an otter. Cute video of a young otter begging for food.
***

The Christmas season is coming fast at us. And we all know that Morons are thinking of the perfect Christmas present for their 'ette.
My guess is that this isn't the perfume to buy.
***
Rush calls Guantanamo Bay Club Gitmo. There is a good reason for this.

GUANTANAMO BAY NAVY BASE, CUBA
Two detainees at the Guantánamo prison who were cleared for release during the Obama administration refused to cooperate with authorities arranging their departures and now can't leave even if they wanted to because the Trump administration has ceased most prisoner releases.

The prison's commander, Rear Adm. John Ring, disclosed the unusual standoff in remarks to reporters visiting the detention center this week.

Guantánamo today has 40 prisoners, five cleared during the Obama administration. But a combination of military bureaucracy and their refusal to cooperate have left them there, at an annual cost of $11.1 million per prisoner based on 2015 operating costs.

Give them a boat, a Koran, a gallon of water and well wishes. Let their Allah save them.
***

Fleetwood Mac was created by Mick Fleetwood and John McVie. I think when they don't want to associate with you, you should walk off into the sunset with your tail between your legs.

Fleetwood Mac disputes allegations in a lawsuit filed by Lindsey Buckingham for kicking him off the band's new tour. In a statement, band spokesperson Kristen Foster says, "Fleetwood Mac looks forward to their day in court."

In the suit, the guitarist and songwriter is seeking his share of tour income because he says he still wants and is able to perform.
***
The ONT Musical Interlude
***
***

What has Western CivilizationRome ever done for us?

Funny skit, yet sad that this strikes so close to home today.
***
How the times change, yet remain the same. Sexy and smutty advertising from the 60s and 70s.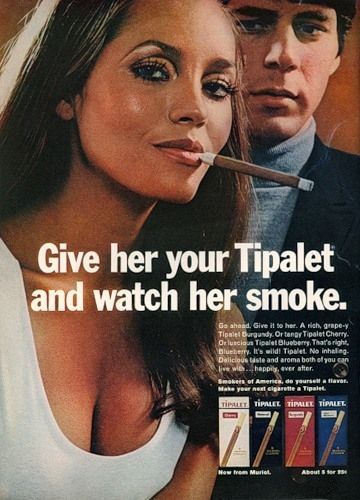 ***
I like potato chips. Salt & Vinergar? Meh. Definitely not worth becoming a Genius Award Winner.

A South Carolina man shot his cousin after the victim ignored the gunman's warning not to eat his potato chips, police allege.

Ryan Langdale, 19, was charged today with attempted murder, weapons possession, and obstruction of justice in connection with the September 29 shooting of his 17-year-old relative at a rural property about 60 miles from Charleston
***

Customer service supreme. Tonight's Feel Good Story of The Day.

In fact, the Morgans had planned to visit Battle Creek and Steve's Pizza for a weekend getaway. But after a trip to the emergency room, their plans changed; Rich is now home with hospice care as his battle with cancer comes to a close, Julie said in a Facebook post.

Knowing how much that pizzeria meant to the couple, Julie's dad called Steve's Pizza to see if someone could send a card or text to cheer them up. But Dalton Shaffer, a manager, had a different idea.
***

Jokes, drinks, .22LR bricks, toner cartridges and loose change to petmorons at gmail dot com. Or to the Twitter thingy
***

Tonight's ONT has been brought to you by Flu Prevention.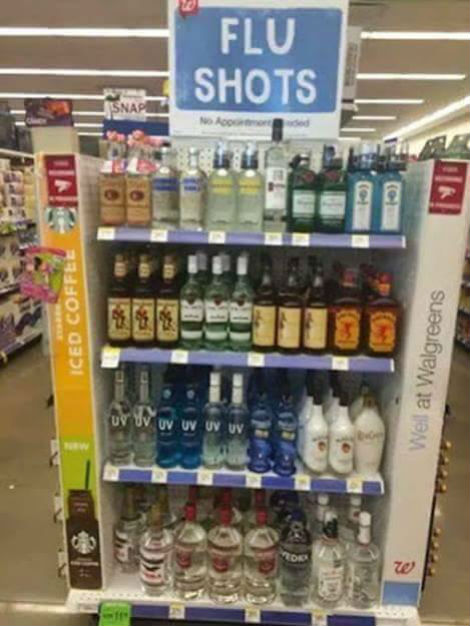 Notice: Posted with permission by The Ace Media Empire and AceCorp, LLC. The ONT is made in Aceville or no where.

posted by Misanthropic Humanitarian at
09:40 PM
|
Access Comments