« I'm Back! ONT
|
Main
|
Mid-Morning Open Thread »
October 12, 2018
The Morning Report - 10/12/18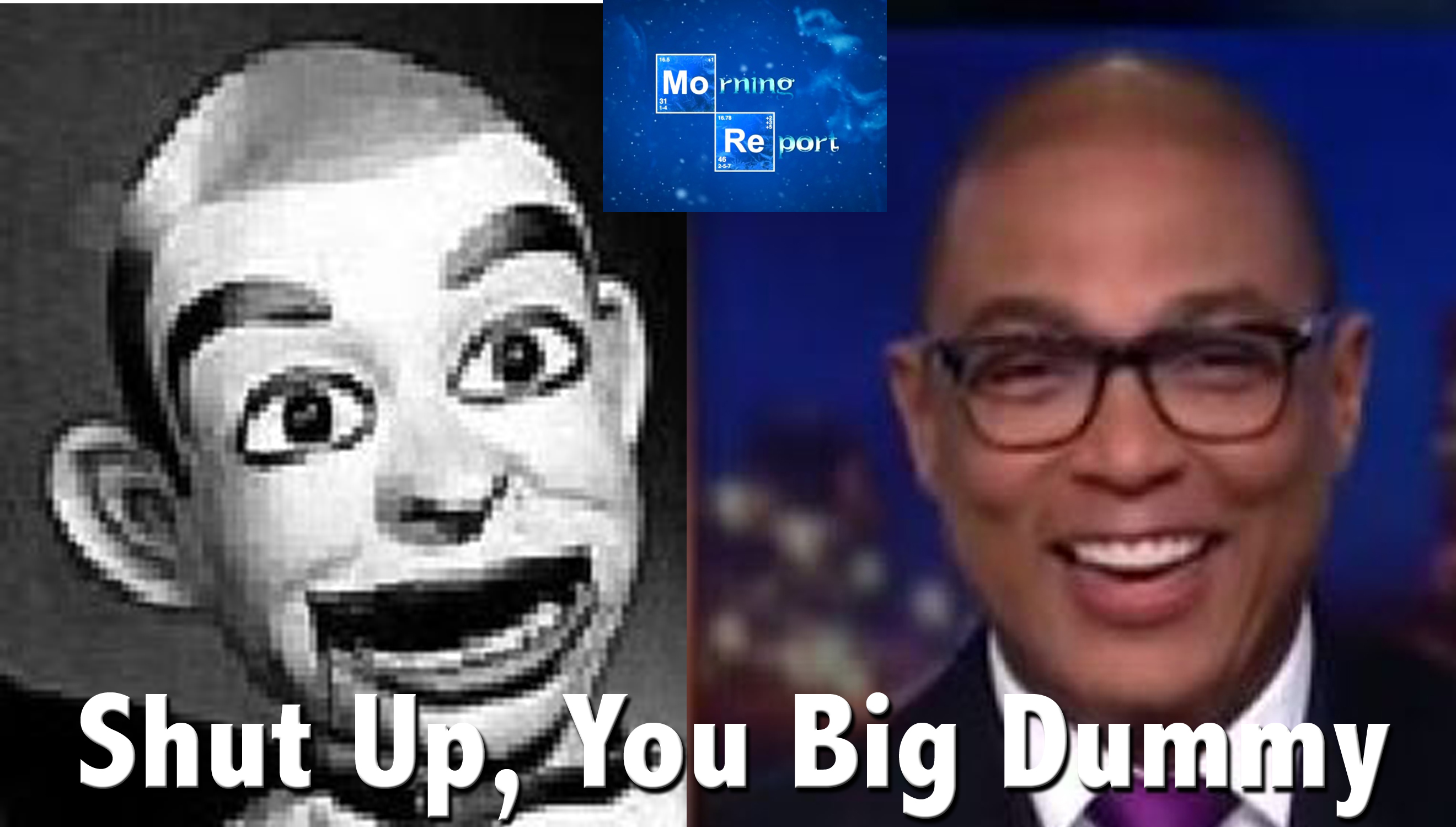 Good morning kids. Here comes the weekend so let's dive right in. Hurricane Michael absolutely flattened several Gulf Coast communities with one reported death from the accounts I'm seeing. Things can be replaced, property repaired and rebuilt. Lives are irreplaceable, so prayers for the victim(s) and to all affected by this disaster.
And while there are quite a few links to Democrat scandals and assorted goniffing, I think the one that disgusted me most was Bill Nelson who, even as Hurricane Michael was ripping part of his state to shreds "...sent an email encouraging people to donate money for hurricane disaster relief with a list of nonprofit groups that provide aid, but he did not disclose that the links for each group direct users to the website of ActBlue, an organization that helps Democrats raise money and saves donor emails for future fundraising efforts..." This fucking guy. Not an ounce of decency or propriety. I hope Floridians remember this come election day.
Segueing into the political scene, the GOP released a new ad directly juxtaposing Democrat-Left incitement with footage of the madness it caused, West Virginia mountain man Joe's Man-Chin is going to get probed for living on a $700,000 yacht, creepy porn shyster Avenatti is swindling "Agarn" O'Rourke out of half the donations he's raising for him, a Bredesen spokes-idiot just slimed Tennesseans over the 2nd Amendment, Keith "X" Ellison is still beating his wife and loving Islamo-Nazism, Andrew Cuomo is the Emperor of the Empire State of corruption, a Palestinian terror-lover is running for congress in California (he'll be a shoe-in), and several excellent links about the Dems' potentially hurtling headlong towards Midterm disaster, please G-d.
In First Amendment and Fake News Fakery, a Google watchdog confirms what we all know, CNN is an utter shit-show whorehouse in its attacks on Kanye West, which means to me that they must be scared to death that blacks are going to flee the plantation, the effort to stifle the powerful Gosnell movie and British soldiers face being booted from the British army for the horrible crime of taking selfies with Tommy Robinson.
On the Amnesty front, Daniel Horowitz at Conservative Review thinks Kevin McCarthy's push for border wall funding is a sham (he could be right), Nancy Palsi boofed up the lie about Dems being tough on border security, which means that their internal polling leading up to the midterms is scaring them to death, and VP Pence lays down the law to potential border jumpers.
The big news in the Mueller-gate, Spy-gate, Coup-gate is Fusion GPS co-founder Glenn Simpson is flipping off the House Judiciary Committee's subpoena. I really think they ought to do to him what they did to Manafort - bust in his door at 2AM, cuff him and drag his saggy carcass to rot in jail.
Moving to foreign affairs, this Jamal Khashoggi thing is looking more and more shady as I delve into it. Yes, on the surface, it's not the greatest thing for an ally to be seen to have assassinated a well-known critic (who is also a resident of the US [can't get his citizenship status]). But the KSA's strategic partnership especially as a bulwark against Iran leads to the question of "qui bono." Stay tuned. Meanwhile Merkel's insane immigration policies are facing a referendum in Bavaria, another Hamas terror tunnel is discovered, and Dondi and Chris Smith want the 2022 Olympics pulled from the Chi-Coms because of human rights violations.
Domestically, as Cocaine Mitch gets 15 more lower court judges confirmed the Democrats are now pimping a scheme that's as old as FDR to pack the courts with Leftist hacks-in-black. And G-d forbid they get the chance to do that. Meanwhile, Bloomberg News is reporting that tariff paranoia over job losses is unfounded, the quantitative easing debacle is causing the market to take a dump (that and perhaps Fed anti-Trump sabotage with rate hikes), a large majority of Americans oppose the proposed FIRST STEP Act on criminal reform, the AFL-CIO gets a taste of its own medicine, and this business of Doomberg stealth-funding state lawyers to go after the EPA over regulation rollback has got to be looked into and stomped. And these damn RINO's need to get their asses kicked about this Climate Change carbon tax insanity.
From hither and yon, noted feminist Camille Paglia rails against out of control feminazism, Doogie Howser claims that Whoopi Rape-Rape propositioned him when he was 15, Daniel Greenfield and the Left's holy war against religion and lastly, a bizarre story of a medieval re-enactor getting hoisted on his own petard - literally. Yikes.
Anyway, links from around the world, across the nation and up your street. Have a better one and remain blessed.


IN THE LEAD: HURRICANE MICHAEL AFTERMATH


posted by J.J. Sefton at
07:28 AM
|
Access Comments