« Early Night Open Thread With Some Links and Stuff
|
Main
|
The Morning Report - 10/12/18 »
October 11, 2018
I'm Back! ONT
Hi everybody! I'm back! I hope y'all enjoyed a dose of old school ONTs from the master himself, but now I'm back and you're stuck with me again. New Orleans was a lot of fun, although when I was on Bourbon Street I felt more than once that I should be standing on a soapbox with a sign that says "REPENT!". I do have one question for any New Orleans Morons, however. Friday evening, after cocktail hour, the 400 or so people at the conference had been told that we'd be walking to a restaurant for dinner. When cocktails were over, they told us all to get going, and we walked out of the hotel right smack dab into.....our very own Mardi Gras parade! The cops had Canal St. traffic stopped, there was a marching band, jugglers, papier-mâché heads, guys on stilts, girls in costume, cops on motorcycles, etc. We formed up and had a parade a half mile down the middle of the road, waving at bystanders, tossing beads, and so on. I know it wasn't a patch on the real Fat Tuesday, but I was wondering: Do you guys do that often? Because it was cool AF.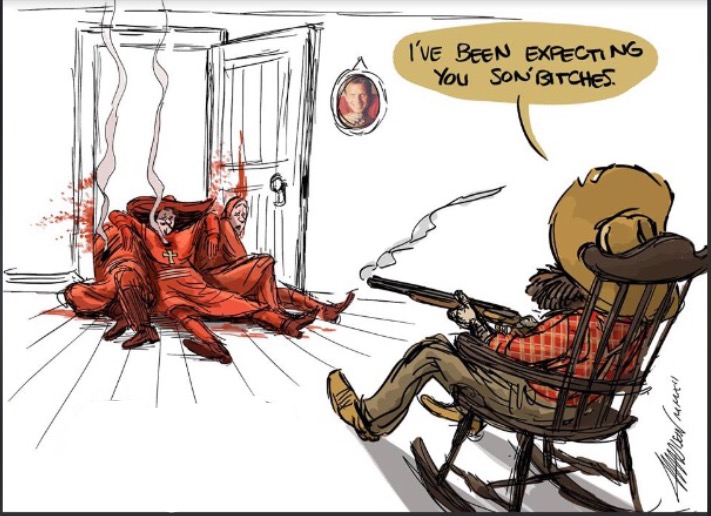 Gosnell
The Mainstream Media Doesn't Want You to See 'Gosnell'
It opens tomorrow, is anyone planning to go see it? I am, I just wish I could have taken Nick Searcy up on his invitation (he popped into the Ace of Spades group on Facebook and invited any Morons who were interested to the premiere in LA). Anyone else?

Good Journalism
Joe Murphy was the Red Wings' No. 1 pick. Then he became homeless.
Very compelling and sad story of Joe Murphy and the consequences of too many concussions during an NHL career. He's been living homeless in Ontario this summer, but finally it seems he may be getting some help. The man's name is on the Stanley Cup, for heaven's sake!
Related: Speaking of mental health, read this thread about a cop and a suicidal man. Tragic.
Tastes Like Fish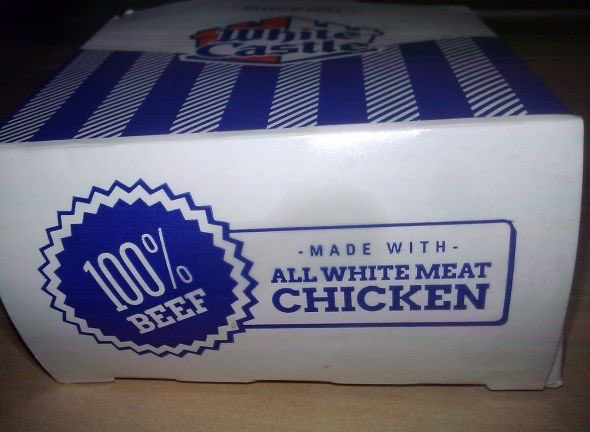 It's a Fake!

Proof That NASA Faked the Moon Landing!

Justice Kavanaugh

I just enjoy saying it. JUSTICE Kavanaugh. Anyhow, a few final thoughts:
The next Andrew Breitbart is watching
6 lessons the GOP should learn from winning the Kavanaugh fight but probably won't

Superhero Cards
Oregon Muse mentioned this last week in the morning rant, but I thought I'd give it a plug here as well. Moron Mark Huffman, who is a doc as well as a talented writer and artist, is trying to launch a series of superhero cards to help fight childhood obesity. You can find info on his GoFundMe here.

Poll Time!
Who Had the Best Civil War Facial Hair?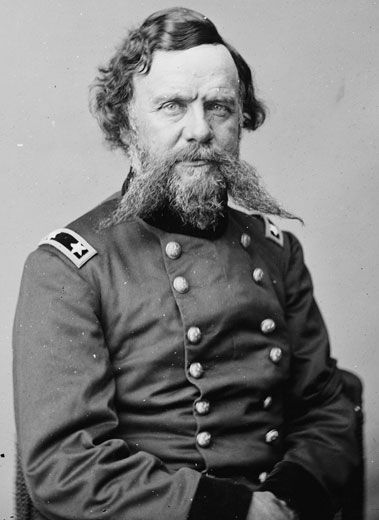 Musical Interlude
Apparently this became a minor hit back in the 70s and it pissed off the guy who wrote (Ron Hellard) it no end, because he wrote it as a joke and afterwards it's all anyone wanted to talk about when he had had a long career in music.
My name is Ron Hellard. I am a writer in Nashville for the last 35 years. One day a secretary at the publishing company I was signed to, asked me to write a song for her son, Troy. I did, as a favor to her, knowing that nothing would come of it. it was just a custom deal.

I sat down and wrote this extremely tongue in cheek crap in about five minutes. I slapped it on a cassette and gave it to her.

The best thing you can say about the record was that it was round.

Showland Records (owned by Troy's dad) probably pressed a thousand copies at most. I thought that would be the last I heard of this joke. But thirty years later it shows up on web sites and play lists here and across the great pond. I am amazed. I've read that the writer of this "song" must be a hick, and a lousy writer. That bothers me. as I said, it took ten minutes out of my life and it was a JOKE.

I am a pro writer with cuts by dozens of legit artists and have enjoyed success as a viable composer, but this thing sticks to me like glue. The original publisher was Acoustic Music, the catalog has been sold several times since.

I should clarify. One reviewer assumed that "Topless" was an attempt to write a serious country song, and slammed the writer for it. That's what got to me, it was meant to be, and most certainly is, a parody of country music.
More here

The Prisoner was prophetic
I want one and am terrified of it at the same time.
Tonight's ONT brought to you by good teachers:
Funny thing is, that Twitter user seems to be a big Prog who is outraged that her kid is learning actual facts in school.

posted by WeirdDave at
09:54 PM
|
Access Comments