« The Infantilization Of America: Kangaroo Edition
|
Main
|
Gun Thread: Commie Bastards! [Weasel] »
October 14, 2018
Food Thread: "I said it in Hebrew--I said it in Dutch-- I said it in German and Greek: But I wholly forgot (and it vexes me much) That English is what you speak!"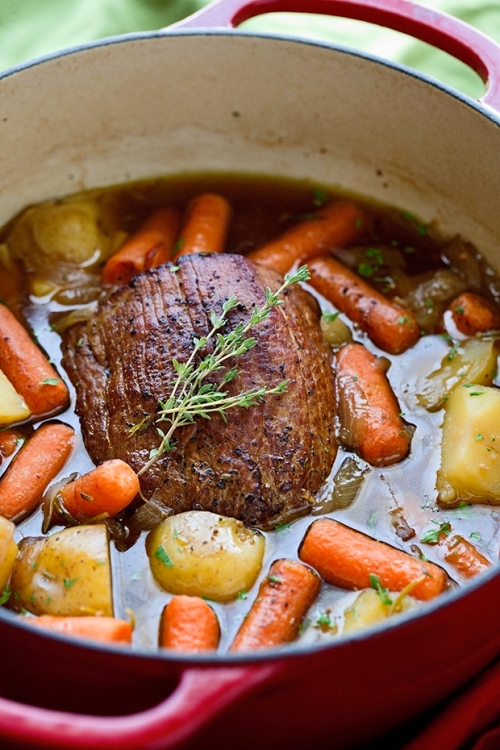 I have a couple of enameled cast-iron pots, and they are wonderful workhorses. Why anyone would buy a slow cooker instead of one these is beyond me. Yes, that is the equivalent of longbow vs. crossbow, but I can brown the food in my Dutch oven...can you brown stuff in your slow cooker? Hah! I thought not!
As I write this I am baking bread in my smaller pot, and in a few days I will make Dijon and Cognac Beef Stew, which I will eat with that bread. That's a NYT recipe, so ignore the blather and just cook the dish. I like the combination of the bite of the mustard and the richness of the beef. But...don't bother with the salt pork (and if you do, don't throw it away!), just use bacon fat. I think the salt pork is an affectation. What a surprise from the NYT! And the Cognac is another affection...it is a complete and total waste of money to use Cognac. A cheap bottle of American brandy is perfectly good stuff for cooking, and it doesn't taste bad either.
One of the advantages of a cast-iron pot is that the raw material is pretty cheap, and enameling them is a pretty straightforward process, so serviceable pots can be had for not too much money. Sure, you can buy a Le Creuset pot for a few hundred dollars, or a Staub for a lot more than that, but you can also go to Walmart and get a perfectly good one for $50 or $60. Just make sure that the lid handle is robustly attached and it has pretty good heft, and you will be good to go. If it wears out in 10 years, then you will have done a huge amount of cooking! And maybe by then you will be able to buy an "American Oven," since we all want to keep Euro-trash out of our homes whenever possible.
******
I am not a fan of apples. Of course I will eat apple pie, because I am not a bed-wetting commie, but I like it mostly for the crust. However, there was a donut shop in Berkeley called King Pin Donuts (which I have mentioned before) that made the most magnificent apple fritters. They were just incredible after an evening at the local bars and then a nightcap at Top Dog for a bratwurst and a spicy hotdog.
The fritters were huge...easily five or six inches long, and they were usually piping hot from the oil. It was an unbelievable taste sensation that I can remember clearly.
These aren't them, but they sound pretty good, and easy, so why not give it a try and report back!. Easy Apple Fritters Recipe The recipe does not call for a sugar glaze, and I think that is a mistake, but one easily rectified.

******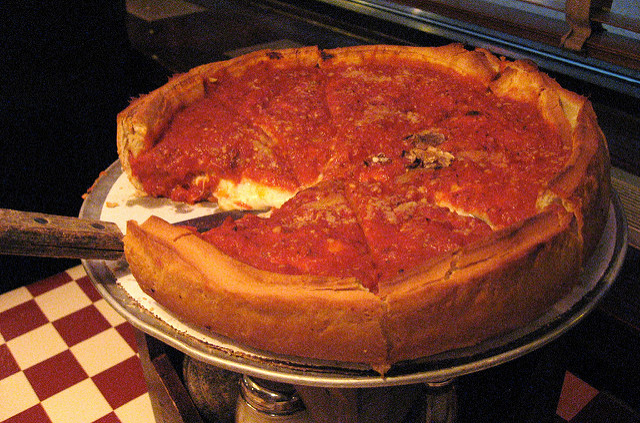 It isn't pizza and you can't make me call it that! It is more accurately call "Tomato Pie," but it is pretty good, especially if it is cooked at a high temperature and the dough gets nice and crispy and oil-soaked.
Chicago-Style Deep Dish Pizza is a breeze to make, especially if you have the appropriate pan.
It's cousin Detroit Pizza is also pretty damned good, and just as easy to make. Both of them are hearty and filling and one pan serves several people. Just the thing on a cold winter day.

******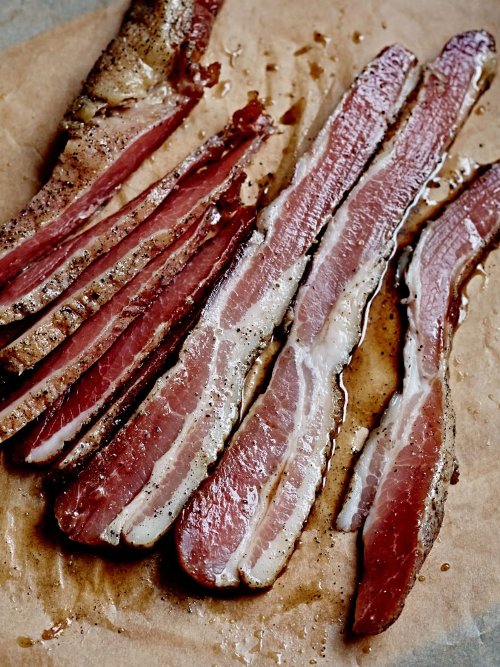 Pork Belly is rapidly becoming hipster food, and that troubles me greatly, because they pulled that shit with hanger steak and it is now triple the price. Keep your stinking paws off my food you damned dirty bearded freaks!
But "Garden And Gun" is a pretty serious magazine, and I like most of their recipes. They seem to be less PC than most food/lifestyle magazines, and they do not shy away from bourbon or fat.
This recipe looks ridiculously easy, and comes at the perfect time, since I just opened a jar of dark molasses for a teaspoon of the stuff. What to do...what to do? I think I'll try this recipe! Yes, I know, they aren't the same, but I think it will work fairly well, and since my local Costco carries pork belly and the butchers will cut me whatever size I want, it would be silly not to try!
******
Pan-Seared Pork Chops with Apricot-Dijon Sauce
I will never understand the allure of boneless pork loin. Yes, I will eat it, and sometimes I buy it when it is on sale and I am making cutlets or something that requires trimming. But a good pork chop is a wonderful thing. The bones are great to munch on, add flavor and viscosity to the pan drippings, and even look great! So I will give this recipe a pass for the apricot but not for the pork loin. Cook it with cheaper and better chops. And make them thicker than one inch. Sometimes size really does matter!
Oh...do not trim the bones or...shudder..."French" them. That is a crime and will get you sent to the corner in the kitchens at Chez Dildo.

******
Food and cooking tips, Haggis, Henry Big Boys in .357, Scotch Eggs, thick and fluffy pita and good tomatoes that aren't square, pale pink and covered with Mestizo E.coli:
cbd dot aoshq at gmail dot com
. Any advocacy of French Toast with syrup will result in disciplinary action up to and including being
nuked from orbit.
******
&topic=world_news">

posted by CBD at
04:00 PM
|
Access Comments